Disney World's Star Wars: Galactic Starcruiser hotel experience is closing its doors as of September.
The company announced the news on Thursday.
"Star Wars: Galactic Starcruiser is one of our most creative projects ever and has been praised by our guests and recognized for setting a new bar for innovation and immersive entertainment," the company said in a statement via CNBC. "This premium, boutique experience gave us the opportunity to try new things on a smaller scale of 100 rooms, and as we prepare for its final voyage, we will take what we've learned to create future experiences that can reach more of our guests and fans."
The Star Wars-themed 2-night live-action/role-playing choose-your-own-adventure experience only opened a little more than a year ago on March 1, 2022 but we see it failed to resonate with fans, which probably has to do in part to the high cost. The "immersive adventure" costs $1,200 per person per day, with family packages reaching closer to $6,000 for the two-day excursion.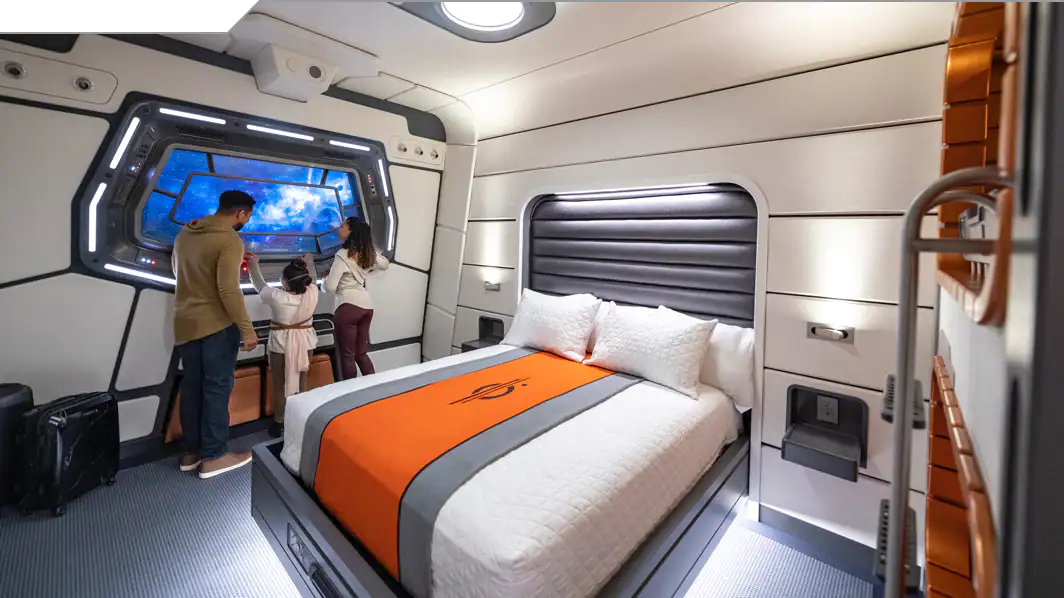 What is Star Wars: Galactic Starcruiser?
According to Disney, Disney World's Star Wars: Galactic Starcruiser is a revolutionary 2-night experience where you are the hero. You and your group will embark on a first-of-its-kind Star Wars adventure that's your own. It's the most immersive Star Wars story ever created—one where you live a bespoke experience and journey further into a Star Wars adventure than you ever dreamed possible.
Included with Every Star Wars: Galactic Starcruiser vacation package includes a 2-night stay in a well-appointed cabin or suite, meals (excluding alcoholic and specialty beverages) and the opportunity to live your Star Wars story through exclusive experiences, missions, and activities.
The vacation adventure also includes entry to Star Wars: Galaxy's Edge—as well as the rest of Disney's Hollywood Studios—for your planetary excursion to Batuu. Valet parking is also included.