Stan Lee continues to make headlines, and sadly, it's not a good thing.
The latest sees a report published by THR in regards to the ongoing feud over Stan Lee's estate with his 67-year-old daughter, J.C., and her cohorts who appear to be negatively influencing the creator of Marvel, Spider-Man and the Avengers.
The article is rather lengthy and delves into the long history and problems Lee has had with his daughter–with some of the problems elevating to physical altercations, and the police having been called numerous times.
Basically what seems to be happening according to the report is that Stan Lee is being taken advantage of because he is at such an advanced age (95-years-old) and his health has been deteriorating.
Apparently, the creator of Iron Man is now being isolated from long time friends and workers, with JC's group now attempting to control things, which Stan Lee is actually supporting in videos released by these people.
One example given is that this past February saw Stan Lee sign a " declaration" in regards to how his daughter is incompetent (Stan Lee thinks she'll be eventually homeless and destitute if she gets all his money), but the lawyer Stan Lee was using has now since been removed and replaced by one favorable to JC and her people, which has now seen Stan Lee "change his mind" and is distancing himself from having signed the "declaration."
Lee's former business and asset manager, Bradley J. Herman, offers some recollections in the article about the problems between Lee and his daughter and offers: "I'm on the verge of tears because it breaks my heart to see somebody that I love being effectively held prisoner. He finds himself in need of a superhero himself."
There is a lot more at the above link.
Below you can check out the related documents.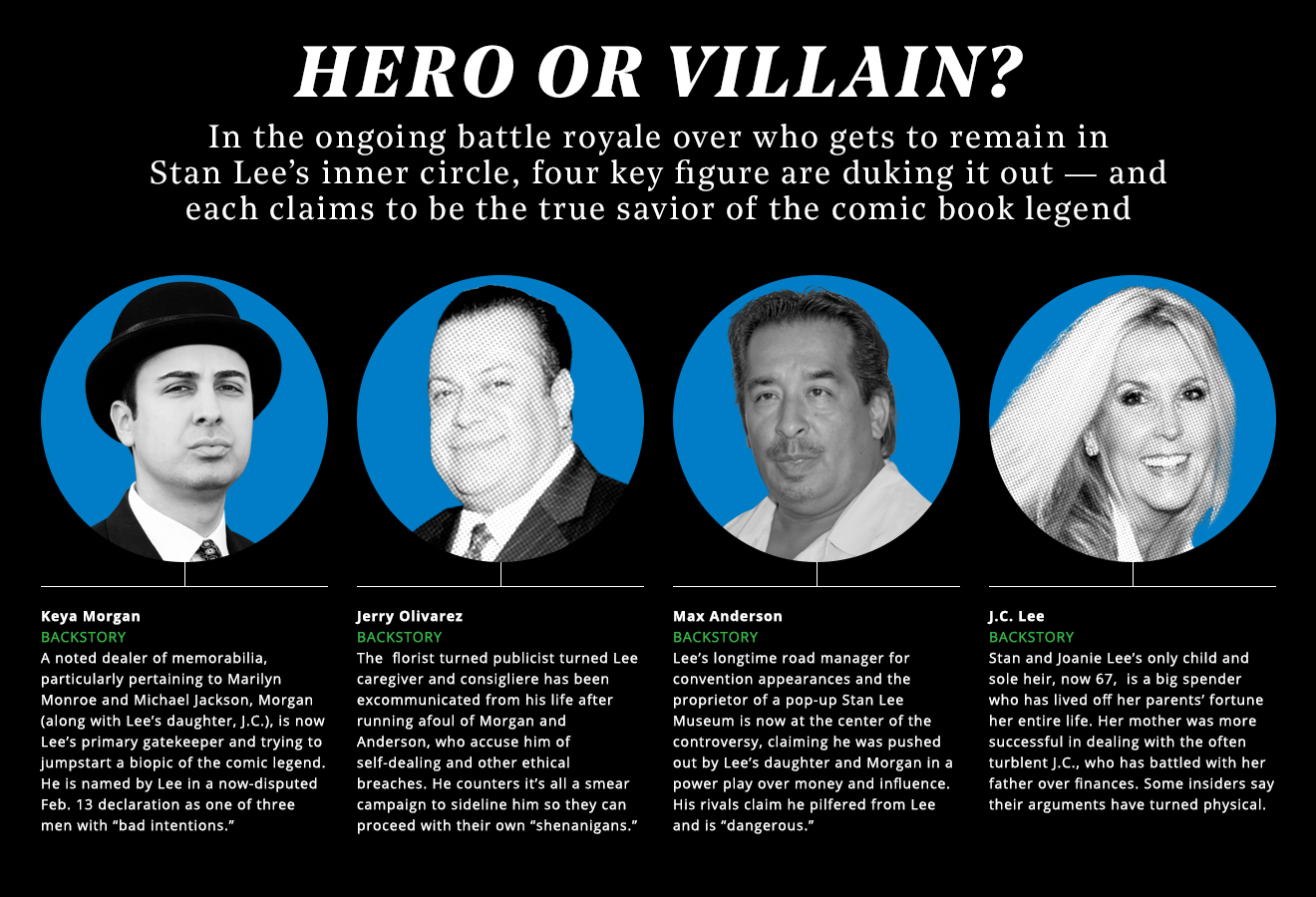 Stan Lee notarized declaration:
Stan Lee videos: