Michael Mando again teases a possible Scorpion appearance as the actor says he heard things about Spider-Man 3.
The actor, known for Better Caul Saul, appeared as Mac Gargan in Spider-Man: Homecoming along with Michael Keaton as Adrian Toomes.
In a recent Q&A on Reddit, Michael Mando responded to a fan questioning if he will be appearing in Spider-Man 3:
Thank you so much, sir! I love Spider-Man and I love that whole team :). Who knows, I keep hearing things but I can't confirm or deny anything… yet. Stay tuned xoxox.
Mando also said he wouldn't mind a Scorpion Spider-Man spinoff movie:
I definitely would. I think that would be fascinating – a detective who goes rogue. Mac Gargan kind of goes a little bit insane, and there's also this other story where he becomes Venom as well. I think it's a very, very rich character; it's a dark character. And he's a cop at the end of the day; he's a detective. I think that'd be something that I would definitely be something I'd like to watch.
Last month also saw Michael Mando seemingly tease Scorpion as the actor tweeted an image of himself with a scorpion emoji: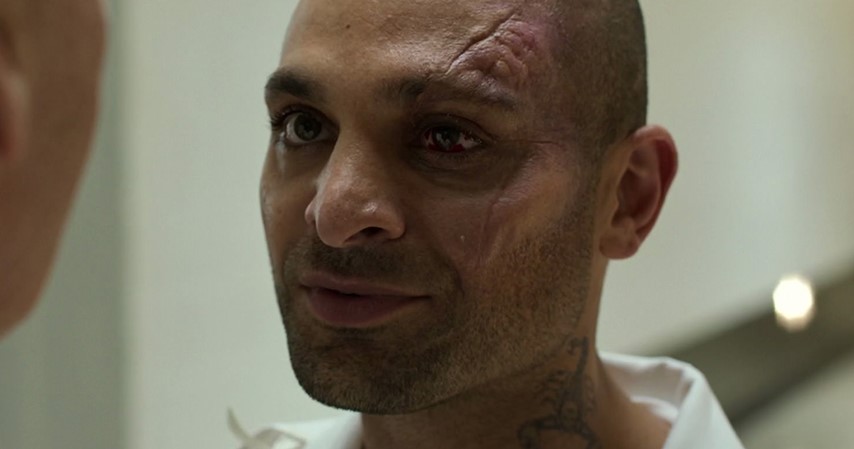 Spider-Man 3 rumors include Kraven, Chameleon, Scorpion
Rumors actually offer the villains of Spider-Man 3 may involve Kraven, Chameleon, and Scorpion.
It's claimed that as a result of getting outed and set up by Mysterio at the end of Far From Home, that Peter Parker is on the run which sees Kraven hunt Spidey down. It's also said Chameleon pretends to be Spider-Man and commits crimes in Spidey's name which further "villainifies" Spidey in the public's eye. Just how Scorpion could be involved remains to be seen.
It's also possible that things are building up to some sort of version of the Sinister Six, as the past two Spider-Man movies have featured three of its characters with Vulture, Scorpion, and Mysterio.
Since Peter's Spidey suit and Toomes' Vulture suit were created by Tony Stark tech, it could be possible that the Sinister Six also uses Stark technology, perhaps as some sort of adaptation of the popular Iron Man story from the comics "Armor Wars" where various villains steal Stark Iron Man technology. Since Tony is dead, maybe it's up to Peter to get the technology back.
The untitled Spider-Man 3, rumored to be titled "Home Run," has a July 16, 2021 release date directed by Jon Watts and stars Tom Holland and Zendaya.