Tom Holland and Jimmy Kimmel have some fun as a "deleted" scene from Spider-Man: Far From Home shows Peter Parker getting his costume dry cleaned where a crossover with Daredevil is teased in addition to the Spidey villain, Doc Ock.
"What about the holes?" Kimmel's character asks. "They almost look like, as if some kind of mechanical octopus arm had taken a chunk out of the fabric."
"That's easy to explain," Holland replies. "It's the…"
"Moths," Kimmel says.
Holland then inquires where his mask is, with Kimmel grabbing Daredevil's mask.
"No. That's Matt's mask," Holland says. "Mine is the wide eyes."
Watch more below which includes additional surprising, and watch until the end!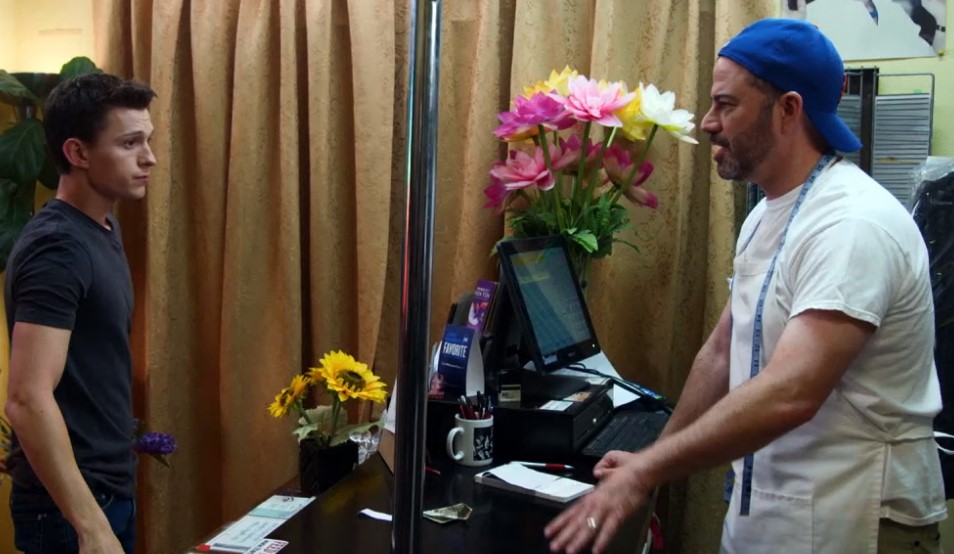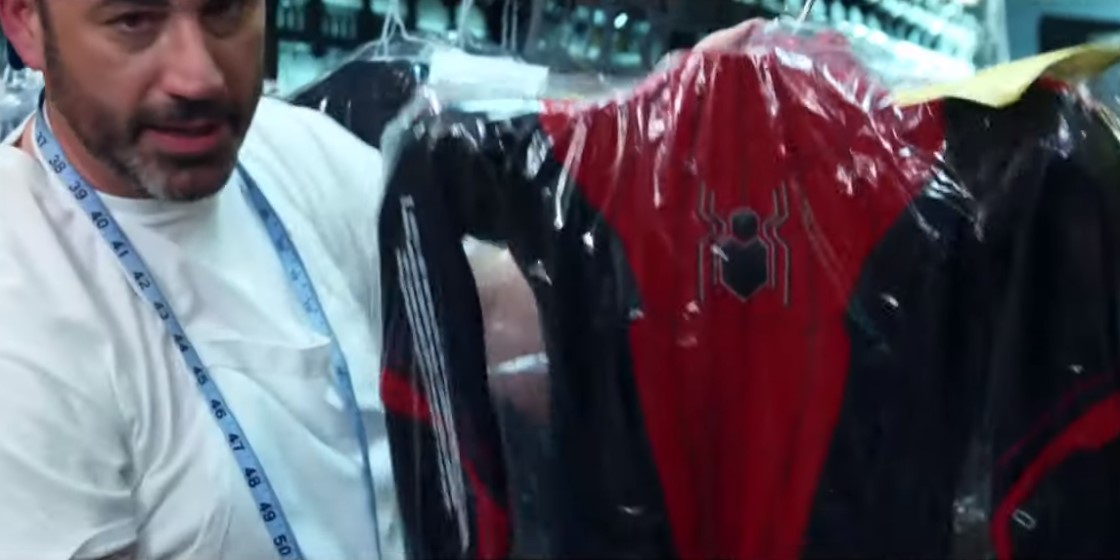 Spider-Man: Far From Home has a July 5, 2019 release directed by Jon Watts and also stars Samuel L. Jackson, Zendaya, Cobie Smulders, Jon Favreau, JB Smoove, Jacob Batalon, Martin Starr, with Marisa Tomei, and Jake Gyllenhaal.
Synopsis: Peter Parker returns in Spider-Man: Far From Home, the next chapter of the Spider-Man: Homecoming series! Our friendly neighborhood Super Hero decides to join his best friends Ned, MJ, and the rest of the gang on a European vacation. However, Peter's plan to leave super heroics behind for a few weeks are quickly scrapped when he begrudgingly agrees to help Nick Fury uncover the mystery of several elemental creature attacks, creating havoc across the continent!