As I reported with the Jared Leto leak of Morbius, Spider-Man is rumored for the flick, but that is not all as it is claimed J. Jonah Jameson will also be featured in the film.
According to online rumors, JK Simmons will be back as J.Jonah Jameson, reprising from Spider-Man: Far From Home, where Jameson interviews Leto's Dr. Michael Morbius on The Daily Bugle.
Regarding Spider-Man, it's claimed that Spidey will have a presence in the film via "Wanted" posters, which confirms a possible connection to the MCU and that Morbius takes place after the events from Far From Home.
Tom Holland has also been rumored for Morbius in some capacity, perhaps as a cameo, as well as for Venom 2.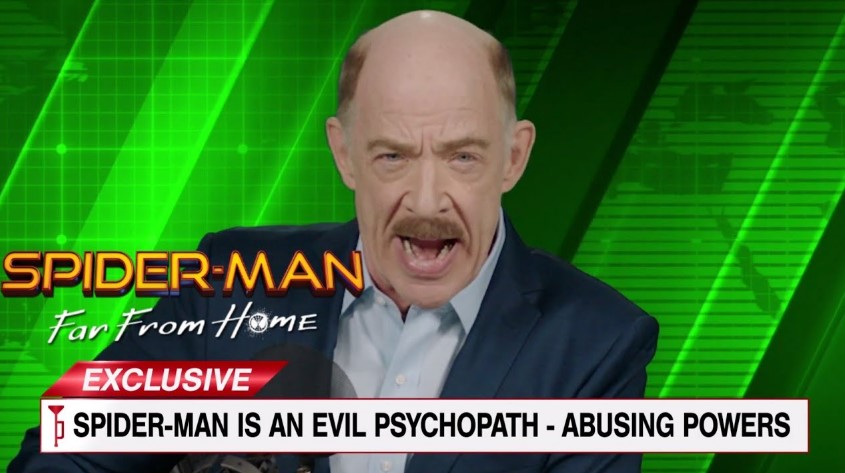 MCU and Sony may connect Spider-Man
While not confirmed, it's speculated that Marvel and Sony are further bridging the gap between the two companies and that Spider-Man and Tom Holland will be used in both the MCU and Sony's Spider-Man spinoff universe.
What remains to be seen is if the Sony Spider-Man spinoff universe and the MCU will specifically reference each other, or if they will keep Spider-Man separate. Tom Holland may be used in each of the universes with it only hinted there is a connection, while no specific connection is shown on screen (sort of how Marvel TV and Marvel Studios were separate prior to Kevin Feige taking over Marvel).
Morbius has a July 31, 2020 release date directed by Daniel Espinosa with the first trailer rumored to be released on Monday.
Morbius rumors include JK Simmons as J.Jonah Jameson and Spider-Man:
Full #Morbius Scoop:

Not only will JK Simmons have a supporting role (JJ interviews Dr. Michael Morbius on The Daily Bugle), but Spider-Man will have a presence in the film via "Wanted" posters…thus taking place AFTER 'Far From Home'.

The MCU & Sony's Spider-Verse are bridged pic.twitter.com/iwXPlrOQyu

— DR Movie News — (@DRMovieNews1) January 12, 2020