It's teased that both Tobey Maguire and Andrew Garfield are back for Spider-Man 3 which oddly enough is teased by Paramount.
Paramount Network Spain posted the following tweet that offers (translated): "Marvel gives you his Christmas gift. It is a box that, if you open it, all three appear Spider-Man of the 21st century in the same film."
Why it is odd because Paramount is a separate company from Sony, so why would Paramount tease Spider-Man 3?
But what I find even odder is that this is the second time that a Spider-Man 3 "Spider-Verse" has been teased by a foreign media source, as Sony Channel Latinoamérica previously posted a video teasing Spider-Man 3 as well, which Sony took down (watch it here).
It almost seems as if "everyone" knows that Spider-Man 3 will be a Spider-Verse Multiverse flick featuring Tobey Maguire and Andrew Garfield, just that it hasn't been announced, which, if the above tweet is anything to go by, maybe a big announcement will come on Christmas Day.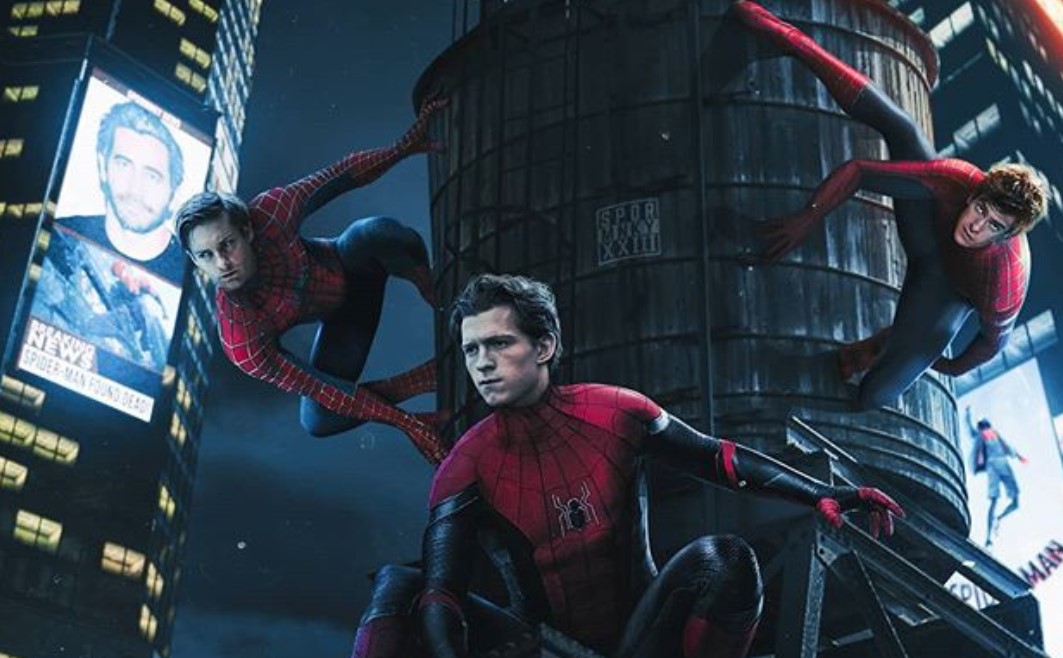 Spider-Man 3 a Spider-Verse Multiverse movie
At the recent Disney Investor Day presentation, Marvel's Kevin Feige did confirm that Doctor Strange 2 connects to Spider-Man 3, but worth a mention is that it was related to Doctor Strange 2 announcements from Marvel, as Sony looks to be in charge of making the call when to promote Spider-Man 3.
"Not only will Doctor Strange: In The Multiverse Of Madness connect directly to the events of WandaVision, but it will also connect to the events of our new Spider-Man film coming to theaters December 2021," said Feige.
It has been rumored some sort of big Sony announcement is going to be made about Spider-Man 3 in December, so maybe it will be the official title reveal on Christmas?
Most recently saw YouTuber Grace Randolph offer up that Tobey Maguire is still holding out re-signing for an unknown reason, so maybe they are just waiting to seal his deal before making an announcement.
The untitled Spider-Man 3 has a Dec. 17, 2021 release directed by Jon Watts starring Tom Holland, Jamie Foxx, Zendaya, Marisa Tomei, Jacob Batalon, and Tony Revolori, with "everybody" said to be back including Willem Dafoe as Green Goblin, Kirsten Dunst as MJ, possibly Emma Stone as Gwen Stacy, Alfred Molina as Doctor Octopus, Thomas Haden Church as Sandman, and Jake Gyllenhaal as Mysterio, with the Charlie Cox Daredevil also rumored.