The Spider-Man 3 title may have leaked online as it is reported to be "Homesick," which fits with the two previous MCU movies.
The "Spider-Man: Homesick" title comes from Production Weekly, a site that reports on movies and television filming that also just recently said Loki is getting a Season 2.
Following "Homecoming" and "Far From Home," we see how "Spider-Man: Homesick" fits as the end of Far From Home saw Spider-Man set up as the killer of Mysterio and Peter's identity revealed, so it is assumed that Peter can't go home and is on the run, hence Spidey misses his home and would be "Homesick."
However, it remains to be seen if Marvel and Sony will go with the "Homesick" title considering the coronavirus, as the title could be considered in bad taste with everything that has been going on as of late.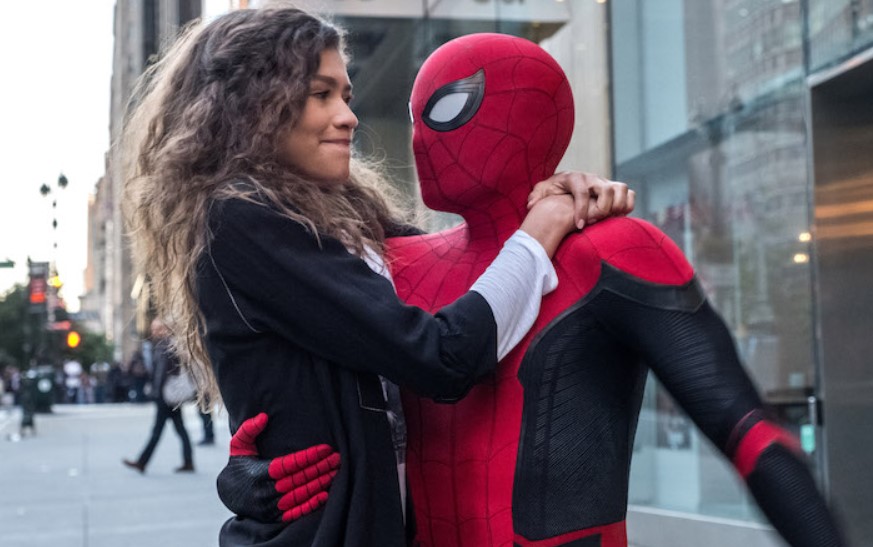 Spidey on the run in Spider-Man 3
Another rumor offers the Spider-Man 3 title could be "Home Run," which does fit with Peter being on the run, and it rumored that Kraven and others are after him.
With Spider-Man 3 thought to be a Multiverse Spider-Verse movie, as Jamie Foxx is apparently back as Electro from the Andrew Garfield The Amazing Spider-Man movies, another rumor offers the Spider-Man 3 title is "Homeworlds." It's also rumored that both Garfield and Tobey Maguire will be back as Spidey as well.
The untitled Spider-Man 3 has a Dec. 17, 2021 release and stars Tom Holland as the titular character, Benedict Cumberbatch is also starring as Doctor Strange in a role said to be more than a cameo and a mentor role to Peter and Spidey, also back are Zendaya as MJ, Marisa Tomei as May Parker, Jacob Batalon as Ned, and Tony Revolori as Flash.
Jon Watts is directing, and the movie is now filming in Atlanta, Georgia.