A few days ago saw it announced that Jamie Foxx has been cast as Spawn, which has caused a lot of reactions from the fans.
I know on our Facebook alone, it was the biggest story of the week, even passing Andrew Lincoln leaving The Walking Dead. 
The post was seen by over 360,000 fans, with over 2000 shares and tons of comments (which is a lot considering Facebook has been butchering organic reach).
Some of the fans didn't like the casting of Jamie Foxx as Spawn, which more than likely is a result of his recent performance in Amazing Spider-Man 2 as Electro. I wasn't a fan of Electro as well, but it really had more to do with the writing than the acting. 
That said, now earlier this morning saw Spawn creator Todd McFarlane take to his Facebook to defend the casting.
"Jamie Foxx will be #Spawn. Do yourself a favor and watch these movies with 'serious' R-rated storylines. Everything I wanted for my Spawn character I saw Jamie pull off in these intense movies," McFarlane said. "Oh...he also won an Academy Awards for #Best Actor in the same year was also nominated for BEST Supporting actor (a true RARITY). A multi-talented man whom I will be leaning on to deliver some key moments in the film. More casting news still to come!!!!"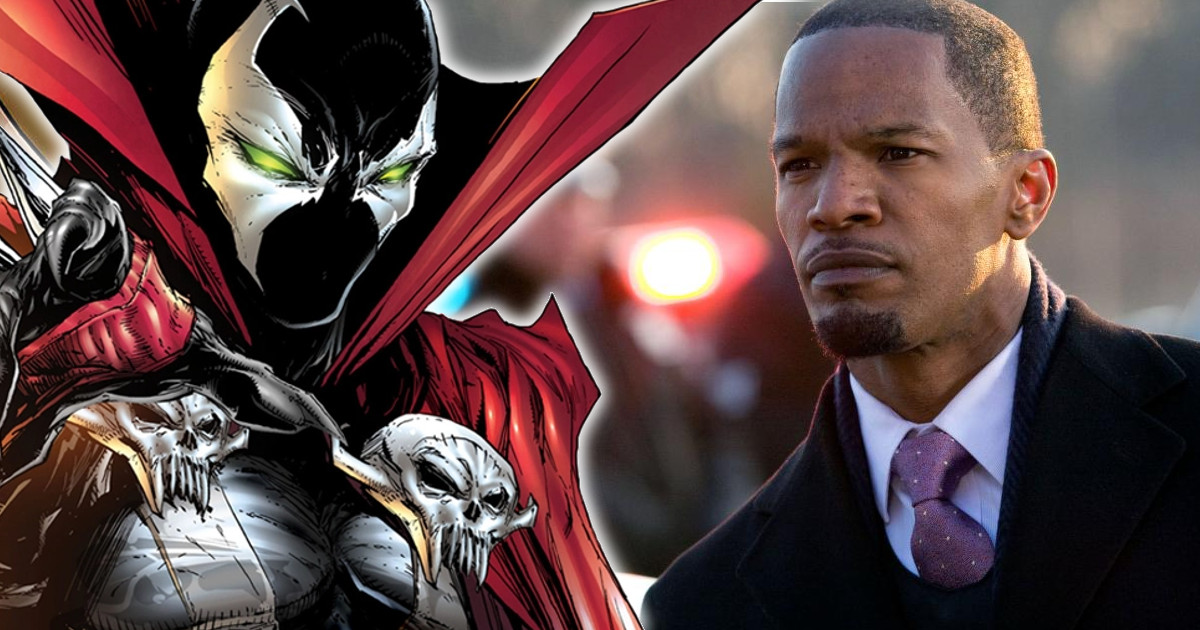 Todd McFarlane went on to answer fan questions and remarks in the post.
"Mike... you are right. BABY DRIVER is another excellent film," McFarlane said.
A fan remarked that Todd doesn't need to explain his choiced, which saw the noted comic book artist reply, "Miguel... Not explaining just giving info into the process."
Another fan admitted how he is skeptical of a low budget Spawn movie and complained about the lack of a trailer or imagery, which saw Todd McFarlane offer up: "Adam ... I have to save the surprises for the trailer and the the film itself. Thanks for your patience so far."
A fan also said he is excited about the film and can't believe McFarlane is directing it, to which Todd replied, "Will ... between you and me, I can't believe it either. But shhhhh don't tell anyone."  
If I can add my own two cents, I really don't have a problem with Jamie Foxx as Spawn. It's my understanding that the Spawn character won't even talk in the movie, and in the comics when Al Simmons comes back, he's a white dude, so it actually remains to be seen just how much Jamie Foxx will be in the film.
Spawn currently has no release date and is being written and directed by Todd McFarlane with Blumhouse on as producers.