DC Comics has announced the upcoming Batman Spawn crossover from Todd McFarlane and Greg Capullo will be released in December and revealed the cover and two variant covers.
"The Court of Owls Pits The Dark Knight Against the Hellspawn," states the announcement. "The Epic Crossover from Todd McFarlane and Greg Capullo Hits Comic Stands on December 13."
Check out the art and details below.
Related: Some think Todd McFarlane might take over DC Comics.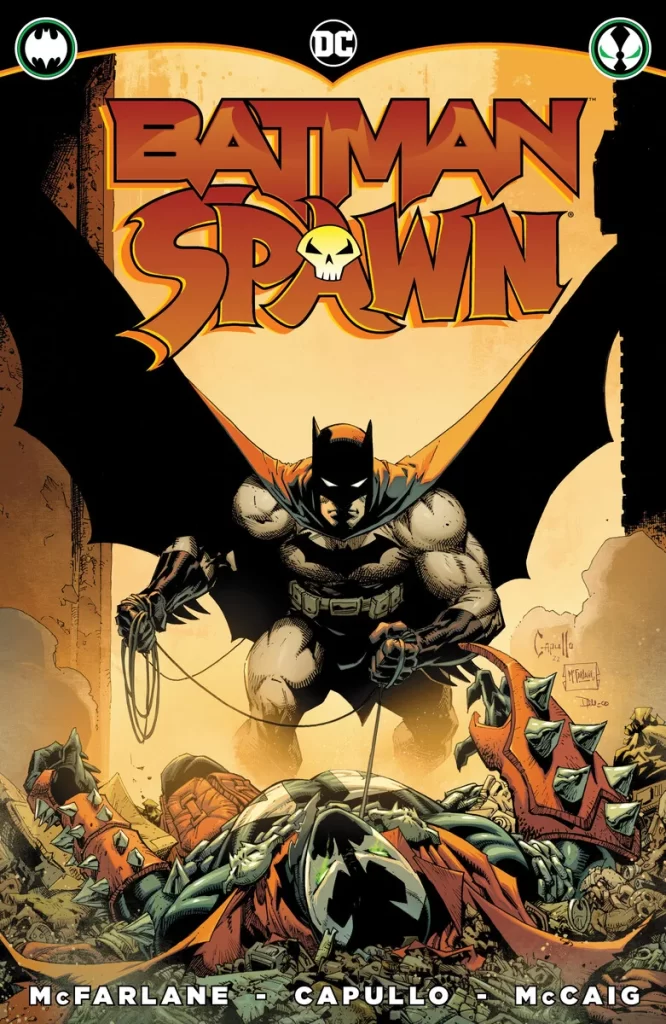 After revealing the news at San Diego Comic-Con with five words that sent waves inside and out of the Convention Center -"McFarlane. Capullo. Batman. Spawn. December"- DC is revealing more information on what fans can expect when two of the biggest characters in comic book history face off in Batman Spawn from Todd McFarlane and Greg Capullo. After staying out of each other's way for almost 20 years, the Court of Owls steps in to try to use Spawn to beat Batman in the not to be missed comic available on December 13.
"Look, this is really simple. I get to play with one of the greatest comic characters ever (Batman), get to reunite with amazing artist Greg Capullo, AND am able to mix in my own creation (Spawn) into the storyline. These are the types of projects many of us creators in the comic industry only get to be a part of a few times in our careers," said Writer Todd McFarlane.
"I was fortunate enough to be able to draw both Spawn and Batman each for over a decade," said Artist Greg Capullo. "Now I get to use those decades of experience to bring fans the event they've waited nearly 20 years to see happen. Spawn and Batman together again. It's gonna be fire."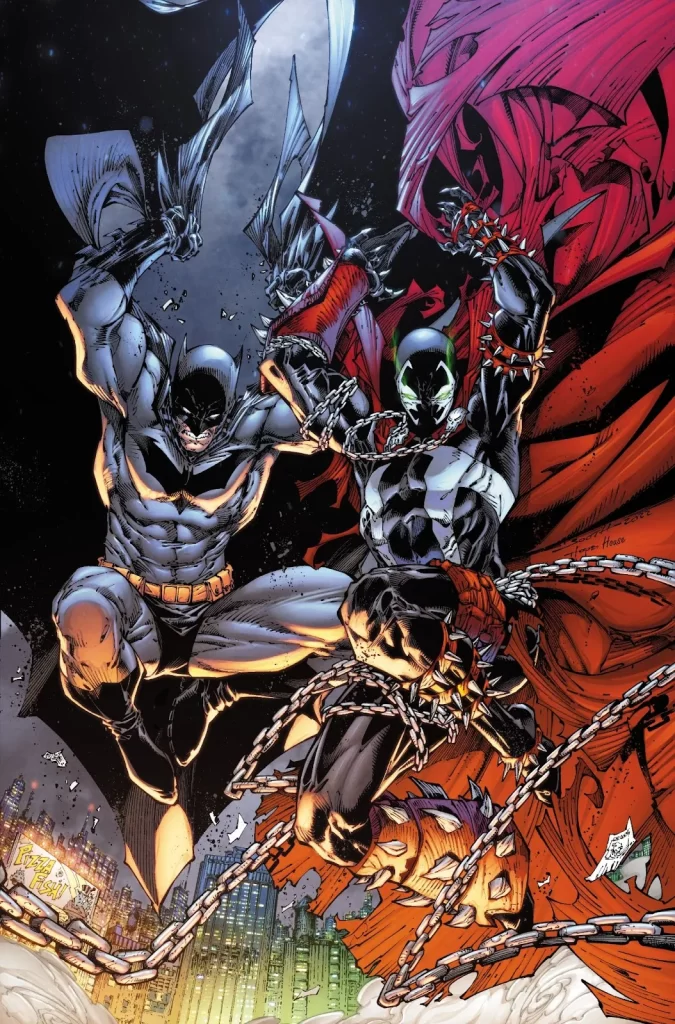 Batman Spawn will feature a main cover by Greg Capullo as well as variants by Todd McFarlane, Gabriele Dell'otto, Sean Murphy, Franceso Mattina, J. Scott Campbell and Jim Lee. Ratio variants will also be available by Jason Fabok (1:25), Brett Booth (1:50) and Jim Lee (1:100). Fans can also get their hands on a 1:250 signed inked variant of the main cover by McFarlane, as well as 1:666 signed variants of the main covers by McFarlane or Capullo. Finally, a 1:1000 signed main cover by both McFarlane and Capullo will be available.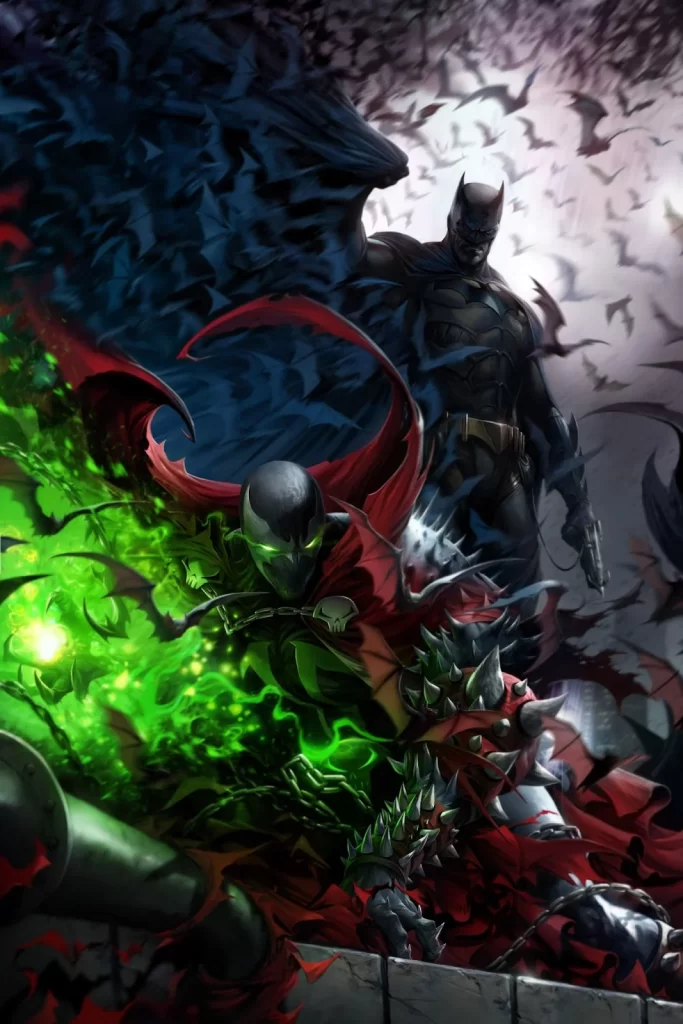 McFarlane added, "My goal with this book is two-fold; First to just make it as fun a read as possible both visually and story wise. Then second, I hope this book will continue to add to some of the many reasons any of us actually collect superhero comic books. That's to release an "Event" book that folks will remember for years to come. This should be one heck of a nice holiday gift!"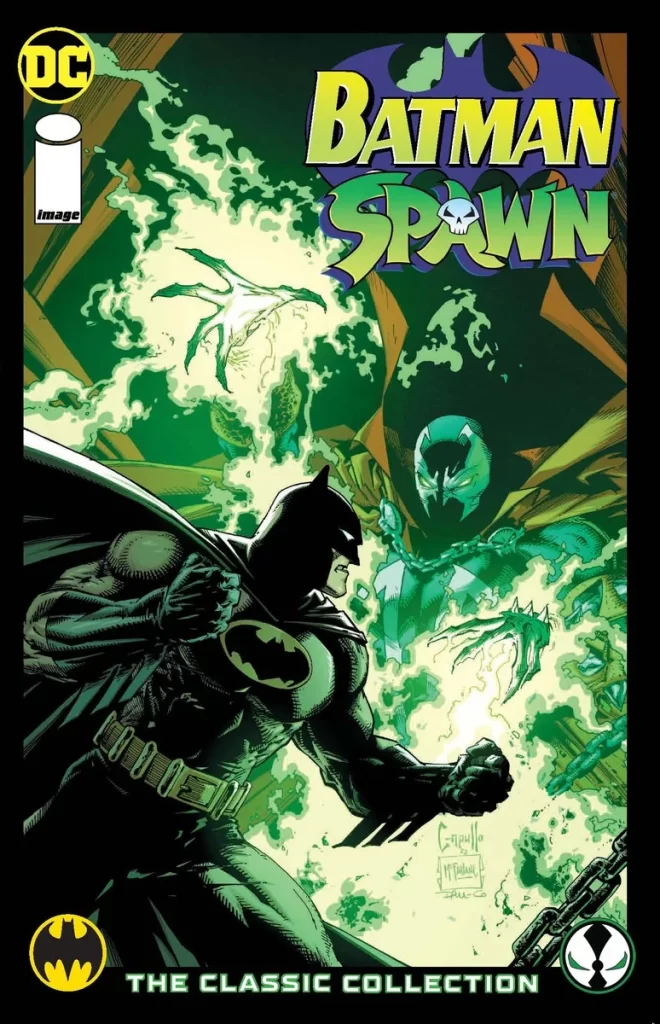 Ahead of the release of Batman Spawn, DC is collecting the original two crossover stories, Spawn/Batman from Frank Miller and Todd McFarlane and Batman/Spawn: War Devil#1 by legendary Batman writers and artists Doug Moench, Chuck Dixon, Alan Grant, and Klaus Janson, in one complete collection, Batman/Spawn: The Classic Collection available on November 15.
"One of the great pleasures of collecting comics is being around when 'event books' are released," added McFarlane. "Each time one of these events happened I was always glad I was collecting at that moment because I felt like I was part of something really cool happening in our comic industry. So now, to be able to gather DC Comics and Image Comics together to release a new reprint of those two wonderful books from yesteryear; SPAWN/BATMAN and the BATMAN/SPAWN: WAR DEVIL crossovers to a new generation of collectors who missed out on all the excitement of when they first came out. This, to me, is why I got into drawing comic books in the first place…to have as much fun and joy as I could. These books do that!"