Today at CinemaCon saw Sony Pictures announce a new Spider-Man spinoff movie featuring the character El Muerto with word that Latin Grammy winner and platinum-selling recording artist Bad Bunny will star in the movie which gets released on Jan. 12, 2024.
In the comics, El Muerto, aka Juan-Carlos Sanchez, is a super powered Mexican Luchador (wrestler) who wears a magical mask that has been passed down in his family, but Juan-Carlos is reluctant and too scared to take part in the ritual involving having to fight El Dorado to prove his worth and courage for the mask. So El Dorado demands the life of Juan-Carlos, but Juan Carlos' father intervenes only to get killed by El Dorado who in turn, due to his father's bravery, gives Juan-Carlos an extra ten years to train. Long story short, Juan-Carlos eventually challenges Spider-Man to a wrestling match (seriously) where the two wrestle but Spider-Man accidentally sticks Juan-Carlos with a stinger that knocks Juan Carlos out. At the hospital, El Dorado shows up and wants Juan-Carlos dead because Juan-Carlos didn't successfully unmask Spider-Man, which leads to a battle between Spidey and El Dorado with Juan-Carlos added into the mix.
As Deadline notes, El Muerto would mark the first Latin superhero to get his own film in the universe of Marvel characters, coming right after Sony recently dated Madame Web, which marks the first female character from the Spider-Man universe to get her own film.
Worth a mention is that El Muerto is another unknown Marvel character (I've never heard of him), and Sony's Jared Leto Morbius movie just tanked big time.
Regarding Bad Bunny who has also appeared and wrestled in the WWE, Sony tapped him to star in the movie ahead of the July release of Brad Pitt's Bullet Train which he is featured in, as due to Bullet Train, they also cast Aaron-Taylor Johnson as Kraven.
Also at CinemaCon, Sony Pictures Entertainment chairman Tom Rothman revealed footage from the upcoming Spider-Man: Across The Spider-Verse animated movie and revealed the title for the third film in the franchise with Spider-Man: Beyond the Spider-Verse and announced plans are in place for additional Venom and Ghostbusters movies but didn't release further details.
Bad Bunny in the WWE:
El Muerto in the Spider-Man comics: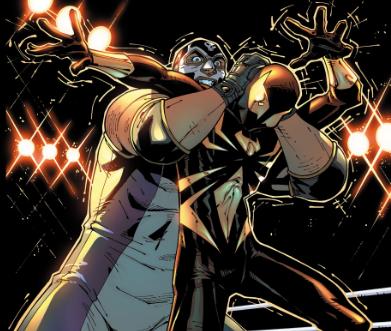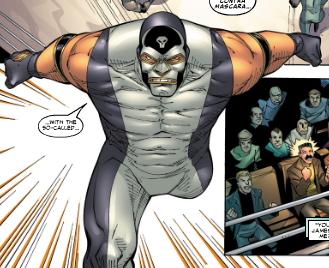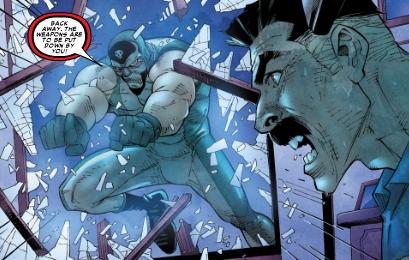 Bad Bunny Instagram posts:
(via Deadline)