The Snyder Cut of the Justice League movie will get released in March on the HBO Max streaming service, as confirmed by Zack Snyder on the Vero app.
Responding to a fan, Zack Snyder commented, "I understand and of course respect your feelings and I just hope I can wipe that Version out of existence with what you see in March."
Zack is referring to the theatrical release of the Justice League movie from Joss Whedon and producers Geoff Johns and Jon Berg, which was a completely different version than what Snyder intended with his own Justice League movie; however, following a family tragedy, Zack Snyder was replaced on Justice League with Whedon who basically rewrote and reshot the entire flick.
Zack Snyder confirms March release of Snyder Cut of Justice League: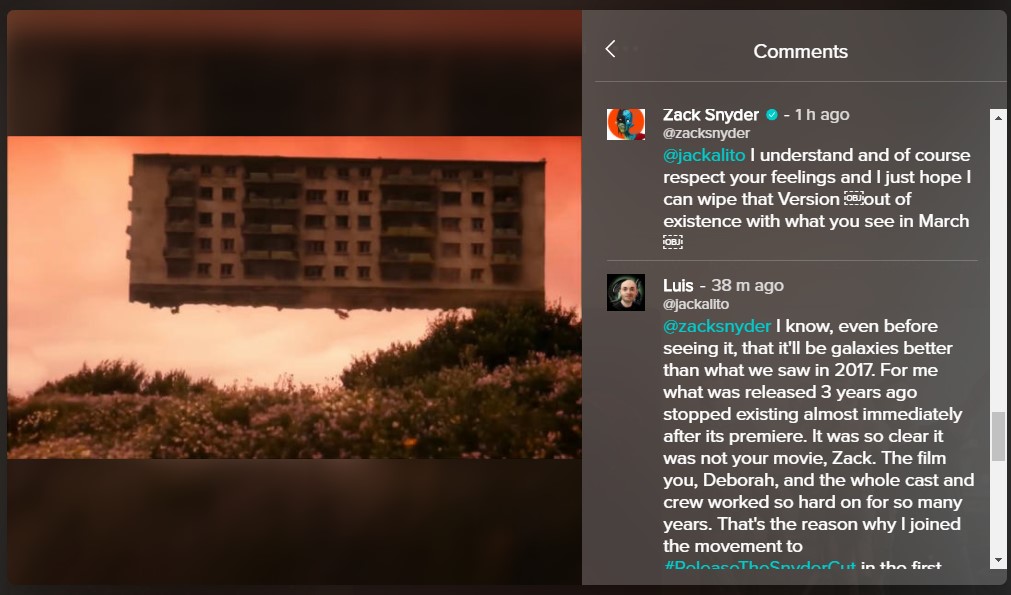 Zack shows off Snyder Cut Lois Lane and Darkseid
Zack also showed off a new image of Amy Adams as Lois Lane and a full-color version of Darkseid from the Snyder Cut.
"My whole crew is doing an amazing job," Zack said about the Amy Adams image.
Regarding the Uxas/Darkseid image, Zack shows off went to an IMAX theater to check it out.
"Went down to IMAX to see all the Big aspect ratio glory," he said, and Zack previously revealed he is remastering Batman vs. Superman in the IMAX ratio for an HBO Max release as well.
Snyder Cut: Amy Adams as Lois Lane: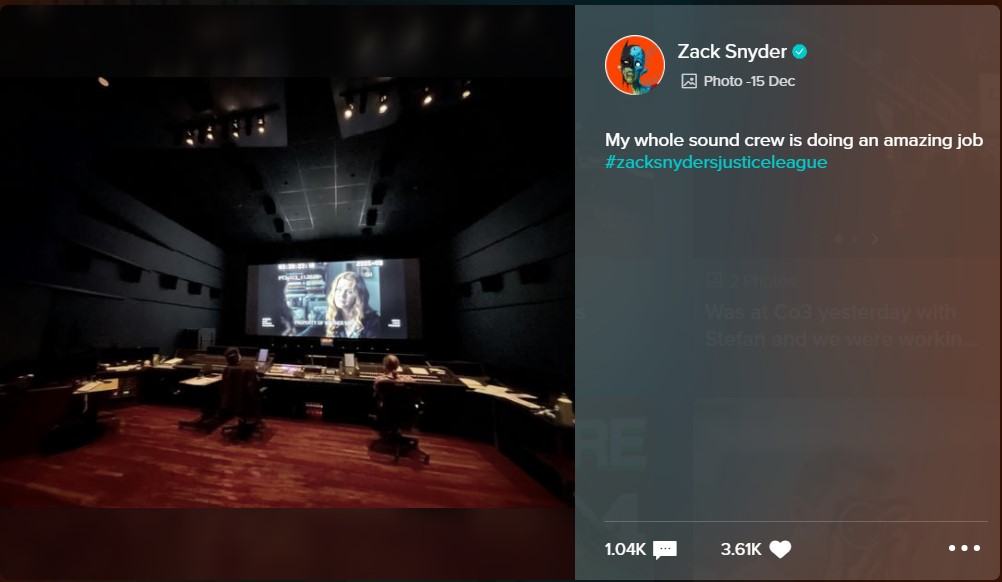 Snyder Cut: Uxas/Darkseid in IMAX: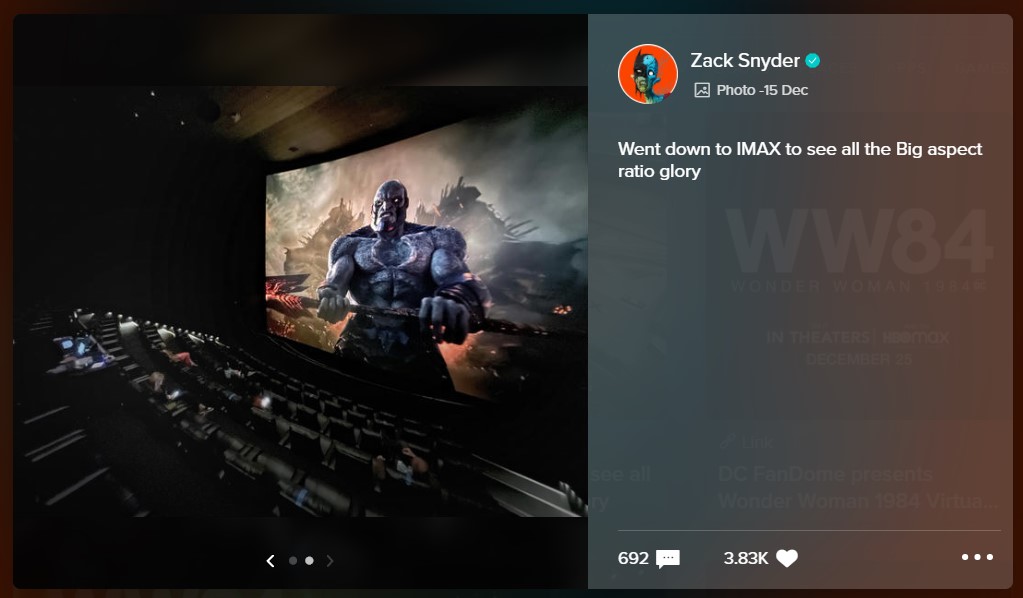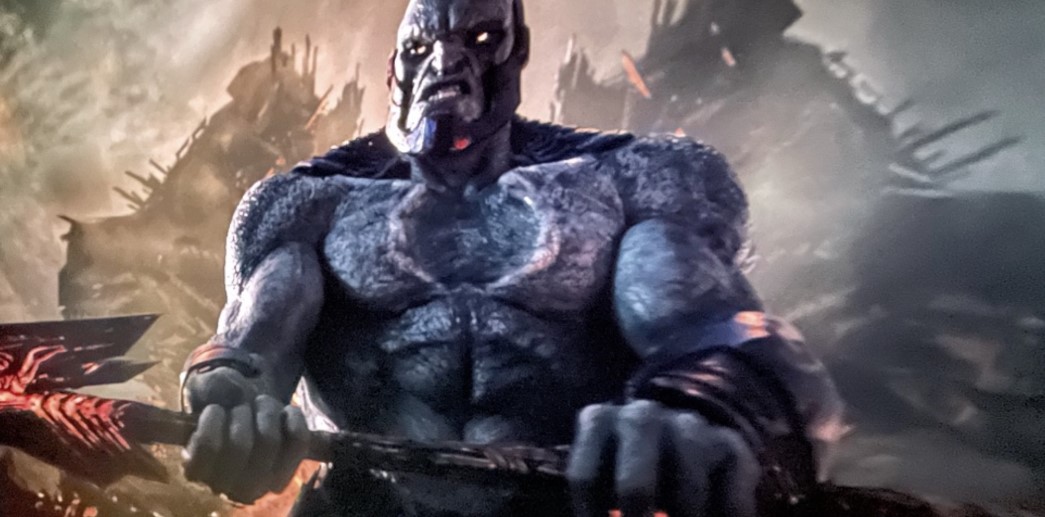 Snyder Cut coming to HBO Max, possibly theaters
The Snyder Cut is said to be getting released in an epic four-part series on HBO Max, and Zack also recently said he is hoping it will get a theatrical release, which would be a whopping for hours.
"I'm a huge fan and a big supporter of the cinematic experience, and we're already talking about Justice League playing theatrically at the same time it's coming to HBO Max," Snyder said with the news he thinks it will be rated R.
"The movie is insane and so epic and is probably rated R — that's one thing I think will happen, that it will be an R-rated version, for sure," Snyder told Entertainment Weekly. "We haven't heard from the MPAA, but that's my gut. There's one scene where Batman drops an F-bomb. Cyborg is not too happy with what's going on with his life before he meets the Justice League, and he tends to speak his mind. And Steppenwolf is pretty much just hacking people in half. So [the rating would be due to] violence and profanity, probably both."