Finally confirming what everyone already knew, Harry Lennix is the Martian Manhunter for the Snyder Cut of the Justice League movie.
While speaking with the Collider, Lennix revealed that he is indeed playing the Martian Manhunter and said when he was first cast as General Swanwick for Man of Steel, he thought it was a "one and done" situation, and even when he was brought back for Batman vs. Superman, Lennix said he had no clue he was going to play Martian Manhunter.
The mystery continued for the Justice League movie as Lennix said he still didn't know about Martian Manhunter: "I never saw the script. I didn't get a chance to read the script, because… they were still being developed, and they keep all of that under lock and key." Lennix further revealed he was never able to film his parts for Justice League prior to Snyder leaving because of a scheduling issue with The Black List.
However, it was the Snyder Cut when everything came together.
"It's going to be great to be up there with Batman and Superman and my pals," Lennix said about the Snyder Cut which gets released in March on HBO Max. "Yeah, I'm once again like a kid at a candy store."
Following the interview, Harry Lennix also took to Twitter to reveal the transformation of General Swanwick into Martian Manhunter:
It's been thought for a while that Lennix is Martian Manhunter as Man of Steel offered clues when Swanwick confronted Superman in jail, as when Superman broke the handcuffs and approached the window, everybody but Lennix flinched and was afraid; likewise, at the end of the movie seemingly saw Superman know Swanwick's real identity when Superman said, "I don't know, General. Guess I'll have to trust you."
Zack has revealed a Martian Manhunter scene in the Snyder Cut of Justice League that involves the Martian Manhunter pretending to be Ma Kent talking with Lois Lane, and Zack recently teased a first look:
Martian Manhunter art: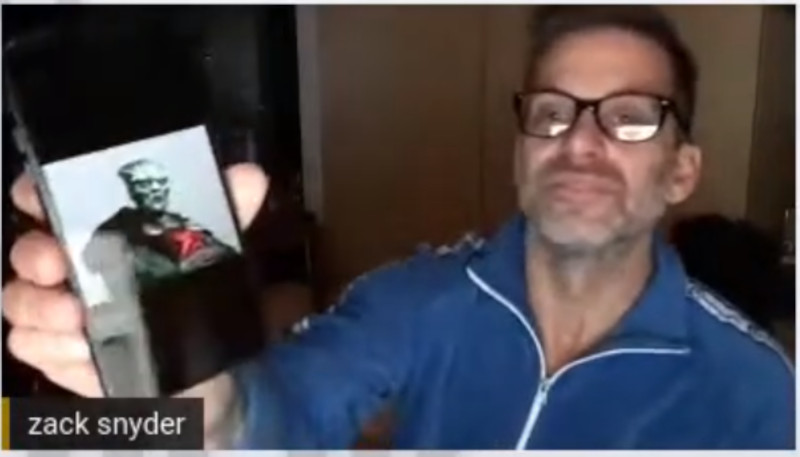 Snyder Cut Martian Manhunter: