The first batch of Shazam: Fury of the Gods reactions have hit social media and are praising the movie.
Again, worth a mention is that the first reactions seem to be always positive (they were for Marvel's bomb Ant-Man and the Wasp: Quantumania), so bear that in mind.
The same batch of reviewers also gave high scores to John Wick 4.
The first movie was pretty fun and gets better with additional views, so hopefully, Fury of the Gods is fun, as well.
Check out the reactions below.
The new head of the DCU also chimed in.
"I love it, it's a complete blast. Zachary Levi & David F. Sandberg & Rachel Zegler & the whole crew killed it," tweeted Gunn.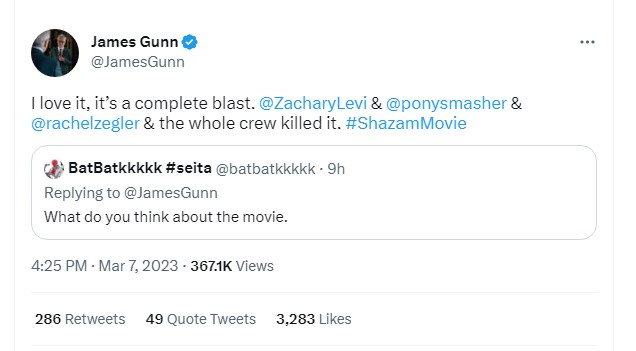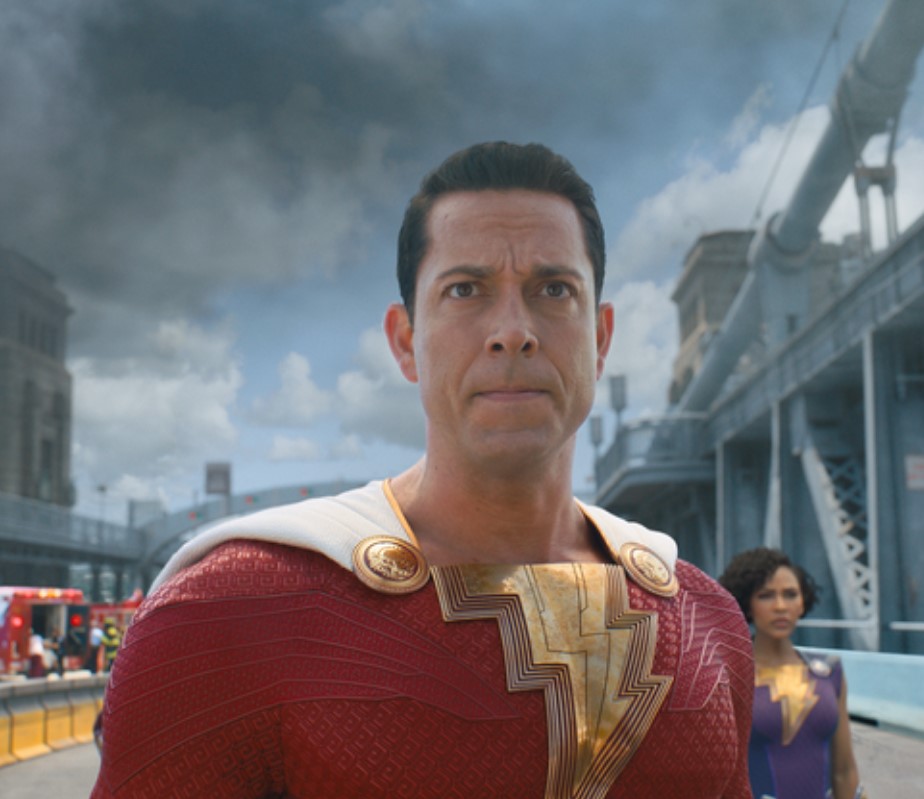 What is the movie about?
Warner Bros. released an updated synopsis offering the following details.
This insanely action-packed Super Hero sequel brings even more excitement, adventure and comedy, along with all-new realms, bigger threats, monsters and mythical creatures to our heroes. Now fully bestowed with the powers of the gods, Billy Batson and his fellow foster kids are still learning how to juggle teenage life with having adult Super Hero alter egos. But when the Daughters of Atlas, a vengeful trio of ancient gods, arrive on Earth in search of the magic stolen from them long ago, Billy—aka Shazam—and his family are thrust into a battle for their superpowers, their lives, and the fate of their world. But can a bunch of teenagers actually save the day? Does Billy even want to…?
The returning cast members include Zachary Levi as Shazam; Asher Angel as Billy Batson; Jack Dylan Grazer as Freddy Freeman; Adam Brody ("Promising Young Woman") as Super Hero Freddy; Ross Butler as Super Hero Eugene; Meagan Good as Super Hero Darla; D.J. Cotrona ("G.I. Joe: Retaliation") as Super Hero Pedro; Grace Caroline Currey as Mary Bromfield / Super Hero Mary; Faithe Herman as Darla Dudley; Ian Chen as Eugene Choi; Jovan Armand as Pedro Peña; Marta Milans as Rosa Vasquez; Cooper 2 Andrews as Victor Vasquez; with Djimon Hounsou as Wizard. Joining the cast are Rachel Zegler, with Lucy Liu, and Helen Mirren.
Shazam: Fury of the Gods is set to open in theaters and IMAX internationally beginning 15 March 2023 and in North America on March 17, 2023, directed by David F. Sandberg and produced by Peter Safran. Executive producers are Walter Hamada, Adam Schlagman, Richard Brener, Dave Neustadter, Victoria Palmeri, Marcus Viscidi, and Geoff Johns.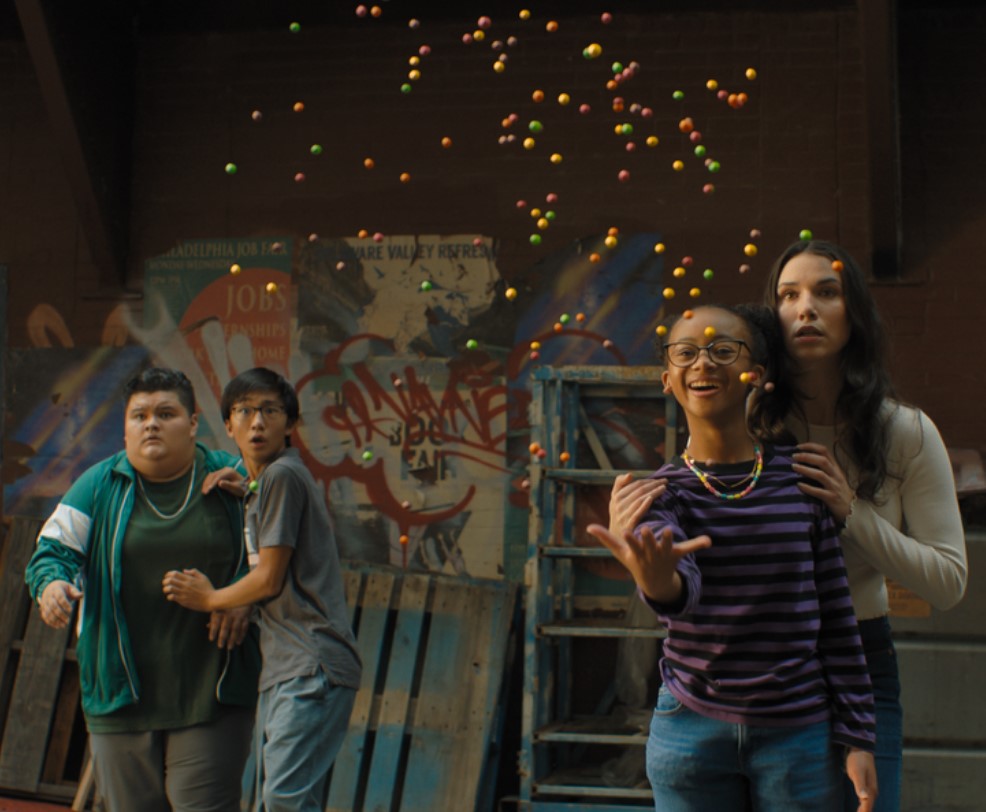 What do the reactions say?
#ShazamFuryOfTheGods is what I wanted the movie to be. The film does a good job of balancing this large cast and it's just a fun superhero movie with a lot of heart. I'd love to see these characters and actors carry on in the #DCU and I think it can fit it. Go see it for yourself pic.twitter.com/MkhTz3GqjO

— Joseph Deckelmeier (@Joelluminerdi) March 7, 2023
Shazam! Fury Of The Gods is a super fun and worthy sequel. Not a game changing comic book movie, but it wins you over with its characters and energy. Has some real surprises and a knowing sensibility that suit it well – plus some creative and exciting monster action. #ShazamMovie pic.twitter.com/J5gXH3lzzx

— Eric Eisenberg (@eeisenberg) March 7, 2023
#ShazamFuryOfTheGods // #ShazamMovie is a super-powered sequel that packs a punch. A super solid, super fun & super smart blend of hilarity, heart & heroics. Ramps up the action & irreverence to a delightful degree. Helen Mirren, Lucy Liu & Rachel Zegler are MVPs. ❤️ the dragon! pic.twitter.com/C4eP4ukAk1

— Courtney Howard (@Lulamaybelle) March 7, 2023
I saw #Shazam! Fury of the Gods!

It's a really good sequel. The theme of found family delivers great emotional beats. Sandberg sprinkles some horror elements while maintaining the childish joy & charm of the Shazamily.

Nothing brand new but highly entertaining! Really enjoyed. pic.twitter.com/7BFToNMRDj

— The Brandalorian (@BrandonDavisBD) March 7, 2023
DC is back! #ShazamFuryOfTheGods is much bigger & more explosive than #Shazam. Absolutely love the humor & the way it centers a chosen family. Also, no origin story means the action starts right away & doesn't stop. Gnarly monsters, fun surprises, ton of heart. I recommend. pic.twitter.com/U34E43H2GI

— Erik Davis (@ErikDavis) March 7, 2023
SHAZAM FURY OF THE GODS is endearing, hilarious, entertaining and epic. Helen Mirren stands out as a great addition to Shazam's roster. Sandberg's film is just as engaging as the first, but here the stakes are upped. Huge twists galore, DC fans are going to love Shazam 2 #Shazam pic.twitter.com/nrNedK2xIu

— Ben Rolph / TheDCTVshow (@TheDCTVshow) March 7, 2023
#ShazamFuryOfTheGods is a MAGICAL and HILARIOUS family adventure. @PonySmasher SUPERCHARGES everything that made the first film special with the heart of the story always the SHAZAMILY. @RachelZegler and Jack Dylan Grazer steal every scene. #ShazamMovie@WBPictures @WarnerBrosCA pic.twitter.com/k3TCzu0BzS

— Daniel Baptista – The Movie Podcast (@dbapz) March 7, 2023
The Shazam Family is back and ready for action in #ShazamFuryOfTheGods. Zachary Levi does a great job leading his super family into battle against a trio of scorned goddesses. Full of humor and emotion, Fury of the Gods is definitely worth watching for anyone who enjoyed Shazam! pic.twitter.com/JP7hSuXKeq

— Nick (Rick Nazden) (@ricknazden) March 7, 2023
#ShazamFuryOfTheGods is EXHILARATING! David F. Sandberg whips up a captivating and truly funny story that can be celebrated with the whole family. Rachel Zegler, Jack Dylan Grazer, and Dijmon Hounsou are standouts for me. Fury of The Gods is SUPERPOWERED FUN! #ShazamMovie pic.twitter.com/s9zaHZZsF3

— Anthony – The Movie Podcast (@AJJetset) March 7, 2023
Shazam continues to lean into his silliness and immaturity in this sequel which tells us this franchise will remain to keep these films funny, light and slapstick-ish. The sequel comes with more action, compelling villains and a complicated antihero. #ShazamFuryOfTheGods #Shazam2 pic.twitter.com/Po5J64rd91

— Jamie Broadnax 🔜 Disney World (@JamieBroadnax) March 7, 2023
#ShazamFuryOfTheGods is so full of heart. Just like its predecessor the focus on family is at the core of what @ponysmasher and co. have produced and it's equally as gripping.

The stakes are higher, the monsters are scarier (and cooler) and I can't wait for you to meet Steve✒️! pic.twitter.com/hYXgkjXwwg

— Neil Vagg (@neilvagg) March 7, 2023
#ShazamFuryOfTheGods is BIGGER, BETTER & BOLDER than its predecessor ⚡️

A great mix of heart, action, mythology & horror. It truly has something for everyone.

Be sure to stick around for the TWO post credit scenes! They are very telling for the future of Shazam!#ShazamMovie pic.twitter.com/6mFspJYgi2

— Tasmin ✨ (@aspiringkrypto) March 7, 2023
#ShazamFuryoftheGods delivers on every level. The action is spectacular, the humor is on point, and the surprises will leave you wanting more. As a fan of the first film, I'm happy to report that this sequel is just as good, if not better. pic.twitter.com/RhYNBN1Yap

— Dorian Parks (@DorianParksnRec) March 7, 2023
I know I'm a little late to the reaction party for #ShazamFuryOfTheGods, but I loved it so much! Really, really funny, with a lovely message. Also, Helen Mirren is having a blast and it's clear. She's amazing.

— Jenna Busch (@JennaBusch) March 8, 2023
I've seen #ShazamFuryOfTheGods and it's all about FAMILY! This film amplifies what made #Shazam iconic and delivers a better story that embraces those FUN elements and knows it's audience well! The humor is super creative and there's surprises DC fans will be SUPER happy about! pic.twitter.com/2fqFgperLl

— Ryder Maldonado (@Mister_Alewood) March 8, 2023
Our man @JimmytotheO loved #ShazamFuryOfTheGods : Shazam: Fury of the Gods is all that came before, yet it's bigger, better, and one of the best standalone flicks in the DC! Director David F. Sandberg has outdone himself!

— JoBlo.com (@joblocom) March 8, 2023
The first reactions for #Shazam: Fury of the Gods have dropped! Critic reviews are praising the film for its action, emotion, and humor!

Read the reactions in the thread below!⚡️ pic.twitter.com/wv3WhjdwuF

— Shazam Updates (@ShazamNews) March 7, 2023
#ShazamFuryOfTheGods is the most FUN I've had at the movies! Filled with comedic charm & heart, there's a lot to love about this family. @LucyLiu, Helen Mirren & @rachelzegler are a force to be reckoned with & a joy to watch. @PonySmasher HITS it outta the park! pic.twitter.com/KSqe8y89nk

— Shahbaz • The Movie Podcast (@shayhbaz) March 7, 2023