The John Wick 4 early reactions have hit social media where they offer the flick is the best of the franchise with Keanu Reeves and Donnie Yen just killing it.
Worth a mention is that most early reviews are favorable (the first Quantumania reactions were out of this world), so bear that in mind, and I do have my reservations about the fourth John Wick movie.
I really love the first John Wick and watch it all the time but the sequels got a larger budget due to the first movie's popularity so they took it from a more grounded approach and "Hollywood'd it up," which means more over-the-top and unbelievable action.
Case in point, in the sequels Wick gets hit by cars multiple times, I think he gets shot or stabbed in or near the liver, and he seems fine.
John Wick 4 also has that ridiculous gunfight scene where Reeves and Yen block and dodge bullets at point-blank range with swords and bulletproof suits. Sometimes less is more, dudes.
That said, I'm first in line to see John Wick 4 as I am the first person to have bought tickets at my local theater. Check out the reactions below.
The good news is that the fourth movie also happens to be tracking high at the box office.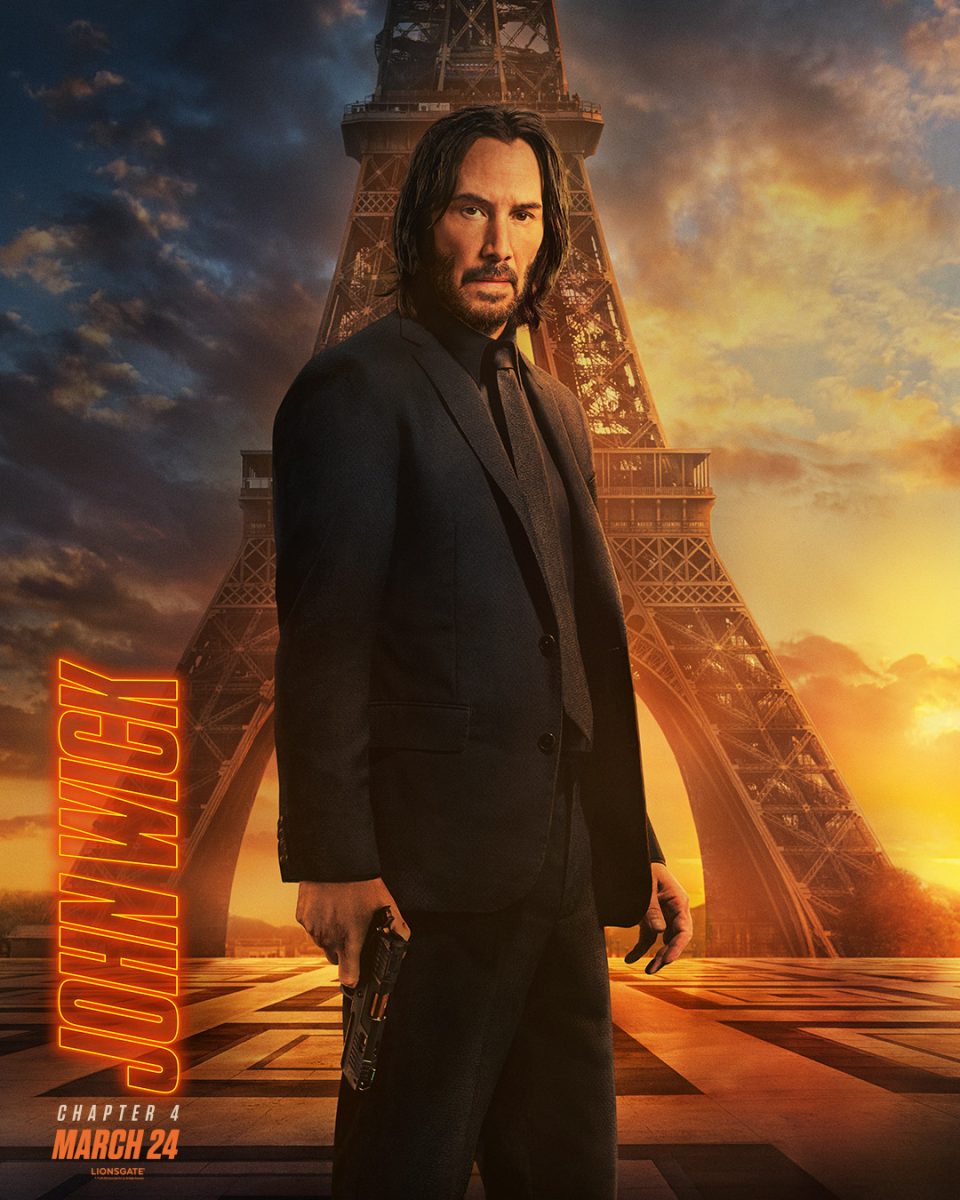 What is the movie about?
John Wick: Chapter 4 opens on March 24 directed by Chad Stahelski and also stars Bill Skarsgård, Laurence Fishburne, Hiroyuki Sanada, Shamier Anderson, Lance Reddick, Rina Sawayama, Scott Adkins, Clancy Brown, Natalia Tena, Marko Zaror, and Ian McShane.
The film follows Keanu Reeves as John Wick as he uncovers a path to defeating the High Table but before he can earn his freedom, Wick must face off against a new enemy with powerful alliances across the globe and forces that turn old friends into foes.
A spinoff movie starring Ana de Armas (she kicks butt in the Ghosted trailer with Chris Evans) with the Ballerina is also in development along with The Continental, a prequel TV series told from the perspective of a young Winston Scott, played by Colin Woodell who is based on the character played by Ian McShane.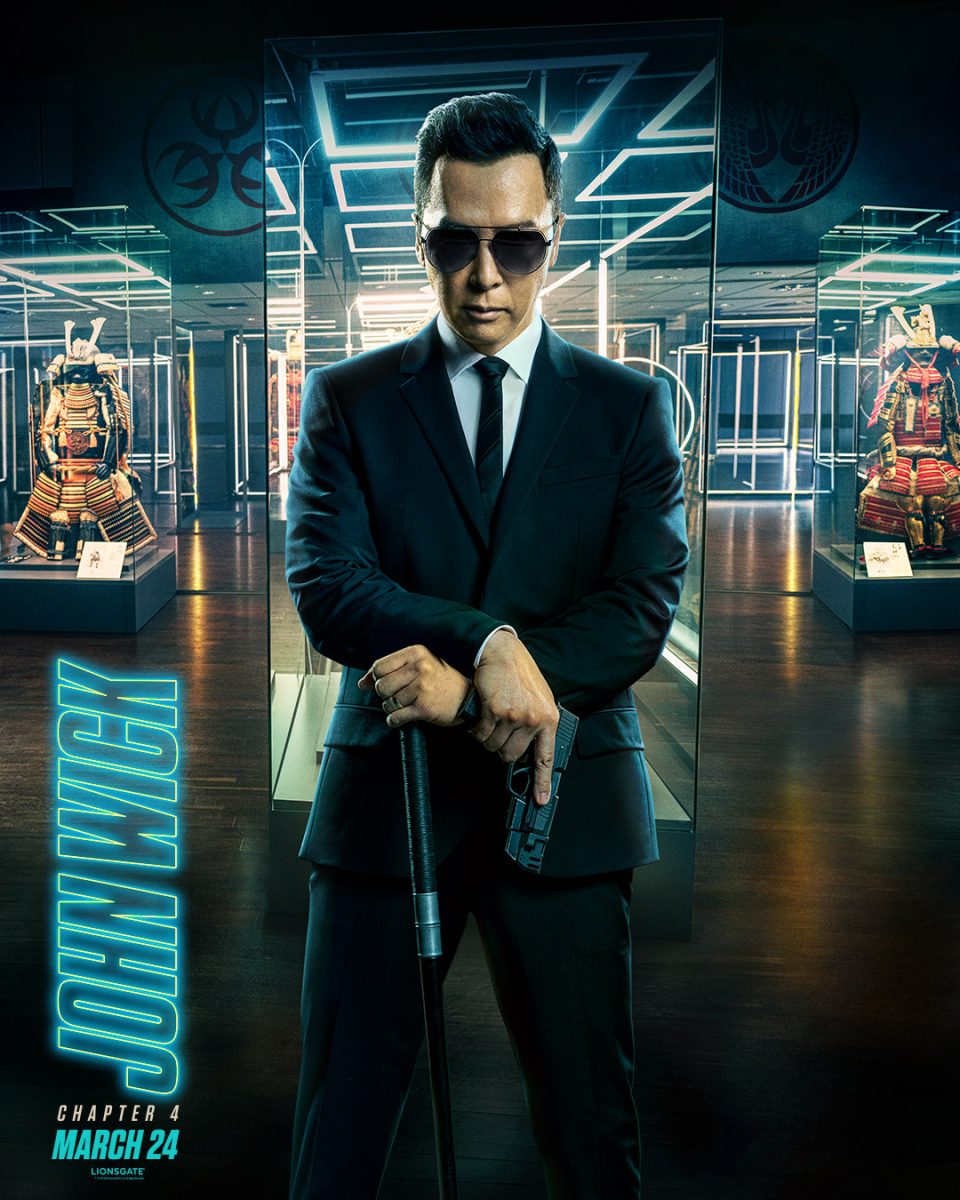 What do the John Wick 4 reactions say?
Chad Stahelski brings it to the next level with #JohnWick4! Mind blowing action sequences and the fantastic world building continues! Keanu kills it, but Donnie Yen is a scene stealer! pic.twitter.com/C93mDayHyY

— Caitlin Tyrrell (@caitlin_tyrrell) March 7, 2023
#JohnWickChapter4 is an intense throughout the entire film. Caine, (Donnie Yen) steals every scene he's in and, as expected, the action in this film is next level. The film definitely left me wanting more. Lastly, there's a post credit scene I recommend staying for. pic.twitter.com/QDSraJOPGz

— Joseph Deckelmeier (@Joelluminerdi) March 6, 2023
I had reservations about John Wick: Chapter 4's nearly three hour runtime, but the movie earns it. It's an epic with smart pacing that never lets the action feel exhausting, and the set pieces are phenomenal. Great cast of series newcomers, but Donnie Yen is the MVP. #JohnWick4 pic.twitter.com/xyMbLXmXUM

— Eric Eisenberg (@eeisenberg) March 6, 2023
#JohnWick4 is incredible. A symphony of controlled and carefully choreographed violence. Every shot in this movie is interesting. The cast is great. The action is beyond impressive. And with such a long running time, it never feels as though I want less of what's taking place. pic.twitter.com/Uw0m7gpRyH

— Aaron Neuwirth (@AaronsPS4) March 6, 2023
John Wick: Chapter 4 is absolutely HUGE. Yes, it's long, but its outrageously good set pieces more than make up for it. A slick, brutal and stylish action epic that sees Keanu Reeves push himself further than before, and with moments that'll have fans talking… #JohnWick4 pic.twitter.com/6zNg6c3KX5

— Ian Sandwell (@ian_sandwell) March 6, 2023
Brawny, bold & badass, #JohnWick4 brilliantly balances vested stakes with an absolutely spectacular, high octane thrill ride. A soaring, searing, scorching chapter in the saga. The wildest time you'll have at the movies this year. A pure adrenaline rush. pic.twitter.com/eUmJRfnwJw

— Courtney Howard (@Lulamaybelle) March 6, 2023
#JohnWick4 absolutely rocks, start to finish. Keanu Reeves finds new ways to impress with stunning action and surrounds himself by incredible franchise newcomers.

Chapters 1-3 world-built and Chapter 4 could run with all of it.

An epic big screen blast. CINEMA! pic.twitter.com/KUo69tIQys

— The Brandalorian (@BrandonDavisBD) March 6, 2023
#JohnWick4 is action cinema at its finest. This breathtaking, bloody and ballistic ballet delivers a bone-crunching crescendo to one of the greatest action franchises of all time. Pure power, #JohnWick4 is as exhilarating as it is exhausting. Reeves' Wick transcends icon status. pic.twitter.com/1tn6syfz6E

— Simon Thompson (@ShowbizSimon) March 6, 2023
I loved John Wick 4. There are some truly jaw-dropping scenes, and you'll never look at stairs the same way again. Donnie Yen is exceptional. One of the best action movies of the last decade, easy. @JohnWickMovie pic.twitter.com/wjWkumOwhh

— Jeff Ewing (@ReelJeffEwing) March 6, 2023
#JohnWick4 is, at least from a technical pov, one of the greatest Hollywood action movies ever made. It's visually gorgeous w/ stunningly complicated & creative setpieces. I honestly don't know how they safely did some of these scenes. It's a towering artistic achievement. pic.twitter.com/LljisftZBp

— Scott Mendelson (@ScottMendelson) March 6, 2023
#JohnWick4 is the best movie I've seen in ages!

It's like a Greek epic that's, yes, full of unparalleled action (and guns), and the set pieces are phenomenal. But it's also about relationships and love. What a breathtaking, heartrending story! I can't wait to see it again. pic.twitter.com/n5cJjWa73B

— Vanessa Armstrong (@vfarmstrong) March 6, 2023