With the news that Spider-Man will be leaving the Marvel Cinematic Universe, now fans have taken to social media with "Save Spider-Man" currently trending on Twitter.
The #SaveSpiderMan hashtag is currently tending in the United States as MCU fans voice their opinions about keeping Spider-Man at Marvel.
Earlier saw Avengers actor Jeremy Renner offer his two sense when he posted on Instagram that Spider-Man should stay with Marvel as well.
Sony also released a public statement seemingly placing the blame on Kevin Feige, Disney and Marvel.
Regarding what went down, long story short (full details here), Disney and Sony couldn't come to an agreement over a new deal for keeping Spider-Man in the MCU, which of course, is all about money.
Check out the "Save Spider-Man" posts and reactions below with the current top post offering that no one is going to see Venom 2 and that unless Sony returns Spider-Man to Marvel, Disney will buy them out.
Update: It is claimed that the #SaveSpiderMan hashtag is created by a fake bot army.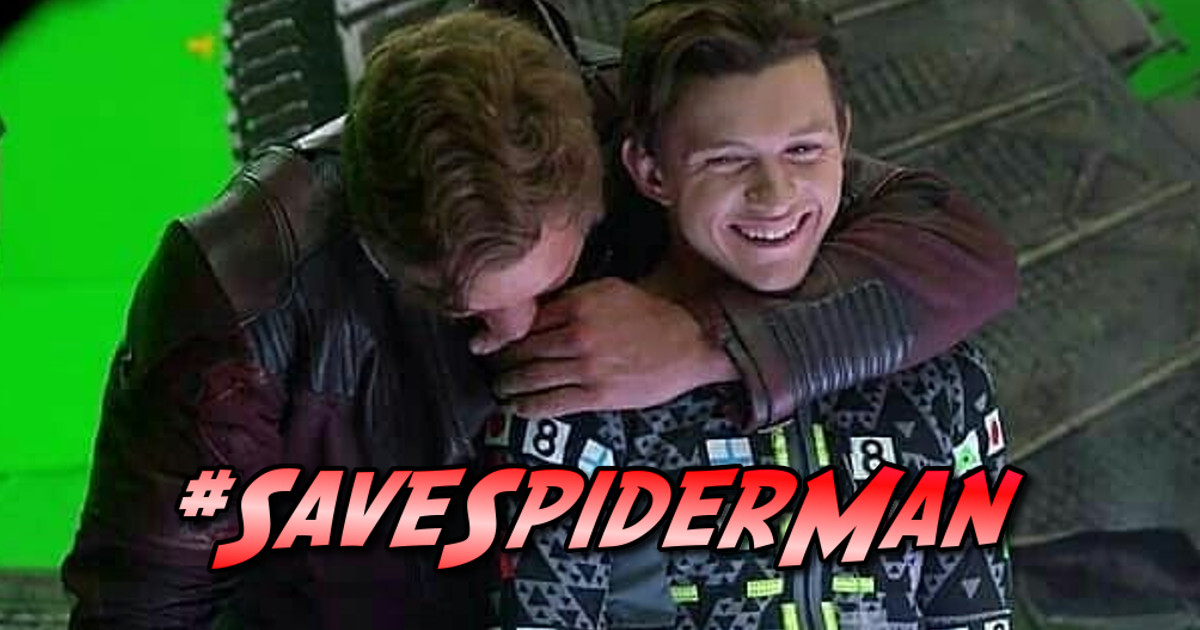 Fans want to "Save Spider-Man" at Marvel #SaveSpiderMan
Querido, Sony

Nadie va a ver la secuela innecesaria de Venom, sino regresas a #Spiderman a donde pertenece, o sino Disney te va a comprar

Atentamente, un fan más #SaveSpiderMan

— El Alex ⚡⚡ (@MrCinefilo) August 21, 2019
#SaveSpiderMan
Sony: ends Spider-Man deal with Disney

Literally everyone alive and dead: pic.twitter.com/3i6ucg4z0N

— McFly (@BreedingRyan) August 21, 2019
#SaveSpiderMan
Spidey Fans: You took everything from me!

Sony: I don't even know who you are

Spidey Fans: YOU WILL pic.twitter.com/3PPJAaZBYH

— Marc Jasper (@magicJas11) August 21, 2019
even his co-actors are begging sony#SaveSpiderMan pic.twitter.com/61Z1ccauPb

— kate #SaveSpiderMan (@keiitrcha) August 21, 2019
#SaveSpiderMan
Sony: we are letting go of Spider Man from the MCU

Me: pic.twitter.com/E6Slq2aOT4

— Toni (@PeterElinas) August 21, 2019
Not again — #SaveSpiderMan pic.twitter.com/yL4j5KbniJ

— ASH (Foodhunter) (@Ashril_92) August 21, 2019
SONY FIX THIS RIGHT NOW #SaveSpiderMan #Tomholland #SonyIsOverParty pic.twitter.com/co6b18UiON

— ——– —————- #SaveSpiderMan (@kashknewbetter) August 21, 2019
SONY YOU BETTER FIX THIS UP. #SaveSpiderMan pic.twitter.com/HAUAOzxfoq

— Saumya Bansal (@gachigallae_) August 21, 2019
Ooh my spidey …. Come on MCU, take him from Sony now…. —#SaveSpiderMan pic.twitter.com/JUAduL8ipV

— Brehcman Sumartin (@osproMAN) August 21, 2019
Sony really took Spiderman from the MCU– #SaveSpiderMan pic.twitter.com/hGrkr6C7pt

— Jaspeeer (@Jaspeeer5) August 21, 2019
#SaveSpiderMan no one:, sony: DHUAR MEMEW pic.twitter.com/mfKC0Y8Ds1

— Yudi Septiadi (@Yudi_dell) August 21, 2019
I am very sad for Tom Holland. Marvel Studios family team and very much liked cast actors MCU, his own character Spiderman with other the heroes… #SaveSpiderMan — pic.twitter.com/5MWNYYgUJU

— #SeveSpiderMan #FuckSony #BoycottSony (@LuizAvengers1) August 21, 2019