With a new DC Dark Knight will come a new voice for The Batman, which Robert Pattinson is asked about while promoting his latest flick, The Lighthouse.
While Christian Bale had a really rough and rugged voice for the Christopher Nolan movies, and I believe the Ben Affleck version used a voice synthesizer of some sort, Robert Pattinson offers potential clues to his own Batman voice by comparing it to that of what Willem Dafoe sounds like in The Lighthouse as well as a pirate.
"Willem's voice in this is quite inspiring," Robert Pattinson tells Access Hollywood. "I'm looking forward to it, to be honest. It is pretty similar, the voice that I am going to do [for The Batman] to Willem's."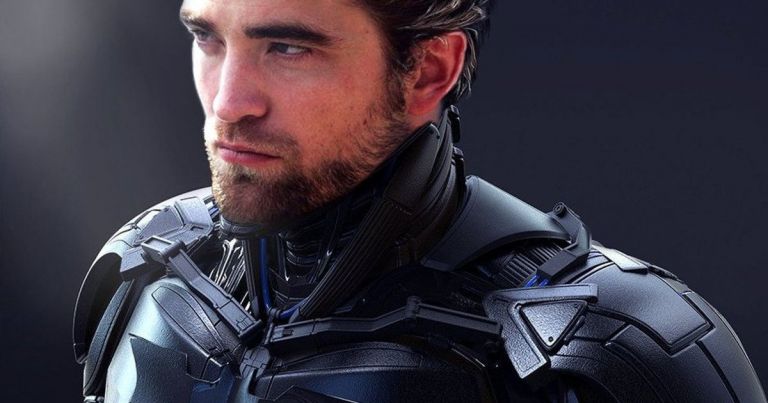 Robert Pattinson's Batman voice could sound like a pirate
When asked if he has practiced it, Robert Pattinson laughs and responds, "Arrr."
"I think Batman has sort of a piracy [pirate] kind of voice," he says.
Regarding the voice of Willem Dafe in The Lighthouse, have a listen and watch in the following clip which also features Robert Pattinson:
Pattinson also recently revealed that he is starting to buff up for the role and is excited to wear the new Batsuit.
"I'm in the early stages," Pattinson laughed about being asked about getting buffed for Batman. "Very, very early."
Regarding the new suit, which hasn't yet been created, the 33-year-old actor offered: "[Director Matt Reeves] has got a really awesome idea about it. I think this thing is going to be very, very cool."
The Batman has a June 25, 2021 release and films at the start of next year, with the cast also including Jeffrey Wright as Commissioner Gordon, Zoe Kravtiz as Selina Kyle, aka Catwoman, Paul Dano as Riddler, with Penguin and additional characters yet to be cast.
Rumors offer the movie will be adapting the DC Comics "The Long Halloween" storyline and explores a detective case where people start dying in strange ways so Batman must go deep into the dark world of Gotham City to find the clues and solve the mystery/conspiracy connected to Gotham City's history and criminals.