The Quantum Leap reboot has cast its three series regulars which include a non-binary character and the two female characters as the project lead and head of security, respectively.
Mason Alexander Park, known for Netflix's already canceled Cowboy Bebop, is playing the non-binary character Ian, the chief architect of Quantum Leap's AI program.
A previously leaked casting call revealed the following details:
Ian Wright – Quantum Leap's nonbinary chief architect of the AI program, who prefers the company of computers to that of other people.

The open-ethnicity casting calls for a person in their 20s, and encourages non-binary actors to submit.
Nanrisa Lee, known for Prime Video's Bosch, is playing Jenn, who is head of security at Quantum Leap headquarters.
The casting call revealed:
Jenn – Head of security at Quantum Leap HQ. Described as quirky but formidable, she makes it her mission to figure out how Ben could have both leapt back in time and erased all evidence of the leap in the future.
And newcomer Caitlin Bassett is playing Addison, a project lead at Quantum Leap HQ who operates state-of-the-art technology to communicate with an individual time traveling in the past.
It could very well be possible that Bassett might actually be playing the new Al, as Deadline notes that in real life, "Bassett is a military veteran who spent seven years in the U.S. Army Intelligence and the National Security Agency with three tours abroad prior to her honorable discharge with multiple combat and meritorious honors." In the original series, Dean Stockwell's Al is an admiral.
The casting call details for the character also hints she might be the new Al:
Addison – Addison is a smart, witty, fearless ex-military operative who now serves as a project lead at Quantum Leap HQ. She's in charge of the technology they use to communicate with the past, and tries to rescue Ben from his time-flung existence.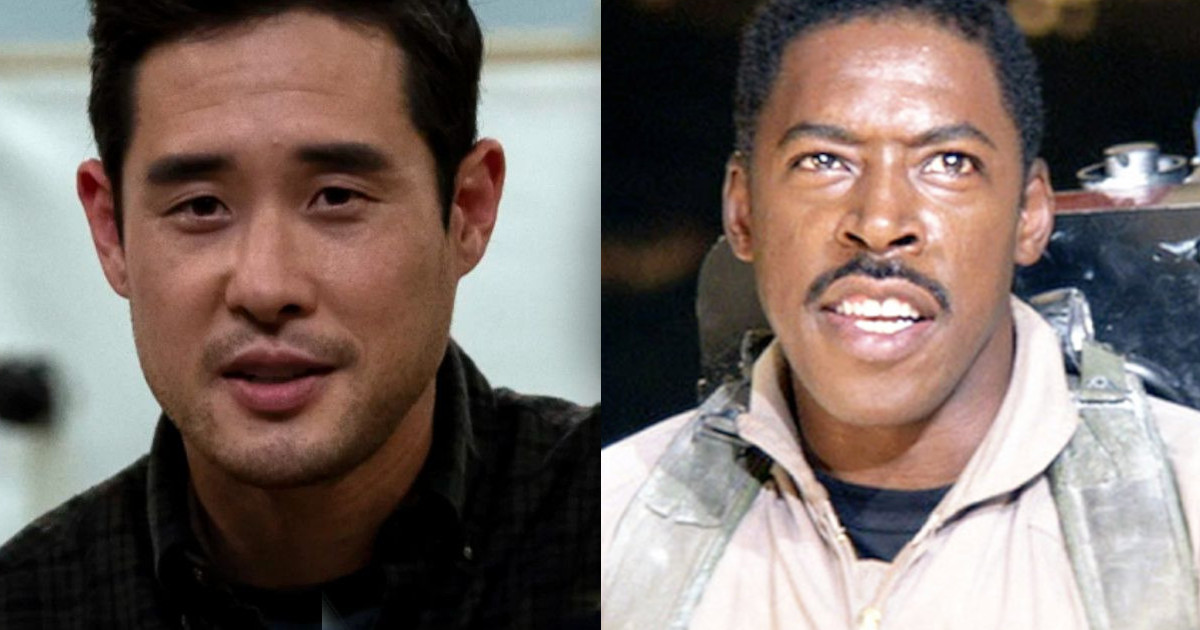 Quantum Leap reboot stars Raymond Lee and Ernie Hudson
Recently saw the announcement that Ernie Hudson is playing Herbert "Magic" Williams, who could also be the replacement for Dean Stockwell's Al, as the character is also in the military and fits the age.
The lead in the Quantum Leap reboot is being played by Raymond Lee as Dr. Ben Seong, described as the "spiritual successor" to Scott Bakula's Dr. Sam Beckett from the original series.
According to the leaked casting call, yet to be cast includes two additional female characters:
Janis – A mysterious woman who was working with Ben in the present before his leap through time, whose true motives remain unknown. The role is described as a recurring guest spot, casting a white woman in her 40s.

Naomi – A wife attempting to ask her husband for a divorce. Unfortunately, she doesn't realize Ben currently occupies her husband's body. The open-ethnicity casting calls for a woman in her late 30s.
Scott Bakula is not presently involved with the series.
(three series regulars casting via Deadline)