An update, of sorts, on a possible Nova movie comes out of the press junket for Captain Marvel, which unfortunately isn't good news, but at the same time isn't specifically bad news.
A Twitter user that apparently spoke with Marvel Studios president Kevin Feige at the press event offers, "Unfortunately, there's no update on the NOVA movie."
Regarding a possible Nova movie, Adam McKay, who wrote Ant-Man and had taken meetings with Marvel about Inhumans and Guardians of the Galaxy 3, recently confirmed, "When I was in the fourth or 5th grade I got into Nova of all people, and I think they're kicking around a Nova idea now too."
Likewise back in April of 2018 saw Feige tease Nova with, "Nova is… if we have a big board with a bunch of characters that have more immediate potential, Nova is on that board. Because of the connection to the Guardians universe, because there are more than one examples to pull from in the comics that are interesting. And you're absolutely right, he was in the earliest drafts of the [Guardians of the Galaxy]."
While no Nova update became made known, let's hope something is in the works.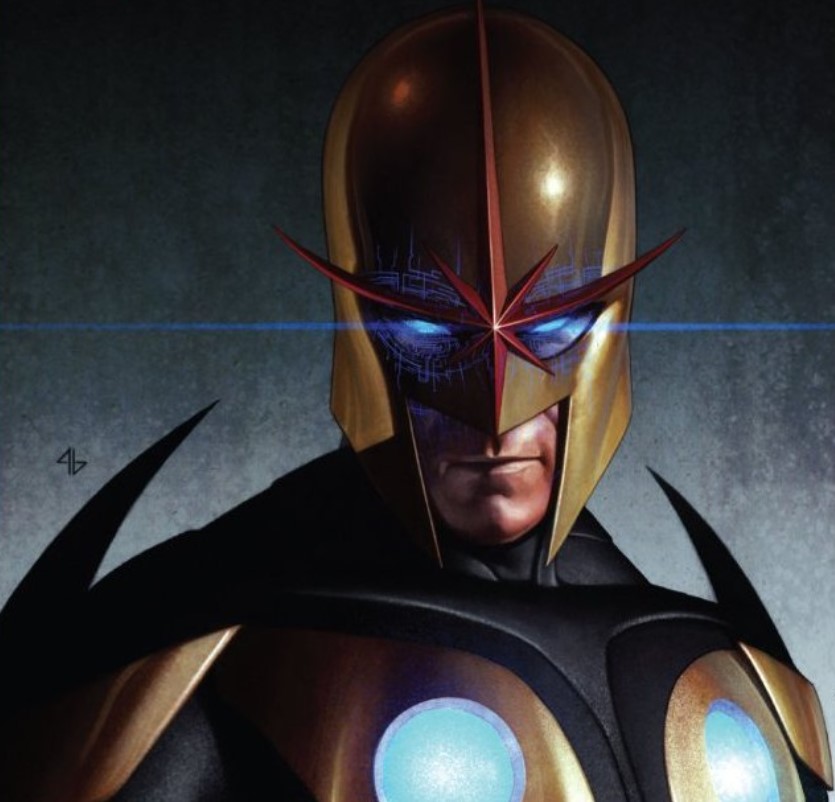 Nova
As Feige notes, Richard Rider Nova was part of an earlier script of the Guardians of the Galaxy movie. When James Gunn came on board, however, Gunn cut Nova in favor of having Star-Lord as the only human "relatable" character. Nova was actually a huge part of Marvel Cosmic in the comic books that inspired the Guardians of the Galaxy movies, and without Nova, there would be no Guardians films. Back in 2005/6 saw Marvel Comics put out the epic Annihilation event that spearheaded Nova to an A-lister which eventually saw him get his own comic in 2007. A second Annihilation event would be released with the Guardians of the Galaxy getting their new series in 2008. As a result of Gunn's movies, both Nova and Guardians of the Galaxy, and an entire line of Marvel Cosmic, would get canceled in favor of a wannabe politically correct Spider-Man Nova character and a Guardians of the Galaxy series more in line (but much, much worse) with Gunn's goofy approach to the films. Interestingly enough both the new versions of the series were put out by the Marvel Comics Creative Committe (Bendis) and head of Marvel TV Jeph Loeb, who Keige reportedly had removed from being involved with the MCU movies and doesn't get along with.
The good news after those approaches failed in the comics, is that now Marvel Comics has brought back Richard Rider as Nova and the new 2019 Guardians of the Galaxy series is closer to the 2008 Dan Abnett series that inspired Disney's multi-billion dollar GOTG franchise.
Check out awesome fan art from the art director of the God of War video games of Annihilation Nova and Super-Skrull: