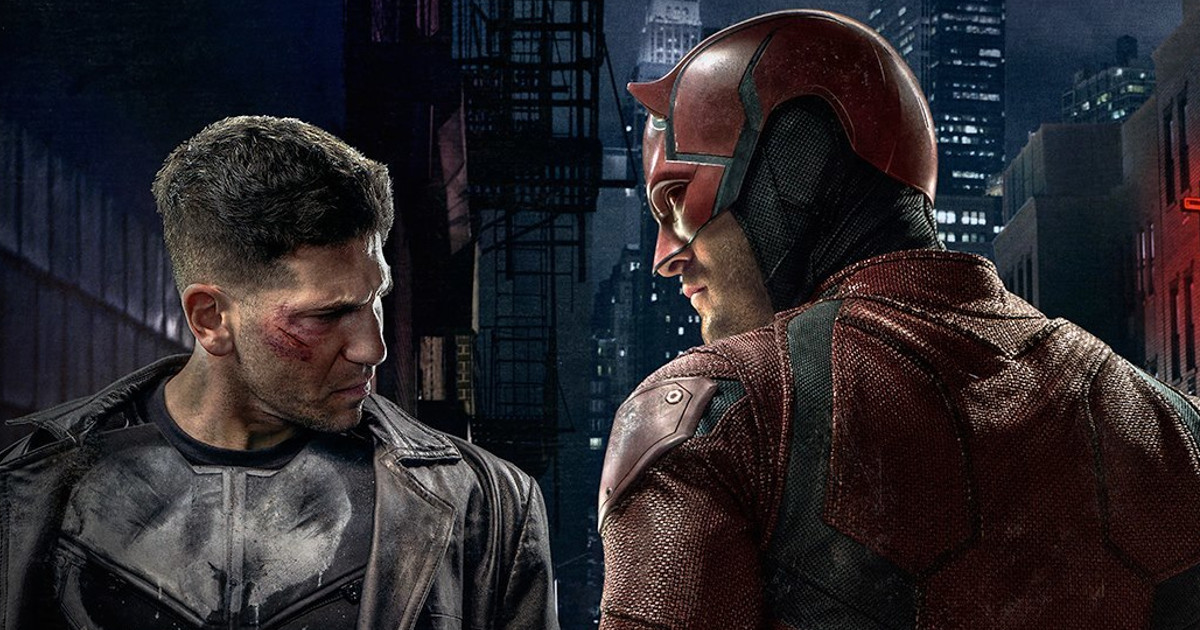 It seems it's not all connected, not even in the Marvel TV Netflix shows.
Fans hoping for the Jon Bernthal Punisher to suit up with the Defenders get some bad news from head of Marvel TV Jepeh Loeb.
Collider caught up with Loeb at Comic-Con and asked about the possibility of Punisher in Defenders. Loeb makes it sound as if it won't be ever happening.
"I don't know. We really haven't gotten to that place. I don't know there will be a Defenders #2. I think one of the things that is unique to The Punisher, and particularly to Jon Bernthal's performance, is that the character can stand alone. Even in the comic books, Frank Castle's Punisher is a character that sort of does well by himself. I think that when you start mixing it in, it feels a little off. I'm not saying that it couldn't happen, and I'm not saying that it wouldn't happen, I'm just saying I think it doesn't immediately lend itself toward, 'Oh yeah, I can see The Punisher and Luke Cage hanging out!' I think you go, 'That feels like peanut butter and asparagus."
I suppose Loeb has a point in that Punisher isn't exactly a superhero per se, but I believe he's teamed up with all the Defenders characters at one point in the comics.
Loeb also talks about Defenders only being eight episodes instead of the regular thirteen as he says it feels right for the story.
Watch the video below for more.
Defenders premiers August 18th; Punisher hits later this year.