Once again confirming my scoop from back in July, Guillermo Del Toro will be filming his latest movie, Nightmare Alley, sometime this week in Buffalo, NY along with star Bradley Cooper, who I also first confirmed for the flick.
Local news outlets are reporting production is being set up in locations that include Buffalo Film Works in South Buffalo, the largest major motion film studio in Upstate New York that features over 120,000 sq. ft. of stage space and over 60,000 sq. ft. of flex space.
Karpeles Museum in Buffalo is also being used where trucks are being unloaded with items placed inside.
Del Toro is also said to be taking advantage of the Buffalo architecture as City Hall is also being set up as a filming location with two floors being used including a location near the mayor's office.
The pedestrian signal outside Niagara Square has also been removed, so apparently Guillermo Del Toro will also be filming scenes outside of City Hall as well.
"There is a lot of places around town that there is a lot of set up and a lot of preparatory work that happens. They've actually been here for months, believe it or not. The last couple weeks they've ramped it up a lot. There is a lot of prep involved in these sorts of shows," Tim Clark, film commissioner of the Buffalo Niagara Film Office, told WGRZ-TV Channel 2. "It's less of a nightmare than you would think, although we got a lot ahead of us this week, and we're working on making it less of a nightmare for them for sure."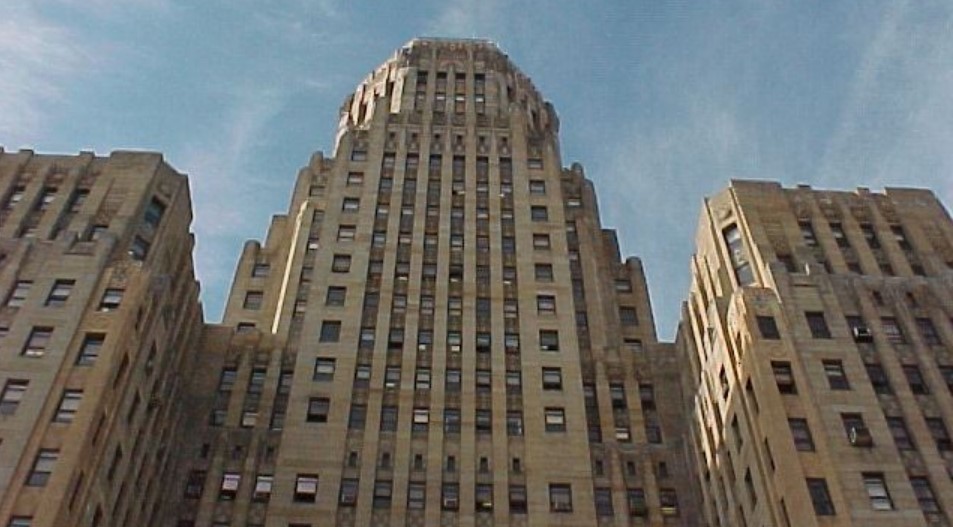 Guillermo Del Toro filming Nightmare Alley in Buffalo, NY including City Hall
Rooney Mara, who is co-starring along with Cooper, is also said to be in town.
Nightmare Alley has no release date as of yet and also stars Cate Blanchett, Toni Collette, Willem Dafoe, Ron Perlman, Richard Jenkins, David Strathairn, Holt McCallany and Jim Beaver. The flick is based on the novel and the 1947 movie of the same name.
Along with Guillermo Del Toro, J. Miles Dale will be producing who also produced Del Toro's Oscar Award-winning film, The Shape Of Water.
Del Toro recently filmed in Toronto.
Here is the official description:
"In Nightmare Alley, an ambitious young carny (Cooper) with a talent for manipulating people with a few well-chosen words hooks up with a female psychiatrist (Blanchett) who is even more dangerous than he is. The carnival cast includes carnival worker Molly (Mara), head barker Clem (Dafoe), and Ron Perlman as Bruno the Strongman. Richard Jenkins is part of the high society crowd as wealthy industrialist Ezra Grindle.