With The Batman likely to get a sequel, Nicolas Cage wants Warner Bros. to let it be known he wants to play Egghead.
Nicolas Cage attended the recent SXSW and was asked if there is any role he wants to play that he hasn't played, where he mentions the Batman villain:
I do like the Captain Nemo character from Jules Verne's Twenty Thousand Leagues Under the Seas because I have a genuine love of the ocean. I think I can do something authentic with that.

Oh, here's something [big smile]. I've been thinking about this because we have the new Robert Pattinson as The Batman, which I am excited to see. I haven't seen it yet, but I think he would be terrific. The villain that Vincent Price played in the '60s show, Egghead, I think I want to have a go at Egghead. I think I could make him absolutely terrifying, and I have a concept for Egghead. So let them know over at Warner Bros., I'm down for Egghead.
Egghead is a character that was actually created specifically for the Batman '66 show and considers himself "the world's smartest criminal," and while of course the character is rather eggcentric (couldn't resist) and goofy, the Matt Reeves Batman universe happens to be really serious and dark, so an "absolutely terrifying" take on Egghead played by Nicolas Cage would be pretty cool.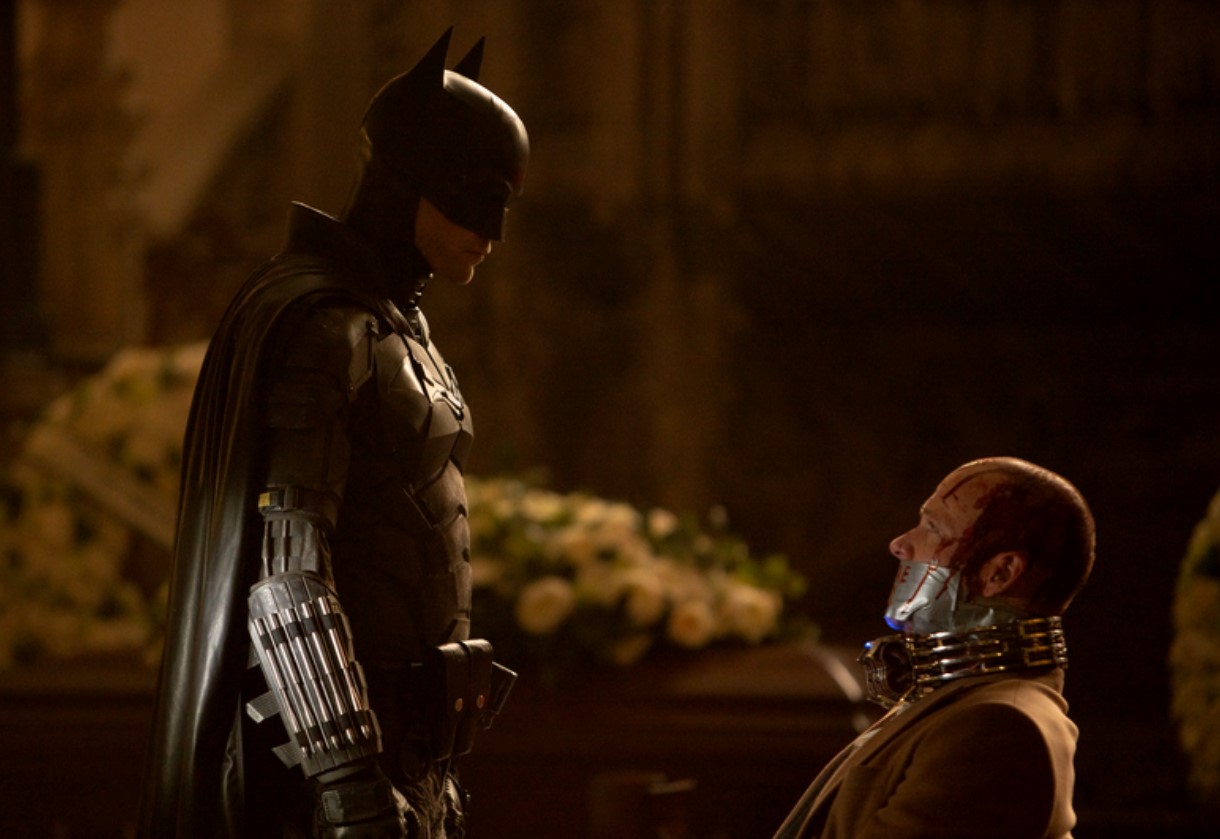 The Batman sequel in early development
Regarding a sequel, Matt Reeves recently touched upon it and said they are in early talks, but with the flick already nearing the half-billion-dollar mark at the box office after two weeks of release, it's likely a sequel to The Batman is a given.
Villains that could be used include Bane and/or Hush, as it seems as if both have teased in the first movie, and Reeves has talked about using a grounded approach to Captain Cold, with Robert Pattinson making mention of the Court of Owls.
"In my view, I just feel drawn to finding the grounded version of everything. So to me, it would be a challenge in an interesting way to try and figure out how that could happen, even the idea of something like Mr. Freeze, that is such a great story, right?" said Reeves at a recent press event. "I think there's actually a grounded version of that story, which could be really powerful and could be really great. So, I love the fantastical side of Batman, but this iteration, obviously, while being, to me, I think it is very comics faithful, but I don't think that this one is necessarily, it doesn't lean as hard into the fantastical, I guess. But I think to me what would be interesting would be to try and unwind the fantastical and see, well, how could that make sense here? And so that's kind of my view, how I see it."
"I'd love to do something like Court of Owls," Pattinson said. "There are elements of The Batman which are kind of horror and I think it really feels quite new for Batman."
(via YouTube)