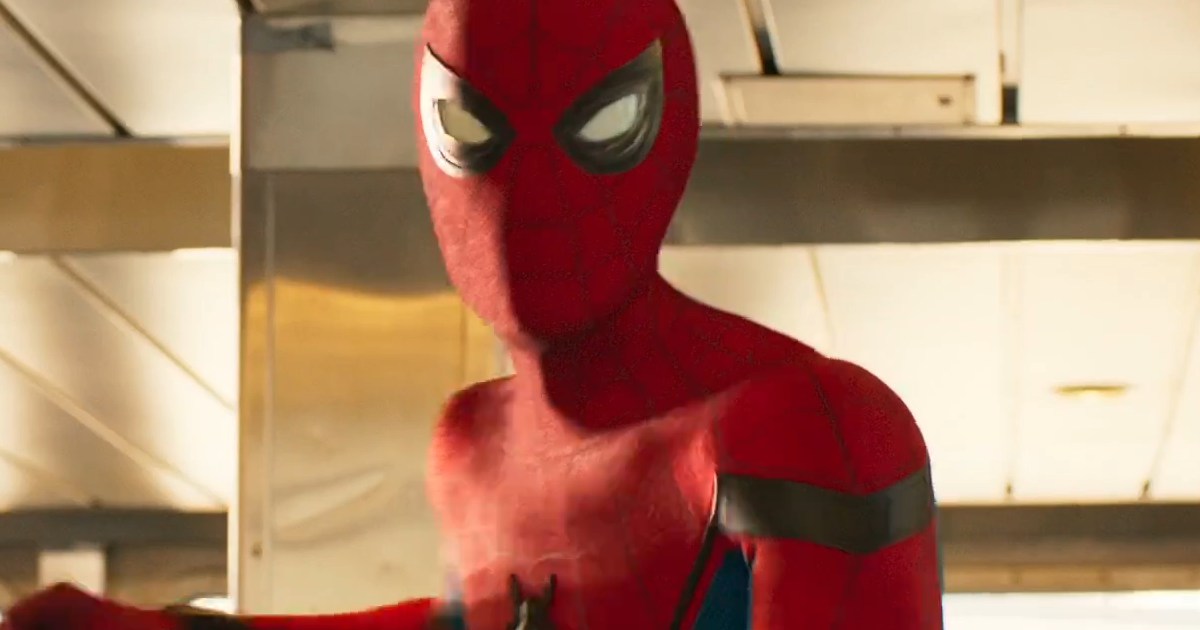 Earlier saw some screenshots from new Spider-Man: Homecoming footage that apparently debuted at a Toykyo event.
Now a description for that Spider-Man: Homecoming footage has hit the net:
• The footage shows Peter Parker studying with Zendaya. Peter's phone rings/makes a sound, and it shows the spider-tracer. Peter takes off, with Zendaya asking where he is going.
• There is a car scene with Tony Revolori, with the subtitle stating it takes place 48 hours after the Captain America: Civil War tarmac fight scene.
• Another scene with Tony Revolori as Flash shows Flash taking off his jacket and throwing it at Peter.
• Spidey is shown hanging upside down reading a text book.
• Footage is shown of Spidey battling Vulture on an airplane.
• More footage shows Peter jumping over a fence without his suit on.
• It's also said Peter is writing a song or poem (which sounds a lot like the Spider-Man theme song):
Spider-Man does what he can.
He's the guy with the plan.
Spins a web, any size
The ultimate way to catch bad guys
Look up! Here comes the Spider-Man!
He's as strong as an ox
Leaping over city blocks!
He can swing from a thread
Take a look up over your head
There goes the Spider-Man
There's a crime! He hears the call
A streak of light. Seen by all
– unknown –
Rappelling right down to the scene
Spider-Man, Spider-Man
The original action man.
Fame and glory? – not his way
He just wants to save the day!
"Spider-Man: Homecoming" has a July 7, 2017 release directed by Jon Watts starring Tom Holland, Zendaya, Michael Keaton, Donald Glover, Jacob Batalon, Laura Harrier, Tony Revolori, Tyne Daly, Bokeem Woodbine, with Marisa Tomei, and Robert Downey Jr.
Synopsis:
A young Peter Parker/Spider-Man (Tom Holland), who made his sensational debut in Captain America: Civil War, begins to navigate his newfound identity as the web-slinging super hero in Spider-Man: Homecoming. Thrilled by his experience with the Avengers, Peter returns home, where he lives with his Aunt May (Marisa Tomei), under the watchful eye of his new mentor Tony Stark (Robert Downey, Jr.). Peter tries to fall back into his normal daily routine – distracted by thoughts of proving himself to be more than just your friendly neighborhood Spider-Man – but when the Vulture (Michael Keaton) emerges as a new villain, everything that Peter holds most important will be threatened.