Thirty years later the Michael Keaton Batman is still apparently driving the OG Batmobile as the vehicle is seemingly teased for The Flash movie.
The Instagram page of Picture Vehicles Ltd. posted the following image of what appears to be the Michael Keaton Batmobile from the Tim Burton Batman movies (see below).
"Anyone know what this is?" posted the page which describes itself as a "U.K ---- Picture Vehicles Team Specialising in design, acquisition & custom building Movie Vehicles for Hollywood/TV productions."
While not confirmed, we can guess the company may be designing the Michael Keaton Batmobile for The Flash movie as Keaton is said to be returning. Why the billionaire Bruce Wayne hasn't upgraded in thirty years, however, is anybody's guess.
And regarding Michael Keaton potentially not returning for The Flash, as Keaton recently said he hasn't signed, I'm guessing the deal has been done for a while as concept art has already been created, the Hollywood trades have all reported on it, and now this tease of the Batmobile.
The Flash has a Nov. 4, 2022 release date directed by IT director Andy Muschietti starring Ezra Miller as Barry Allen and the titular character, Ben Affleck is also returning as Batman, Kiersey Clemons will play Iris West, Ron Livingston is playing Henry Allen, Maribel Verdú is playing Nora Allen, with Sasha Calle playing the first Latina Supergirl.
The flick is confirmed to introduce the DC Multiverse as the movie follows Barry Allen as he breaks the bonds of physics and crashes into various parallel dimensions leading to encounters with different versions of the DC superheroes. It's also been said that Barry goes back in time to save his mother which causes changes to the timeline that sees The Flash connect to new universes, with the Michael Keaton Batman '89 universe, and others.
Michael Keaton Batmobile tease for The Flash: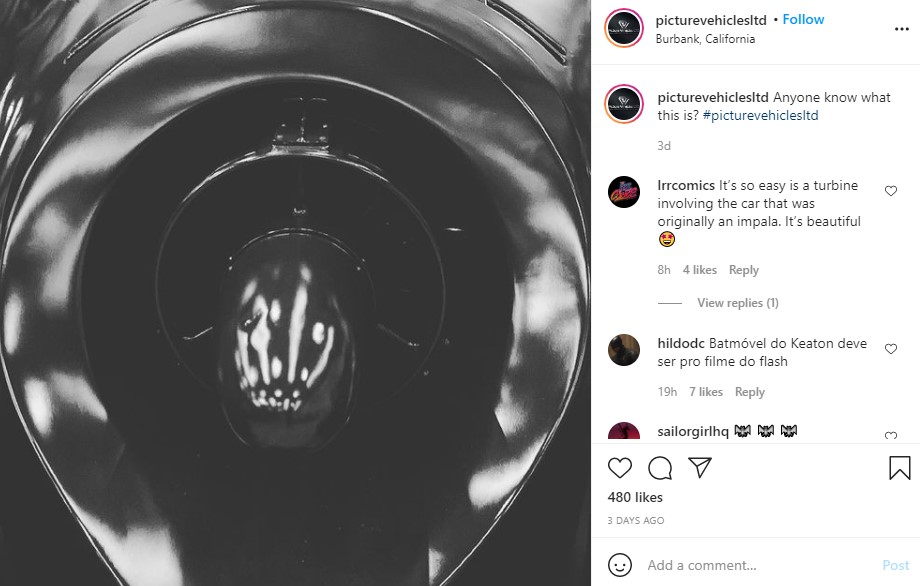 Michael Keaton Batmobile: