Due to the coronavirus, Keanu Reeves will first need to finish filming on The Matrix 4, which will push back the release date for John Wick 4.
Actually, back in December, both movies were revealed to have the same May 21, 2021 release date, so it was obvious one of them would get moved.
In an update on the status of John Wick 4, director Chad Stahelski tackles the release date as he says:
"Yeah, kinda. That was the whole Matrix same-day thing. That was a fubar thing, couple wires got crossed between studios [and] that was a misquote from someone else about how they're coming out on the same day."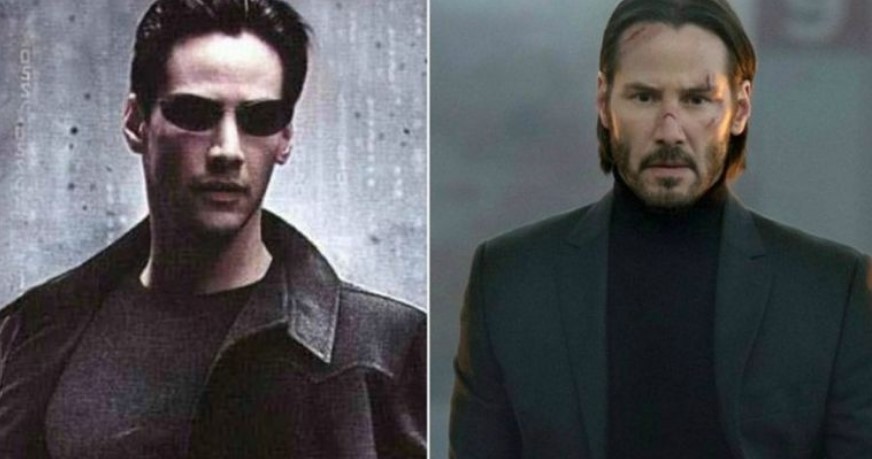 John Wick 4 and The Matrix 4 filming delayed because of Coronavirus
Stahelski continues with the mention that The Matrix 4 was four weeks into filming, as filming on the movie takes place in San Francisco and Germany:
"Between how much we want to expand the John Wick — let's just call it a 'franchise', I guess — and the pandemic, I couldn't tell you a release date for the next one. I mean, Matrix was only four weeks in when this all happened. So, Keanu's gotta go finish his commitment up on The Matrix, which is a big deal and which I think will probably take him until the end of the year. Then we have to go into our prep mode and the we'll start. So release dates, I'm sure with every production from Dave's stuff to our stuff, who knows right now."
In a previous report on how The Batman might see its release date changed, which it did, it was also mentioned there is an outside chance that The Matrix 4 release date may get changed as well.
Everything depends on when things will get back to normal as the coronavirus pandemic has shut down all production throughout Hollywood.
(via Collider)