Marvel's Avengers is dead as it is claimed plans are in the works to cease development on the video game that features Ms. Marvel and Kamala Khan at the front and center.
The info comes following fans leaving the game in droves where there has been a lack of game content, numerous bugs, questionable graphics and art, as well as an awful storyline that sees the Avengers fail and Captain America killed off (who wants that?), and the woke Ms. Marvel laughably reassembling The Avengers.
Back in 2020 also saw a huge loss reported, as it was reported the game only met upwards of 60% of sales expectations.
Update: Crystal Dynamics officially announced it is ceasing development:
After two-and-a-half years and introducing twelve of Earth's Mightiest Heroes, following Update 2.8 on March 31, 2023, we will no longer add new content or features to Marvel's Avengers. All official support for the game will end on September 30, 2023.

Even after official support ceases on September 30, 2023, both single- and multi-player gameplay will continue to be available. See below for more information.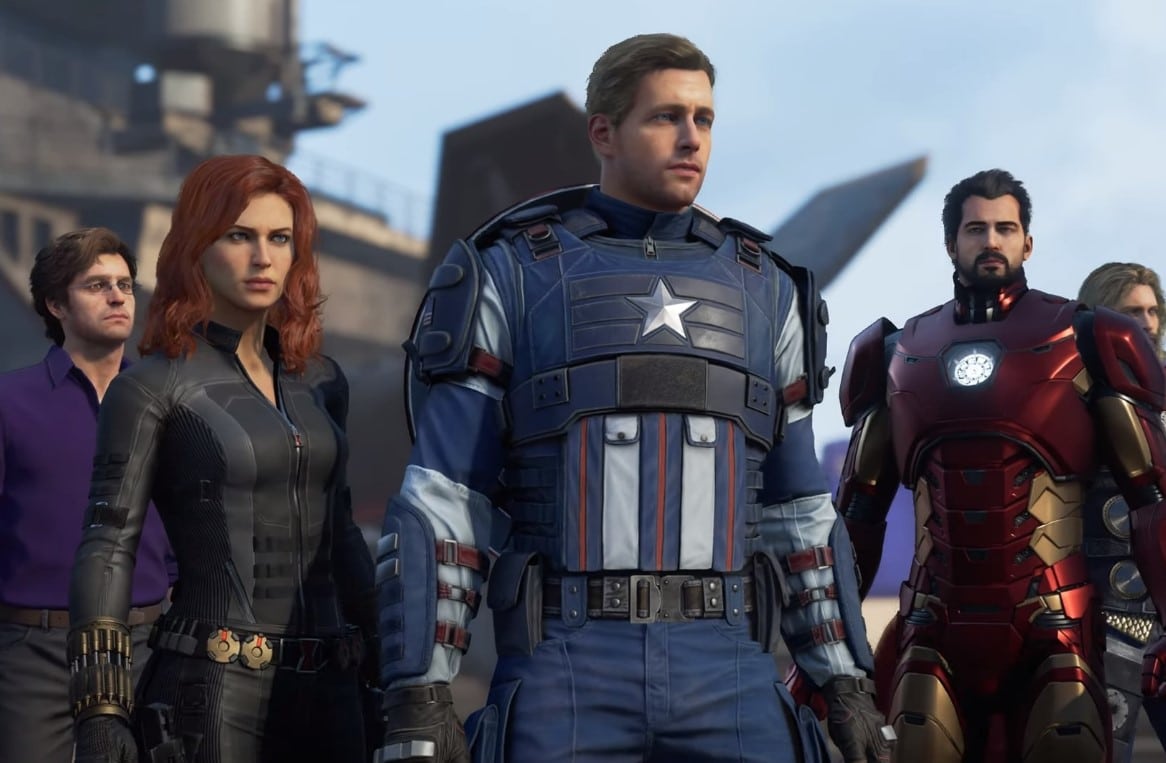 What happened with Marvel's Avengers?
According to Miller Ross of exputer, the studio behind the game, Crystal Dynamics, is going to stop development on Marvel's Avengers and instead will focus on the recently announced new Tomb Raider game from Amazon.
According to the report, initially, Crystal Dynamics was going to end support on the game toward the latter half of 2023, but back in November of last year saw a controversy surrounding the lead developer where Brian Waggoner was let go because of unearthed racist tweets, which he apologized for.
So since the lead developer has been canceled, the Marvel's Avengers game has been fast-tracked to be canceled, which doesn't at all come as a surprise as the game wasn't any good from the start.
There were plans at one time to bring in She-Hulk and Captain Marvel, but it seems that isn't happening (or if it does, it will just be reskinned versions of other characters).
It's claimed the big announcement from Crystal Dynamics about stopping development could come as early as next week and that the game could still be sold until September and that efforts are underway to make the game be playable for existing owners as long as possible (how long?).
A final update is also said to be underway which will bring the entire roster's mobility in line with all the characters.
Worth a mention is that Marvel's Avengers marks another failure for the Kamala Khan Ms. Marvel character as the comic books don't sell and the Disney Plus series is the least-watched Marvel show on the streaming service. The character can next be seen in The Marvels out July 28, 2023 starring Brie Larson.