Marvel will be more woke than ever as MCU producer Victoria Alonso talks about the future of the Marvel Cinematic Universe while promoting the release of Black Widow.
Almost two years ago I wrote how diversity will destroy the MCU, and now Alonso says they are going full steam ahead, but what is rather hilarious, is that she claims it has nothing to do with Hollywood's woke agenda of promoting political correctness (via Variety):
"It takes time, we have so many stories that we can tell. We will empower those that are. We're not changing anything. We're just showing the world who these people are, who these characters are…There's a lot that we have coming up that I think will be representative of the world of today. We're not going to nail it in the first movie or the second movie or third movie, or the first show or second show, but we will do our best to consistently try to represent."
Alonso's comments are in regards to their plans for more LGBTQ representation coming in the MCU and follow Marvel and Disney revealing Lok is gender fluid and bisexual:
"I have to be honest with you, it's not a big deal. It is what it is when it suits the character. We're not going to do it because it's politically correct or incorrect. It is what it is."
What is also hilarious is that Alonso claims all these characters in the MCU are following the comics, which is a laughable statement because the recent changes came to the comics with the failed Marvel NOW! comics politically correct brand that happened only within the last few years, which of course was most likely done to sync the comics up with the movies, so just as we see Alonso is stating, execs can point to the comics and say "see the character has been that way in the comics all along," when that is not the case:
"Don't forget, we follow our comics. We try to follow them quite to the tee. So in the comics this is who he was."
As Bounding Into Comics states, and I have to agree, Victoria Alonso is straight-up lying to the MCU zombie audience who doesn't read comics and never will.
Kevin Feige has even said changing the characters in the upcoming Eternals movie was a top priority:
"Well, the notion of switching up the genders, sexualities and ethnicities of the characters from the comics, was baked in initially — that was part of what Nate Moore was really advocating for in moving Eternals to the top of the list for us to start working on."
So Feige is stating they mainly chose Eternals because it's woke – where they change existing characters and don't create new ones – and not because it's such a great story.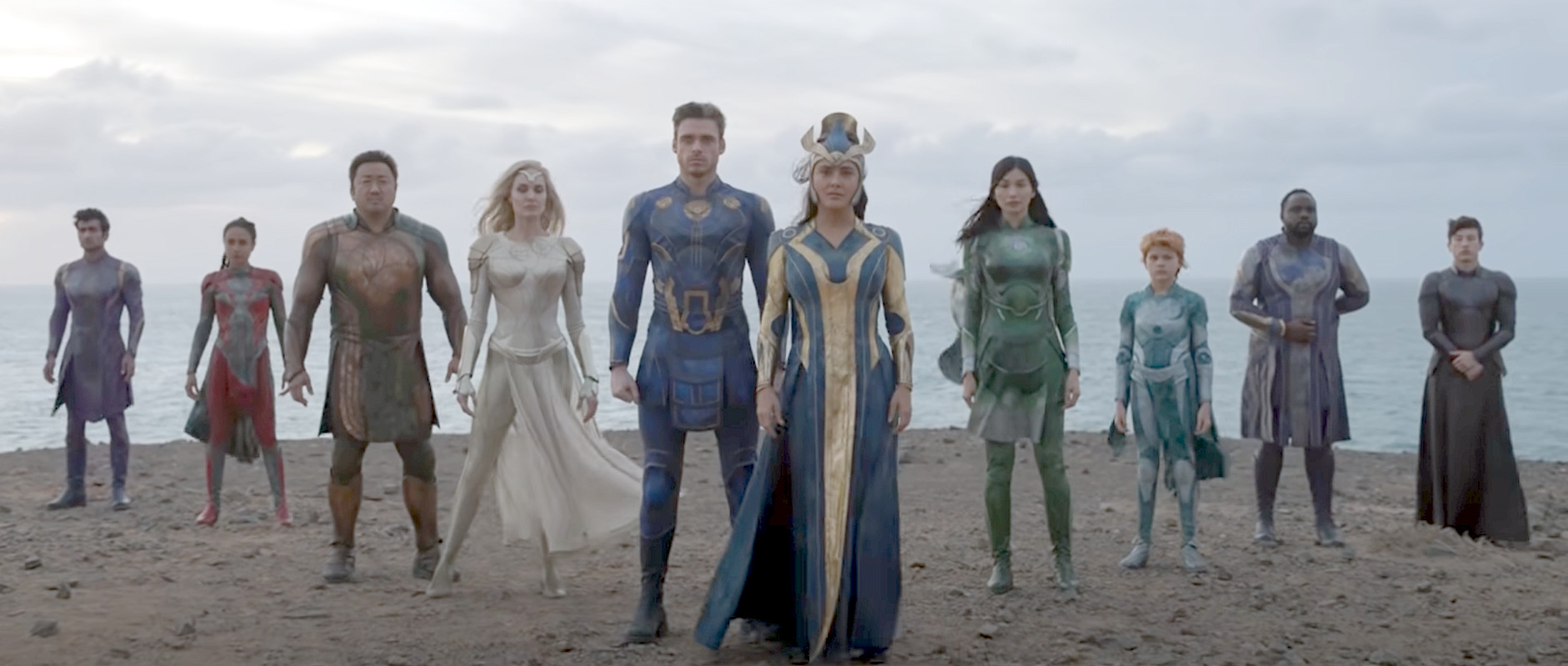 Marvel's top priority is woke content over quality content
Regarding diversity destroying the MCU and Hollywood's woke agenda, it's an agenda that promotes female characters, LGBTQ characters, and POC characters at the expense of original characters and quality content and story (like Eternals). Examples of this agenda include Disney Star Wars, Captain Marvel, Doctor Who, Terminator, etc.
Back in 2005/6 also saw Marvel Comics replace one of my favorite characters, Wendell Vaughn Quasar, with a female lesbian alien clone character that was a big failure and led to the creation of this very site where I helped promote the Marvel Cosmic brand and comics which included Guardians of the Galaxy and Nova and the return of Wendell Vaughn as Quasar. However, while Marvel was more open to the fans' wants and desires back then – the fans who purchase their products – unfortunately, that hasn't been the case for years as the PC agenda continues to destroy existing pop culture.