A big rumor has hit the net that in the wake of AT&T firing Dan DiDio, that Marvel and Kevin Feige may take over DC Comics.
It's claimed that AT&T wasn't happy at all with Dan DiDio's latest attempt at rebooting DC Comics with the upcoming "5G" event, aka the "fifth generation" reboot of DC, which would have seen classic characters replaced with a "contemporary" take on the characters.
It's said that Dan DiDio butted heads with Batman writer Scott Snyder over the 5G reboot, as Snyder didn't want his comics involved with the event, which caused problems at DC.
So Friday saw DiDio called into the AT&T/Warner Bros. offices where he was fired and let go from DC Comics, which saw DiDio exit the grounds immediately.
It's claimed that AT&T doesn't want to do the 5G reboot as they have too much as stake with the classic characters involved with the movies and television shows and the various merchandise products (divisions which do make money, as DC Comics sales have been rather poor).
It's said AT&T is considering using Hollywood movie and TV writers on the DC comics – writers who already have a proven track record – instead of comic book writers. An example would be James Gunn writing a comic (directing The Suicide Squad), Greg Berlanti returning to write for comics (Arrowverse writer, producer) or now since J.J. Abrams is with WarnerMedia, Abrams could write comics, such as how Abrams recently wrote Spider-Man with his son for Marvel that was a big success.
So having the new 5G comic book characters (such as a black Batman) wouldn't fit with a Robert Pattinson Batman on the big screen and all the marketing and promotion involved, toys, etc. (I'll also add that Marvel Comics tried a similar approach with their "Marvel Now" event that saw classic characters replaced which failed miserably.)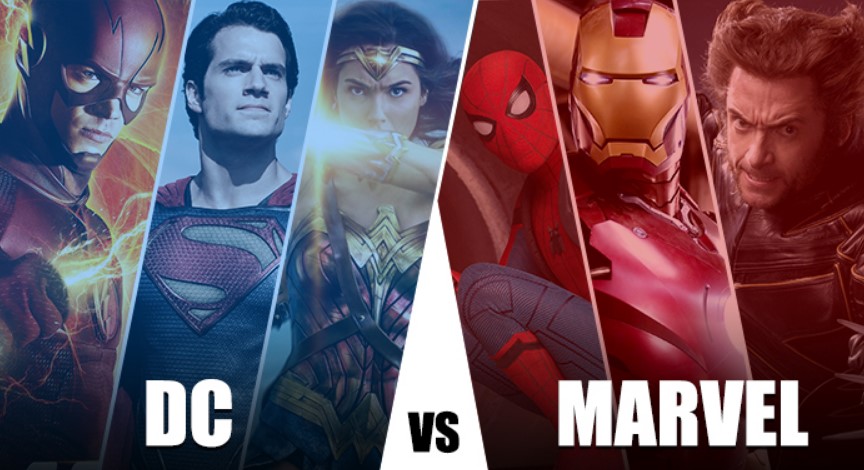 AT&T considering licensing DC Comics to Marvel
It is claimed that what AT&T is also contemplating, is getting out of the publishing side of things altogether and farming DC Comics out, possibly to Marvel (note: Ethan Van Sciver said AT&T will close down DC Comics if 5G fails). It's said AT&T doesn't want to sell DC Comics because they see the value in the various intellectual properties (i.e. Batman, Superman, Wonder Woman).
The Lords of the Long Box YouTube channel does note that the rumor of Marvel taking over DC Comics might be just something thrown out there by AT&T and Warners in order to see the fan reaction, but at the same time notes that instead of having no DC comics published, wouldn't it be better to have Marvel take over and publish the DC comics and characters?
The YouTubers even go so far and state that as part of the deal, it could mean that Kevin Feige (who recently became in charge of Marvel publishing) may develop some of the DC characters into movies, or even bring some of the characters into the MCU, such as through the Multiverse.
While this all might sound like a stretch, Disney and Sony have come to a deal over using Spider-Man in the MCU, so why not AT&T licensing out their DC characters, especially if AT&T has no interest in publishing?
Interestingly enough, just this December saw Geoff Johns tease a DC and Marvel crossover in the last issue of Doomsday Clock. Perhaps Johns' "Doomsday Clock" was also counting down to the doom of DC?