Despite having a slew of upcoming content, Kevin Feige and Marvel Studios are said to be sitting out of the upcoming Comic-Con At Home virtual convention.
Marvel.com recently released the Marvel schedule for the Comic-Con, which didn't include anything from Marvel Studios, and now Deadline offers a further update.
"We hear Marvel is sitting on the sidelines," the site reports.
No specific reason has been given why Marvel Studios and Kevin Feige have chosen not to promote anything at the virtual con which runs online at the end of July.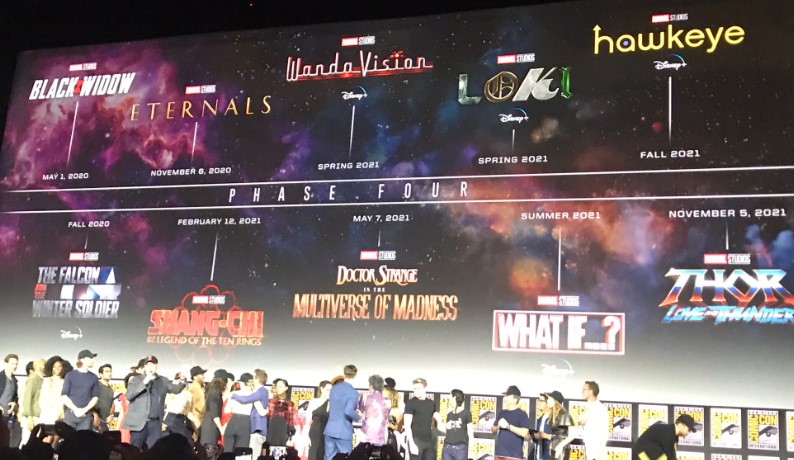 Maybe Marvel Studios will hold its own virtual con?
Feige could have promoted the upcoming Black Widow movie, which seems to be in desperate need of promotion.
The Falcon and the Winter Soldier series is supposed to premiere on Disney Plus next month, and Feige could have given an update on its filming progress, which has been shut down due to the coronavirus.
Likewise, WandaVision and Loki are also coming to Disney Plus, but for whatever reason, Feige isn't promoting them.
Eternals and Shang-Chi are also in the pipeline and have started filming, so Feige could have shown off snippets of footage if he wanted.
As I previously said, perhaps Marvel Studios will hold its own virtual convention similar to what Warner Bros. is doing with the DC FanDome virtual convention next month.
Deadline also notes DC will be skipping out on the Comic-Con At Home as well: "Warner Bros.' feature side of DC will hold their goods for their own virtual fan confab in August."
Comic-Con At Homes takes place on the Comic-Con YouTube Page from Wednesday, July 22 running through Sunday, July 26.