A short description for a new Black Widow trailer offers the footage is rather weak as it's basically nothing new.
While two new trailers have reportedly been classified and are set to be released, it's claimed that one of the Black Widow trailers has been screened in Canada.
A Twitter user offered up details mentioning the new Black Widow trailer didn't feature a lot of new footage.
"Saw the trailer on Saturday. Went to the theatre and noticed there was new footage, and it had the (delayed) release date. Not a lot of new footage. Some new Red Guardian fight scenes, some footage fleshing out them as a 'family,'" tweeted the Twitter user.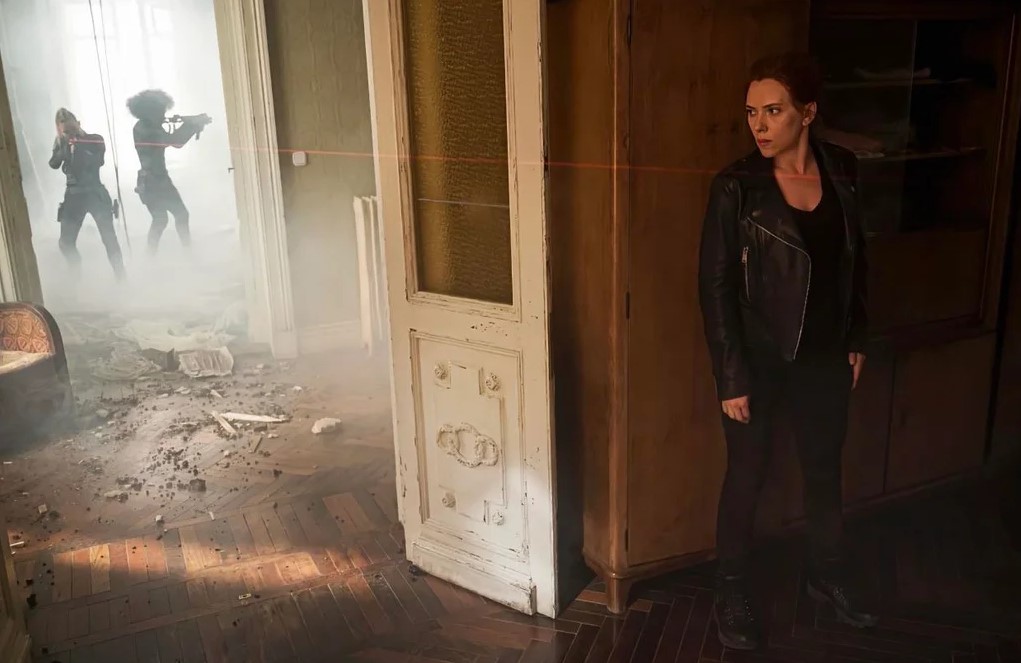 Black Widow getting released in November
Ever since the coronavirus shut down movie theaters and production, it seems as if Disney and Marvel Studios have basically gone silent regarding any news or promotion for their upcoming flicks.
While AT&T, WarnerMedia and DC are grabbing all the headlines as of late and recently announced their big DC FanDome virtual convention, not much has come from Kevin Feige and Marvel Studios.
It's possible Marvel could announce plans for the upcoming virtual San Diego Comic-Con as plans for the online event start to be announced this Thursday.
Black Widow is due out Nov. 6, so there is still a lot of time for Marvel to promote the movie.
It will be interesting to see what movie theaters are like by the time Black Widow opens in theaters as a lot of theaters are still closed and there apparently will be lots of rules such as having to wear masks and such.
Black Widow is directed by Cate Shortland and stars Scarlett Johansson, Florence Pugh, David Harbour, O-T Fagbenle, and Rachel Weisz.
Synopsis: After seven appearances spanning a decade in the Marvel Cinematic Universe, Natasha Romanoff, aka, Black Widow, takes the lead in an adventure unlike any other she's known before. When a dangerous conspiracy reveals connections to her forgotten past, Black Widow embarks on an incredible journey across the globe, all the while being by the deadly Taskmaster, an assassin hellbent on destroying the Black Widow.