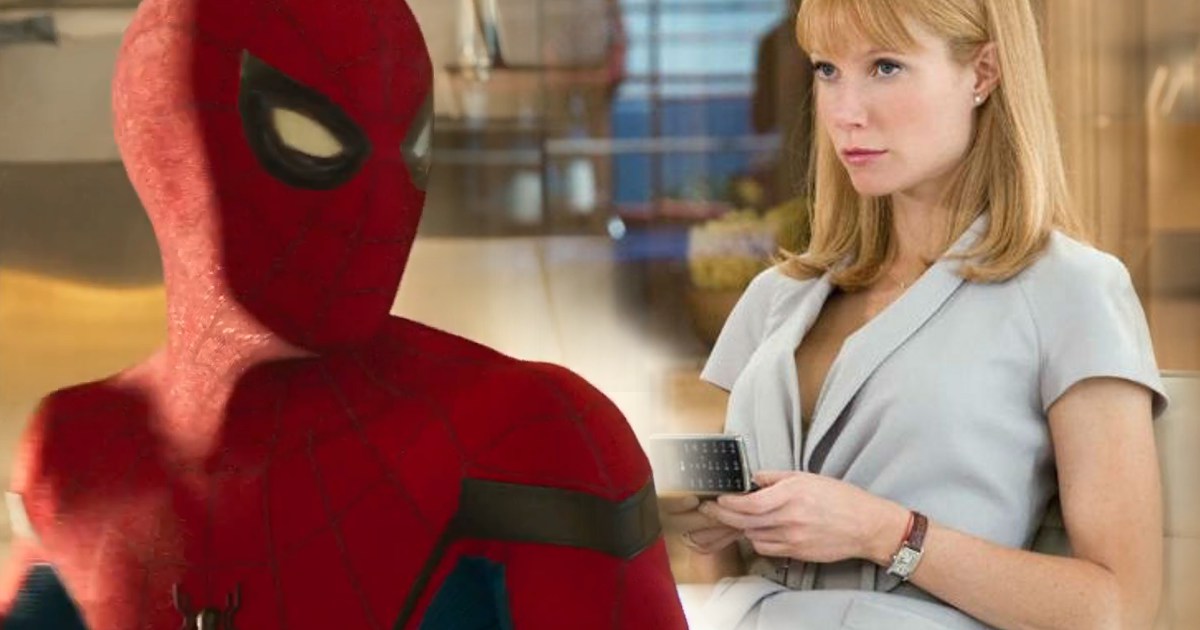 Earlier saw the former chief of Sony Pictures, and now producer on Spider-Man: Homecoming, Amy Pascal, state she thinks Sony and Marvel won't do another Spider-Man movie following the sequel to Homecoming.
Now a separate report is hinting the relationship between Sony and Marvel may be on the rocks.
In Lainey Gossip's report stating Gwyneth Paltrow will be reprising as Pepper Potts in Spider-Man: Homecoming, it's said that Sony footed the bill to get Gwyneth Paltrow in the movie–and not Marvel.
It's suggested that a reason Gwyneth Paltrow didn't return in Captain America: Civil War is because Marvel was too cheap to pay her, but Sony is paying Paltrow for Spider-Man: Homecoming, and they're not too happy about it or the financial situation surrounding the movie.
Things said in the article about the possible disconnect between the two studios include:
"Which brings us to the uneasy alliance of Marvel and Sony…"

"But on the production side, there have been some hiccups."

"Marvel has a reputation for being cheap…"

"Well, Marvel isn't the footing the bill for [Gwyneth Paltrow] in Homecoming… don't think Sony hasn't noticed they're the ones on the hook for Goop's day rate."

"And that has been a problem for Sony, who has been a bit snippy about the cash flow on Homecoming."

" There's been some sticker-shock about the price tag on a Marvel movie…"

"…with Sony announcing plans for a Spider-Man universe separate from the Marvel Cinematic Universe, I do wonder if this marriage might already be over."
It should be noted the article doesn't say it's all bad as it's mentioned Spider-Man: Homecoming is not expected to be a mess (like the past Sony Amazing Spider-Man films), and also when it comes down to it, Marvel does make sure they spend in order to get the movie to look right and for marketing.
Regarding the mention of Sony creating a Marvel Universe separate from Marvel Studios, Sony recently announced plans for a Venom movie and plans for a Black Cat and Silver Sable movie (again, not connected to the MCU).
"Spider-Man: Homecoming" has a July 7, 2017 release directed by Jon Watts starring Tom Holland, Zendaya, Michael Keaton, Donald Glover, Jacob Batalon, Laura Harrier, Tony Revolori, Tyne Daly, Bokeem Woodbine, with Marisa Tomei, and Robert Downey Jr.
Synopsis:
A young Peter Parker/Spider-Man (Tom Holland), who made his sensational debut in Captain America: Civil War, begins to navigate his newfound identity as the web-slinging super hero in Spider-Man: Homecoming. Thrilled by his experience with the Avengers, Peter returns home, where he lives with his Aunt May (Marisa Tomei), under the watchful eye of his new mentor Tony Stark (Robert Downey, Jr.). Peter tries to fall back into his normal daily routine – distracted by thoughts of proving himself to be more than just your friendly neighborhood Spider-Man – but when the Vulture (Michael Keaton) emerges as a new villain, everything that Peter holds most important will be threatened.