It's claimed that a new Marvel Daredevil project starring Charlie Cox is currently in the works, which follows the character rights returning to Disney from Netflix and that Spider-Man: No Way Home cameo.
KC Walsh, in a deleted tweet, is stating the new Daredevil project (likely a series, I am guessing) will go into production next year.
"F-ck it, I was told 2023 for a production start, I'm sure I'll get in trouble for this because the mouse knows I was hunting this show down," states the deleted tweet (via Reddit).
Further evidence that a new Daredevil project is in the works at Marvel is pointed out by Murphy's Multiverse as the site spotted a new company formed by Marvel which hints at Daredevil as it is named "Blind Faith Productions LLC," which likely could have been set up ahead of the new series.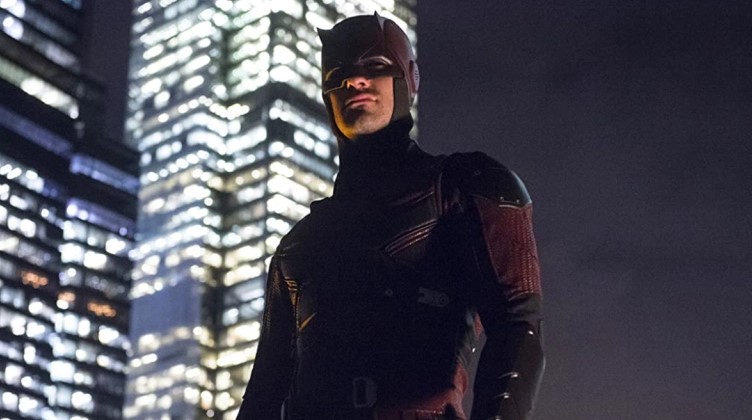 Daredevil born again at Marvel?
Charlie Cox also may be teasing a return to the Man Without Fear as Cox recently attended the Middle East Film and Comic Con 2022 in Abu Dhabi and happened to name drop "born again," which is the 1986 comic book story arc by Frank Miller.
Charlie Cox says it doesn't make sense to pick up where they left off with #Daredevil S3 "In keeping with a lot of things in the MCU … It's a good moment to have a few years [pass] … it's reimagined. It's slightly different … It's 'born again'"

"It's like an homage … the sky's the limit. Let's see"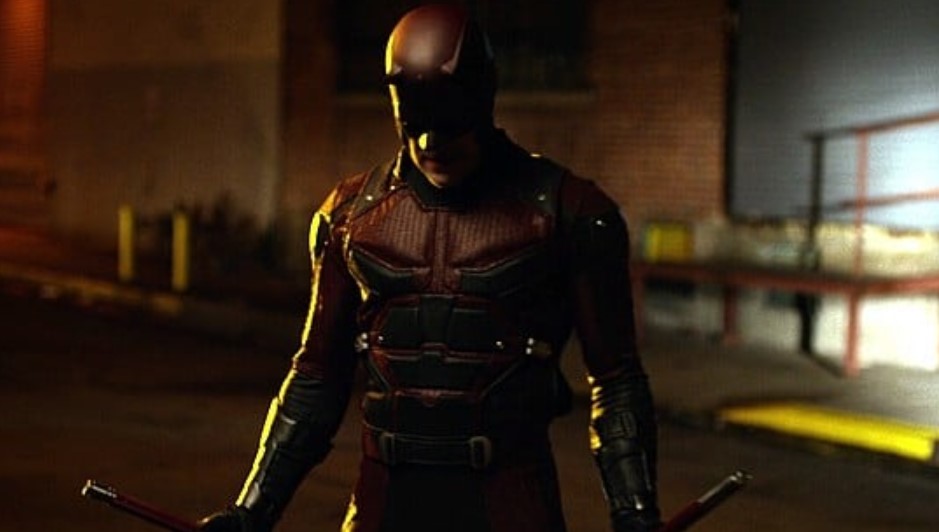 Would a PG-13 Daredevil work?
Charlie Cox also recently talked about whether or not a PG-13 Daredevil could work in the MCU, as his Netflix show was more mature than the Marvel Cinematic Universe, which follows Jon Bernthal doubting Punisher could work in the MCU.
"I wouldn't put it past the folks at Marvel to be able to accomplish that," Cox told CB.com about a PG-13 version of Dareevil. "I'm such a fan of everything they've done so far, I wouldn't underestimate them at all. So if they wanted to make a more PG version of Daredevil, I back them to find a way to do where it feels totally in keeping with everything we've done [on the show]. And maybe there's a little less blood, maybe there's a little whatever, but I back them to do it."
Cox did go on to state that the comic book storylines about Daredevil that are the most "exciting, readable and relatable" to him are the ones in which the character "lives in a darker space."
"It absolutely can work, but I guess what you can't deny is Daredevil is never going to work as well in a PG world as Spider-Man does," Cox said. "Do you know what I mean? That's the point. I think that the age of the character, the Christian guilt, his history with women and stuff, it's like it's a little bit more mature, it has to be."
Worth a mention is that the upcoming release of Moon Knight happens to be on the mature side, so maybe Disney Plus is going to make room for more mature Marvel projects and shows, as Kevin Feige described Moon Knight as "brutal."
Rumors have also offered Charlie Cox will be appearing in the upcoming Disney Plus She-Hulk series, and if and when Daredevil does make his MCU debut, it looks like he will be sporting a brand new costume.