You've seen The Avengers get reimagined as 90s actors, now check out Marvel and DC mashing with The Mandalorian in wild AI Art.
Someone came up with the idea to have a superhero Star Wars crossover where the Marvel and DC characters are suited up in Beskar Mandalorian armor.
Check out the images below of The Mandalorian versions of Marvel and DC's Superman, Batman, Captain America, Iron Man, Spider-Man, Hulk, and Black Panther.
My favorites are Superman and Captain America.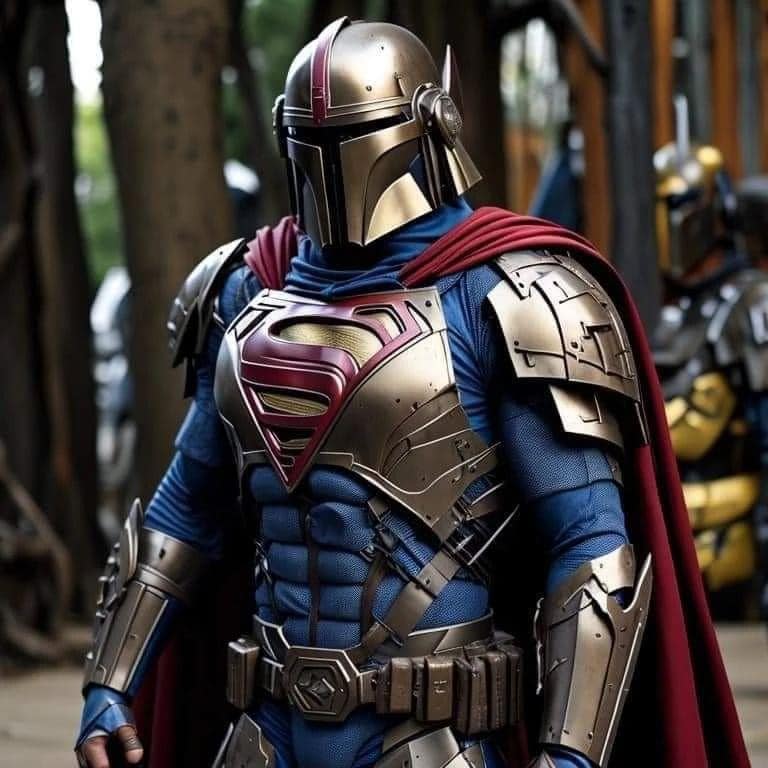 How is the AI art created?
Well, I'm no expert and the below art looks really good but over on Discord, you can use the AI Midjourney bot to create whatever art you can think of.
The fastest way is to join one of the "newcomer" rooms and use the "/imagine" prompt (no quotations) and describe the art you want which is created using artificial intelligence.
For example, to get a similar look as below, type in "/imagine: Batman with Boba Fett armor" which will give you a pretty basic version but still pretty cool. You can then get different versions of the four images created or upscale and download them. Similar with the other characters, use something like "/imagine: Superman as The Mandalorian."
I think if you want more detailed images like the below, you need to provide the Midjourney bot reference images and use the "blend" feature that can be enabled in the Midjourney settings along with a prompt describing what you want, which is what I had someone whip up to create AI art of Steven Yeun as Marvel's The Sentry. The bot can read the images via a url or via uploading them.
Just think, the AI art looks out of this world, what is going to happen when AI video catches up? You'll be able to create your own movies and such, and I even believe, they already have AI "voices" and even AI "actors" available to create. That's also a hot topic currently in Hollywood and something the Writers Guild is on strike about.
AI art of Marvel and DC characters with The Mandalorian from Star Wars: