The Loki series logo for the upcoming Disney Plus series starring Tom Hiddleston stands revealed as an image surfaces from Disney's Investor meeting from back in April which reveals the setting of the show.
The Loki logo is featured along with Marvel Studios president Kevin Feige where Loki can be seen in the background in the year 1975, as Jaws can be seen playing at the theater.
While not confirmed by Marvel, it has been said the show follows Tom Hiddleston as Loki, the trickster and shapeshifter, as he pops up throughout human history as an unlikely influencer on historical events, which the image below fits with.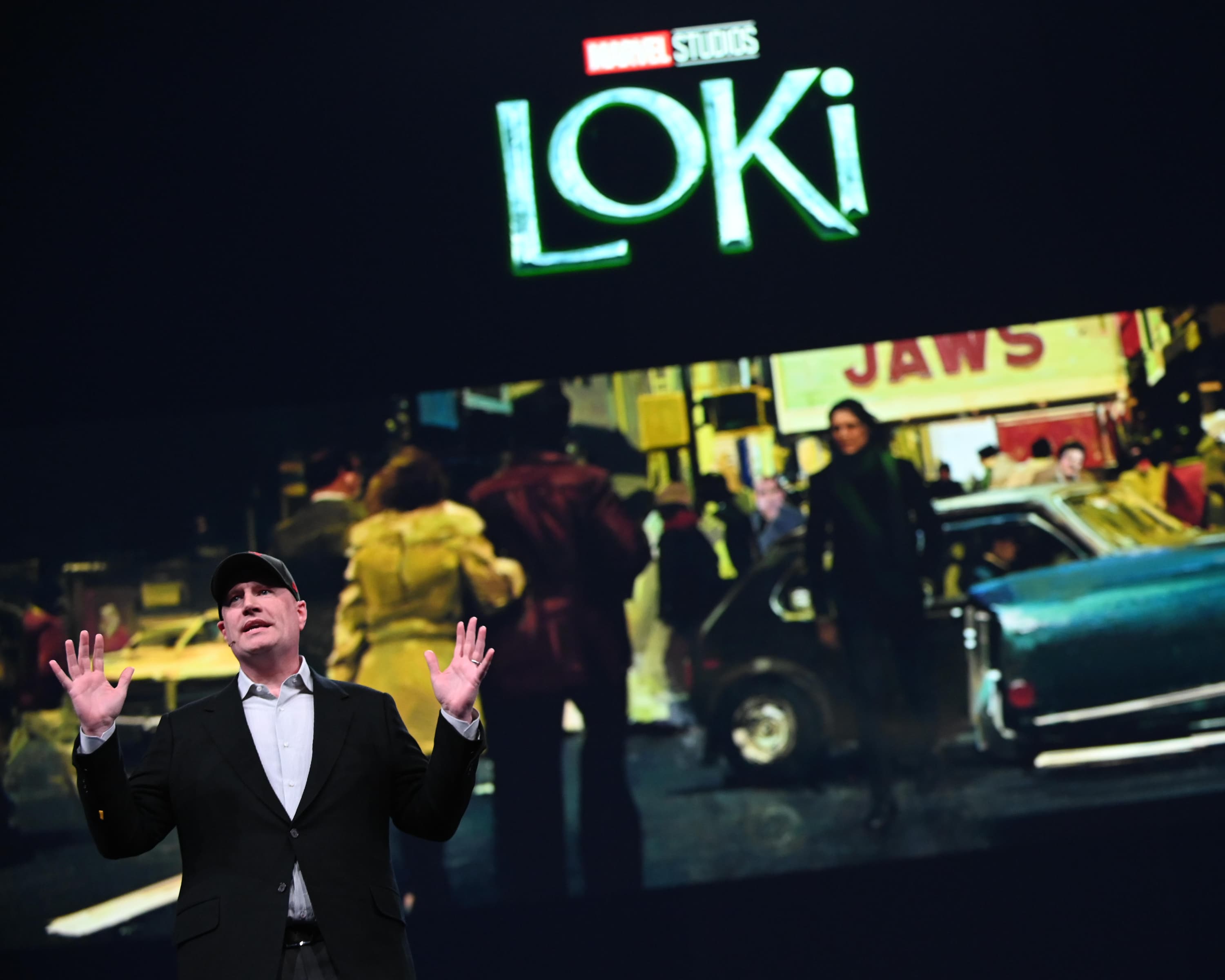 Loki Disney Plus logo reveals 1975 setting
It's further thought the version of Loki used in the Disney Plus streaming service is the same character that escaped in The Avengers: Endgame along with the Tesseract, as Thanos killed the brother of Thor in Infinity War; so this would be a past version of the character.
Additional rumored details include the series may feature Captain America played by a new actor, as director Anthony Russo recently said, "We're dealing with this idea of multiverses and branched realities, so there are many realities."
Other rumors also have it that the series may feature Loki as a female, a teenager, and even possibly an LGBT character.
Kevin Feige also recently confirmed the Loki series and the other Marvel Studios Disney Plus shows will connect to the MCU, unlike the Netflix shows.
Disney Plus launches November 12.