Kevin Smith is certainly feeling the heat as fans are blasting his new He-Man series for being woke, which follows the trailer release.
Smith responded on Twitter, but the showrunner behind the series deflects and attempts to blame the fans and accuses them of calling it woke because the show empowers women, but that is not what the wokeness is about, it's when female and POC characters are empowered AT THE EXPENSE of the original characters.
If by "woke" folks mean the female characters have agency, then Revelation is exactly as woke as the cartoon to which our series is a spiritual sequel: because Teela & Evil-Lyn were in every ep, fighting alongside He-Man & Skeletor. And Sorceress is more powerful than all of 'em. https://t.co/owBQZYr172

— KevinSmith (@ThatKevinSmith) June 12, 2021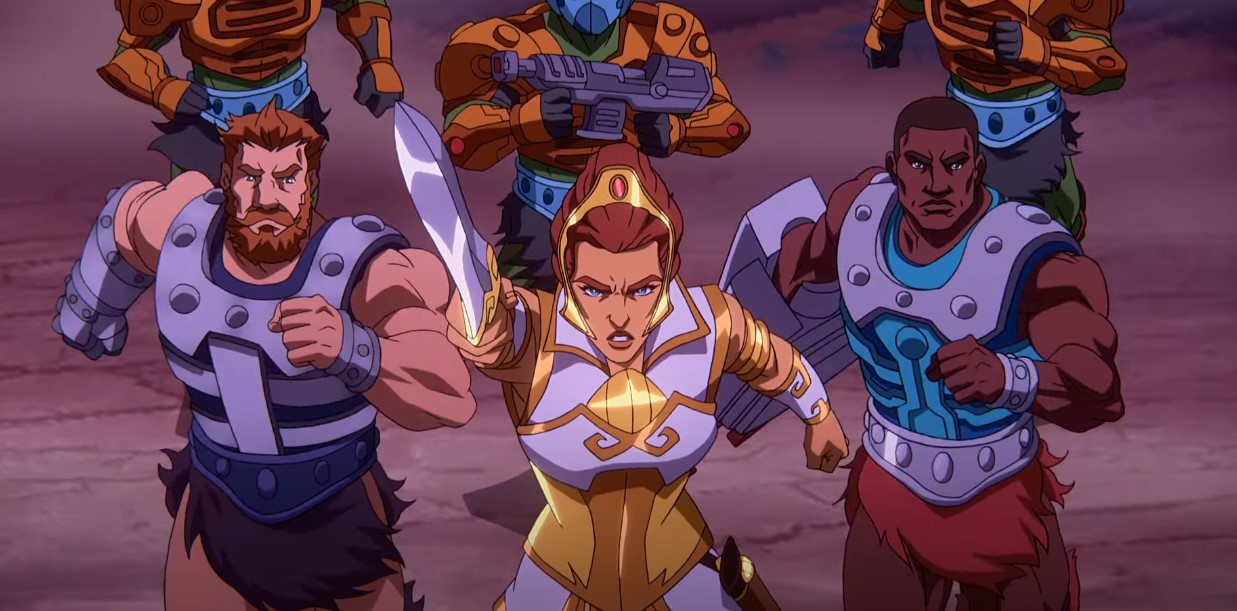 He-Man replaced by Teela
So in the case of this He-Man series, official descriptions for the show (see below) reveal that He-Man loses to Skeletor and it's all about Teela saving the day, so we see that Teela replaces He-Man.
This isn't something new and has been an agenda pushed by Hollywood for years, as seen with Disney Star Wars, Doctor Who, Ghostbusters, Birds of Prey, Terminator, on and on.
Hollywood sacrifices quality content for political correctness.
Worth a mention is that all the attempts at replacing characters with woke ones have failed — certainly, Mattel, Netflix, and Smith are now worried is going to happen with He-Man due to the huge amount of backlash.
To boot, it appears as if Kevin Smith is pulling a bait and switch, as he previously shot down rumors about the show being about Teela and said it was all about He-Man, but again, the plot for the series says the exact opposite. It's also become known that Smith is not a fan of He-Man while he pretends to be.
Masters of the Universe: Revelation description:
"The war for Eternia culminates in Masters of the Universe: Revelation, an innovative and action-packed animated series that picks up where the iconic characters left off decades ago. After a cataclysmic battle between He-Man and Skeletor, Eternia is fractured and the Guardians of Grayskull are scattered. And after decades of secrets tore them apart, it's up to Teela to reunite the broken band of heroes, and solve the mystery of the missing Sword of Power in a race against time to restore Eternia and prevent the end of the universe."
Update: Smith responds to the synopsis:
We can't release a synopsis for Part 2 without spoiling Part 1. So any synopsis out there now would only be for Part 1. But our sprawling storyline is so full of twists & turns, I've yet to read an online theory about Revelation that's ever come close to guessing the actual plot. https://t.co/W4AyfrfQrF

— KevinSmith (@ThatKevinSmith) June 12, 2021
Update #2: Smith also responded to a fan as follows:
JT, if you are, indeed, an actual lifelong fan of @MastersOfficial, then you are going to LOVE our Revelation show – a tale so deeply entrenched in the lore of the "property" that we finish storylines from the @Mattel mini-comics AND the cartoons, playing DEEP cuts for old fans! https://t.co/n22ksFYrdn

— KevinSmith (@ThatKevinSmith) June 13, 2021
Smith also revealed the inspirations behind the show.