Kevin Smith is apparently a big fraud when it comes to He-Man and has been caught in a big fat lie as a tweet unearthed from 2013 reveals Smith stating he is not a fan of He-Man.
In addition, it appears as if either Kevin Smith, Netflix, or both have been lying to fans about the show's plot.
"I wasn't a He-Man fan…" the tweet states, which is the direct opposite of how the Netflix show has been promoted in the media and what Smith has said himself.
Update: Kevin Smith has responded to claims his He-Man is woke.
Update #2: Video from Smith's Comic Book Men series reveals Smith stating, "I have no love for He-Man, either…"
Kevin Smith not a He-Man fan tweet: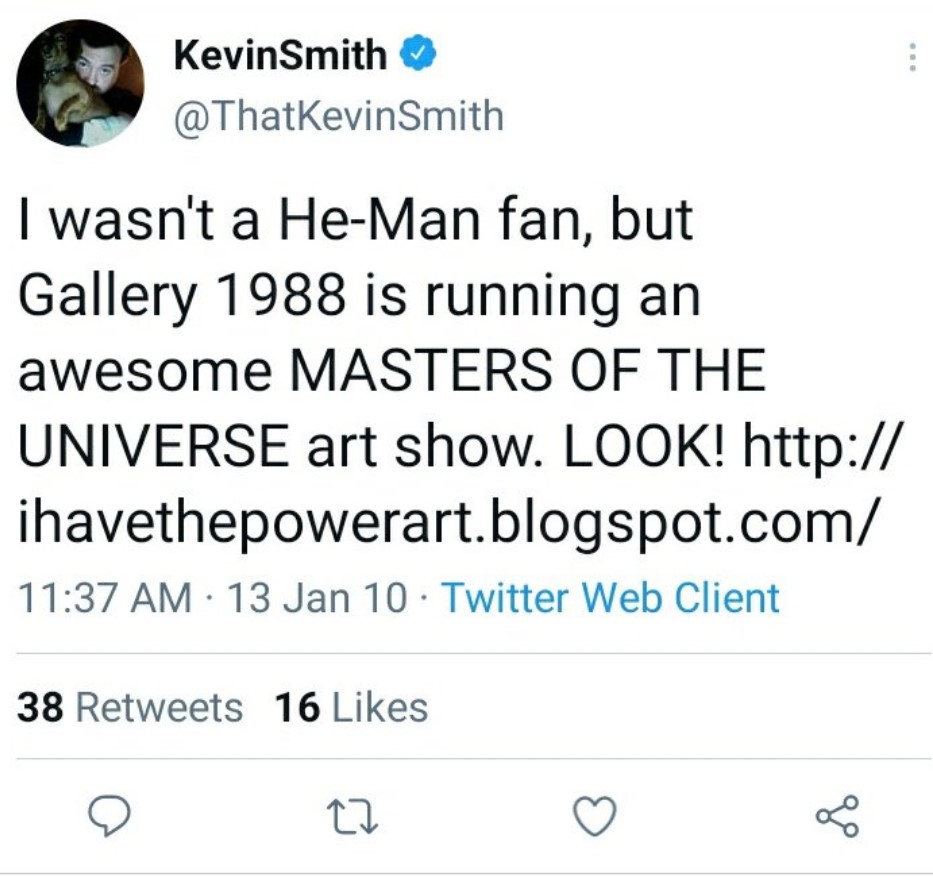 Kevin Smith described as a He-Man superfan:
In EW.com's exclusive first look article, Smith is described as a "He-Man superfan":
"Everything I've ever worked on in like 27 years, this is easily in the top five of my favorite, most satisfying projects," says Smith, a He-Man superfan who showruns Revelation and executive produces with Mattel Television's Frederic Soulie, Adam Bonnett, Christopher Keenan, and Rob David. "When I die, they'll be like, 'He made Clerks, remember?' 'Cause that's the most memorable thing I think I've ever done. I think this has a running shot at being like, 'He made Clerks and that one cartoon that one time.'"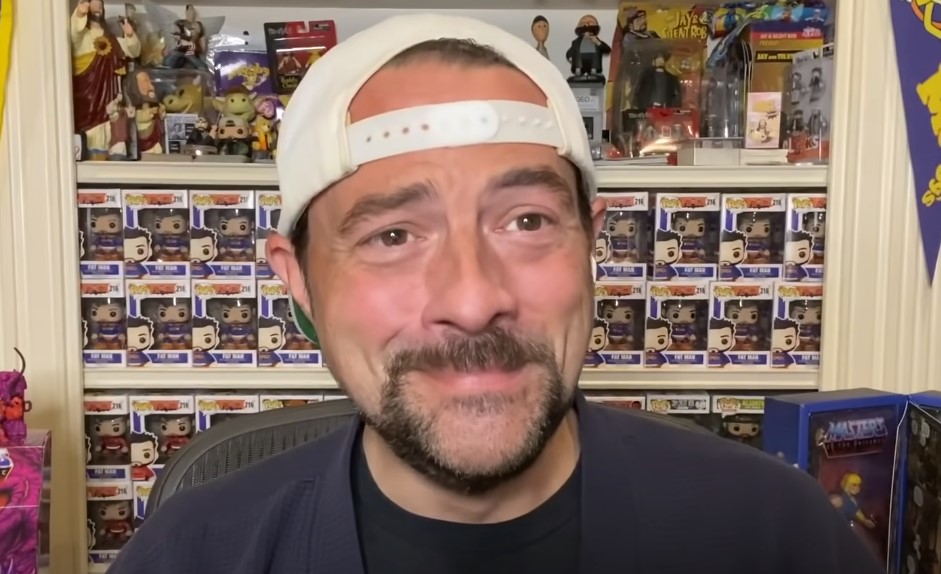 Kevin Smith filled with He-Man tears of joy
In addition, video on Kevin Smith's YouTube channel shows the actor/writer/director filled with what appears to be tears of joy surrounding the series as the score is revealed:
"Like, I can't wait!" Smith says as he claps. "By the Power of Grayskull! Man that is fantastic!"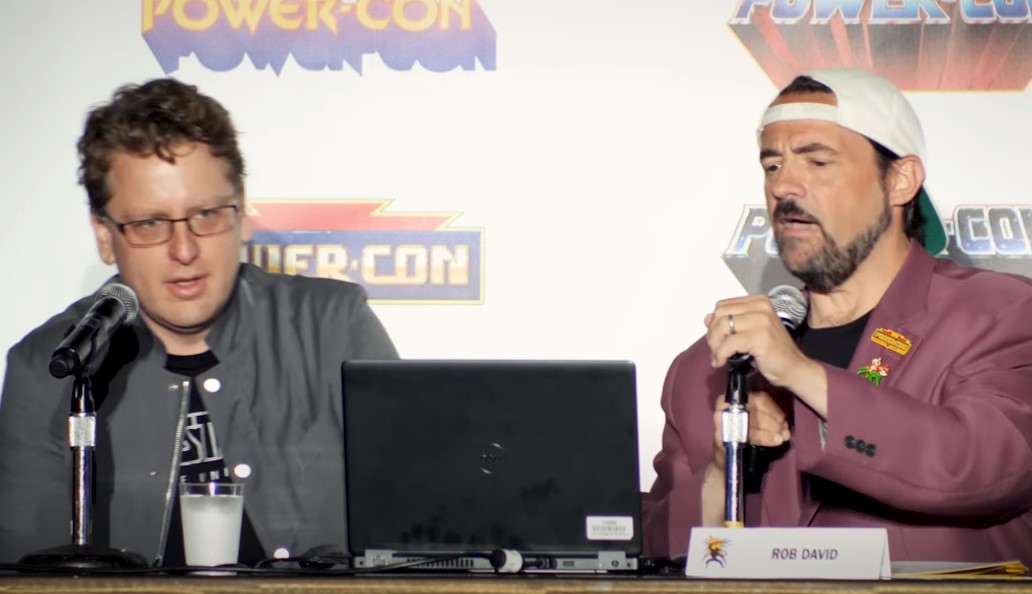 Smith loves MOTU? Mattel wants to replace He-Man?
Back in 2019 at the Power Con when the Masters of the Universe series was announced, Smith also compared his love of Masters of the Universe to his love of DC and Marvel:
"I am a big genre fan. I'm a big obviously DC, Marvel universe fan. But the MOTU universe as well, Masters of the Universe, is right along side with it."
However, Smith actually says he didn't collect any of the He-Man figures, as he was fourteen at the time, but claims he watched his friends and was fully into it:
"Unfortuntealy it came right after I stopped collecting toys, and when I say stopped collecting toys, it was my mother who told me 'Your're fourteen, no more toys,' so I watched my friends buy the toys but I was fully engaged with the cartoon because I was an after school kid. So I'm well versed in the lore…"
Smith actually says Mattel's Rob David, an executive producer on the series, is the big He-Man fan, but look what David actually says about his ideas for "progressing" the characters in a series published by DC Comics:
"What if there was no Adam what would He-Man be then? What if Skeletor got the power? What is the destiny of Teela?"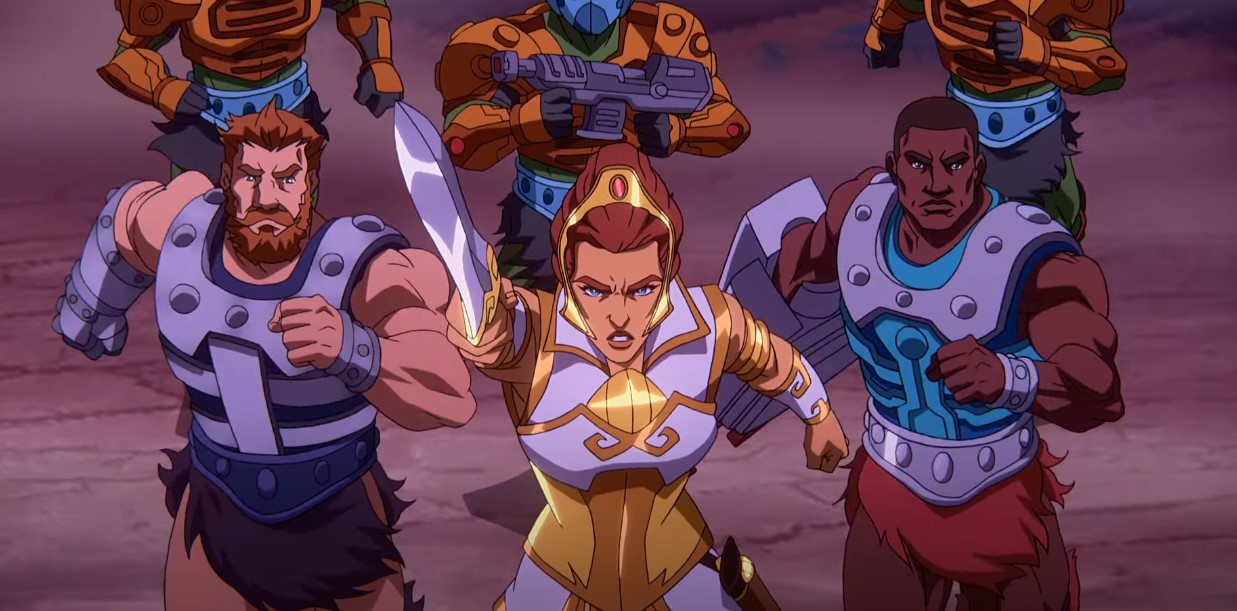 Netflix synopsis opposite of what Kevin Smith claims
Recall that following the announcement, a rumor offered that Teela would take over He-Man hero duties, which Smith refuted in a tweet:
As showrunner, I really could've used these story suggestions *before* we locked the scripts. However, no – He-Man does no stepping aside and Teela has no girlfriend in our show. The storyline is pretty dark and way metal. Before REVELATION we were calling it END OF THE UNIVERSE.
Smith also tweeted:
"I've read every @MastersOfficial script for our shows (plus wrote a few) and viewed 4 amazing animatics. While Teela is as present as she's always been in the MotU adventures and she plays a big role, our series is LITERALLY all about He-Man.
However, along with the new trailer, Netflix has released a new plot synopsis which states the exact opposite of Smith's claims:
"The war for Eternia culminates in Masters of the Universe: Revelation, an innovative and action-packed animated series that picks up where the iconic characters left off decades ago. After a cataclysmic battle between He-Man and Skeletor, Eternia is fractured and the Guardians of Grayskull are scattered. And after decades of secrets tore them apart, it's up to Teela to reunite the broken band of heroes, and solve the mystery of the missing Sword of Power in a race against time to restore Eternia and prevent the end of the universe."
Certainly, as showrunner on the series, Kevin Smith would know the plot of the series.
The synopsis also confirms the previous big spoiler reveal and what it means for the show — in that something happens to He-Man, and Teela will take over (most likely in Part Two of the series).
As I have previously stated, this is just another example of Hollywood injecting its politically correct agenda at the expense of quality content and entertainment. Did anyone really think Hollywood would promote a white male – let alone blond – character in the positive?
Unlike Smith, I happen to be a big He-Man fan and even had a letter printed in the official He-Man magazine back when I was nine years old.
Thanks, Kevin.
(h/t on Twitter: Steve Wayne Art, DataRacer, Clownfish TV)