Netflix has released a teaser trailer for the upcoming Masters of the Universe: Revelation animated series from Kevin Smith.
The trailer features the song "Holding Out For A Hero" by Bonnie Tyler.
"From Executive Producer Kevin Smith, comes an epic story that picks up where the 80's series left off and brings the power of Grayskull back to the world. Part 1 of Masters of the Universe: Revelation premieres July 23, only on Netflix," states the video description.
Kevin Smith is excited about the trailer release.
"BY THE POWER OF GRAYSKULL! Here's the teaser for our @MastersOfficial series, made by the geniuses at @powerhouseanim & @Mattel Television, premiering on @netflix JULY 23rd! Your old toys are exactly where you left 'em, Kids - and we took really good care of them! @NetflixGeeked," tweeted Smith, adding in a second tweet, "THANKS! Your @MastersOfficial Tweets got #HeMan, #Skeletor, & #Orko trending nationwide! If you like what you've seen so far, join me in giving all the love in the Universe to our genius directors (and my heroes) @ProbablyAcon & @PatrickStannard! They have the Power! #GeekedWeek."
While Smith is excited some He-Man fans are worried the show will be woke.
Masters of the Universe: Revelation | Official Teaser | Netflix: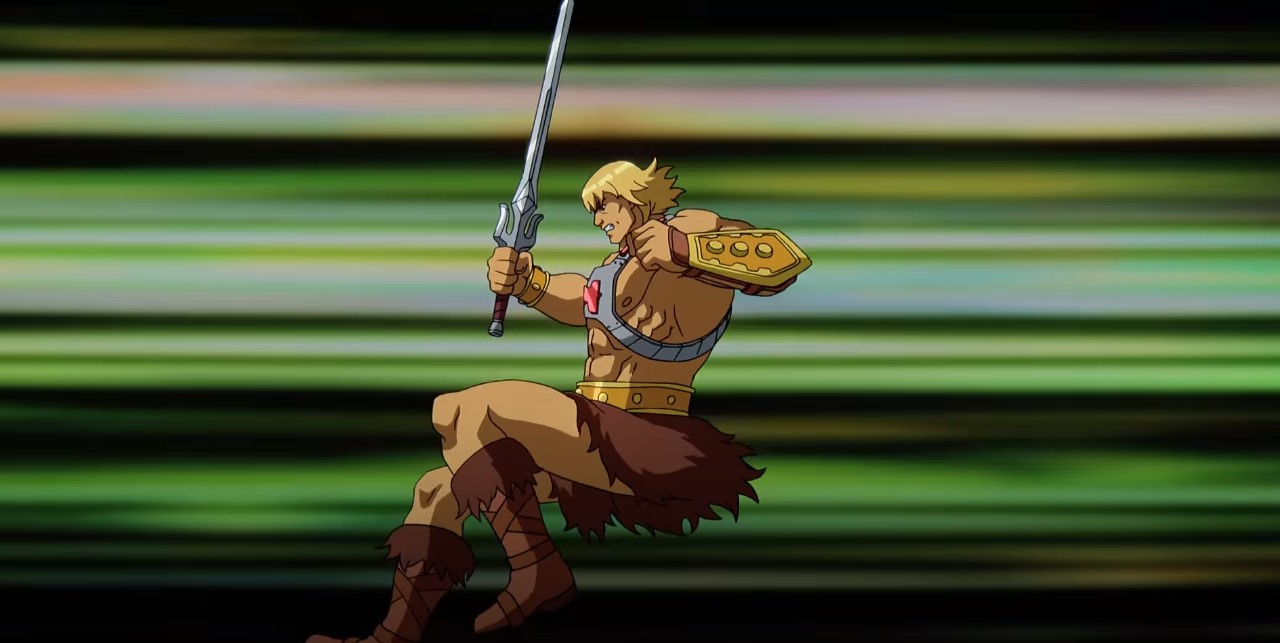 About Masters of the Universe: Revelation:
Masters of the Universe: Revelation will focus on the unresolved storylines of the iconic characters, picking up where they left off decades ago.
The cast includes Mark Hamill (Star Wars, Batman: The Animated Series) as Skeletor, Lena Headey (Game of Thrones, 300) as Evil-Lyn, Chris Wood (Supergirl, The Vampire Diaries) as Prince Adam / He-Man, Sarah Michelle Gellar (Buffy the Vampire Slayer, Cruel Intentions) as Teela, Liam Cunningham (Game of Thrones, Clash of the Titans) as Man-At-Arms, Stephen Root (Office Space, Barry) as Cringer, Diedrich Bader (Office Space, Napoleon Dynamite) as King Randor / Trap Jaw, Griffin Newman (The Tick, Vinyl) as Orko, Tiffany Smith (Behind Enemy Lines, Supernatural) as Andra, Henry Rollins (Johnny Mnemonic, Lost Highway) as Tri-Klops, Alan Oppenheimer (original Skeletor) (Westworld, He-Man and the Masters of the Universe) as Moss Man, Susan Eisenberg (Wonder Woman, Justice League) as Sorceress, Alicia Silverstone (Clueless, Batman & Robin) as Queen Marlena, Justin Long (Galaxy Quest, Live Free or Die Hard) as Roboto, Jason Mewes (Clerks, Jay and Silent Bob Strike Back) as Stinkor, Phil LaMarr (Mad TV, Justice League) as He-Ro, Tony Todd (Candyman, Star Trek: The Next Generation) as Scare Glow, Cree Summer (DC Super Hero Girls, Vampirina) as Priestess, Kevin Michael Richardson (The Batman, ThunderCats) as Beast Man, Kevin Conroy (Batman: The Animated Series, Crisis on Infinite Earths) as Mer-Man, and Harley Quinn Smith (Once Upon a Time…in Hollywood, Jay and Silent Bob Reboot) as Ileena.
Marc Bernardin (Castle Rock, Alphas), Eric Carrasco (Supergirl), Diya Mishra (Magic the Gathering) and Tim Sheridan (Reign of the Supermen) are writers on the series, the animation for the series is being done by Powerhouse Animation (Castlevania).