Kevin Feige once again teases Fantastic Four, as following having name-dropped Marvel's worlds greatest family at the San Diego Comic-Con, now while announcing the Infinity Saga box set, The FF can be seen in the background.
Taking a closer look at the footage (watch below), the office of Kevin Feige has a poster of the 1961 Marvel Comics issue of Fantastic Four #1.
Regarding the San Diego Comic-Con, Kevin Feige also name-dropped the X-Men when he teased, "There's a lot of other stuff we didn't have the chance to talk about today… I didn't even have time to talk about the Fantastic Four. And there's no time left to talk about mutants."
Feige was also asked at SDCC about the Fantastic Four by Variety as he said, "All of that is spoilers, but I'm extremely excited about those characters, and about bringing Marvel's first family up to the sort of platform and level they deserve."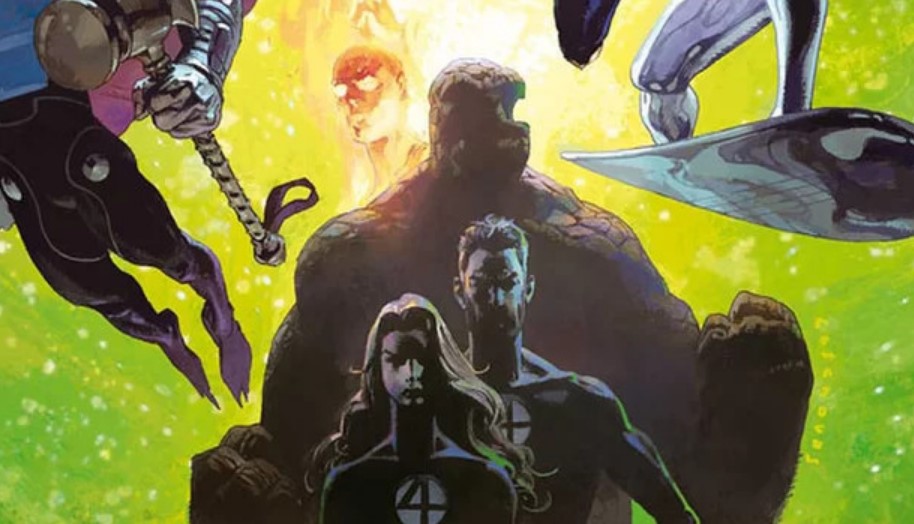 Fantastic Four Coming to MCU
It's unknown when the Fantastic Four will debut in the MCU, but they could possibly be a part of Phase 5 that looks to kick off in 2022 or so, which will also include Blade and maybe Guardians of the Galaxy 3.
Rumors also offer that an Annihilation movie is happening and that Galactus will be a big part of the MCU, which could involve the FF as well. Interestingly enough, Marvel Comics is doing a new Annihilation event series, which features the FF (pictured above), while the original never did.
A release date for the Infinity Saga box set hasn't been announced, but it will collect all of Phase 1-3.