It's claimed that Joe Manganiello is out as Deathstroke as Warner Bros. will be going with a new actor and version of the character for an HBO Max series that could tie to The Batman.
According to That Hashtag Show, a Deathstroke series is in early development for HBO Max, but Joe Manganiello won't be used, who was at one time set to star in the version of The Batman with Ben Affleck.
Instead, WB wants to go in a different direction, a direction that could tie the new Deathstroke to the Robert Pattinson Batman.
It's claimed the new Deathstroke series will start fresh with the character and that tonally it is being set up to match Matt Reeves' The Batman – where it's also claimed Reeves is developing a Batman trilogy – and that the new Deathstroke could appear in one of the sequels.
"DC wants there to be that option that the character and actor could show up in a future sequel to The Batman," states the site.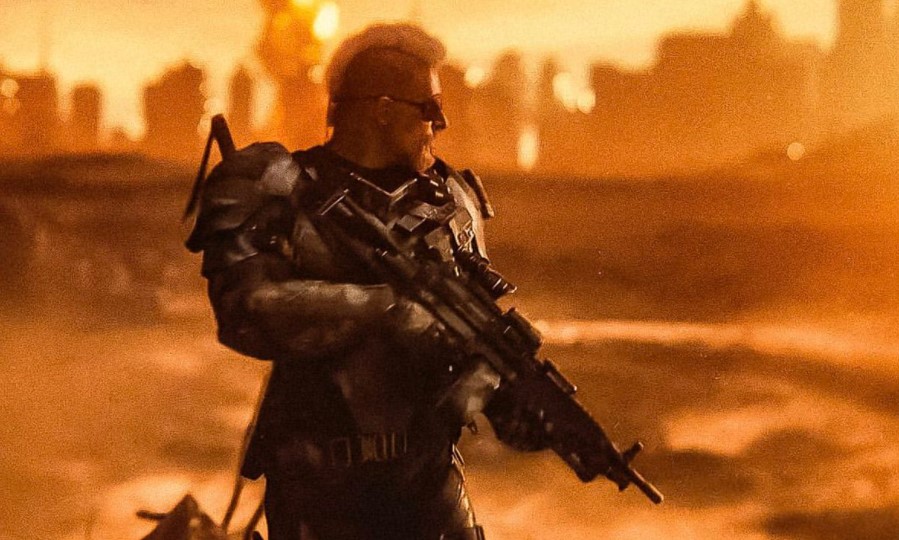 WB wants a fresh start with Deathstroke
It's also claimed that the Deathstroke HBO Max series will touch upon the character's origins in relation to the League of Shadows and that the series will also follow a "contract of the week" type of format where Deathstroke will accept "contracts to take on and fight various heroes, anti-heroes, and even other villains within the DC universe."
The report says that an announcement could be coming at next month's DC FanDome event if the writer, showrunner, director, and/or star happens to be signed on board for the series.
If Joe Manganiello is indeed out as Deathstroke, that would likely mean the Ben Affleck Batman series also rumored for HBO Max is not happening, as the Affleck Batman series was said to be an adaptation of his movie featuring Manganiello as Deathstroke.
Ben Affleck is set to appear in the upcoming The Flash movie, so there does seem a glimmer of hope that Affleck could stick around as Batman, though DC insiders have filled me in the Robert Pattinson Batman is going to be used in a DCEU reboot of some sort along with Reeves, J.J. Abrams, and James Gunn involved.
(via That Hashtag Show)