Following Ben Affleck and possibly Henry Cavill, now Jesse Eisenberg has apparently exited the Lex Luthor role for the DCEU.
Jesse Eisenberg recently spoke to MTV's Josh Horowitz as part of the Happy Sad Confused podcast where Horowitz told Eisenberg that a Justice League 2 probably isn't happening; now Eisenberg says he is done with the role.
Do I have anything left on the table? No, never. No. But I loved it. I mean, I loved every moment of it. It was great. I would not have thought of myself for it. So, to me, it was all, like, house money I would call it.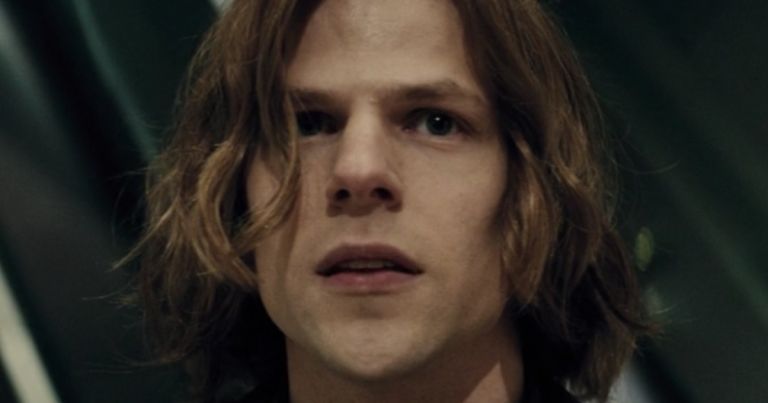 Jesse Eisenberg out as the Lex Luthor DCEU
Jesse Eisenberg was cast as Lex Luthor in Batman vs. Superman and was a part of the Justice League post-credit scene that introduced Joe Manganiello as Deathstroke. The original plan looked to have the Legion of Doom formed with Deathstroke being featured in Ben Affleck's The Batman movie. More than likely, Eisenberg would have returned as Lex in Justice League 2 and a Man of Steel 2.
It will be interesting to see how the DCEU replaces Eisenberg. There is actually a rumor that Wonder Woman 1984 might soft reboot the DCEU through some sort of adaptation of "Flashpoint" involving the return of Chris Pine's Steve Trevor.
Recently saw a rumor that WB is going to continue with their villains "Elseworld" series of movies with Ryan Gosling as Lex Luthor; Joaquin Phoenix stars as Joker in the upcoming film of the same name, which has no ties to the comic books, the DCEU or any previous DC flicks.
Regarding the departure of Ben Affleck as Batman, he said he couldn't get the script right, but that has been seemingly refuted; Regarding Henry Cavill potentially leaving the role, last September saw it said that he, too, was done playing Superman, but WB and Cavill's manager has said that is not the case. Cavill also wants to stick around as Superman, if his latest social media posts are anything to go by.