Things are getting real ugly surrounding the exit of Melissa McBride (and showrunner Angela Kang) from The Walking Dead spinoff seris as Jeffrey Dean Morgan has taken to Twitter to blast fans for blaming Norman Reedus.
Following the news that Melissa Bride exited the series, AMC released a statement stating that McBride didn't want to film in Europe, and since the model girlfriend and son of Norman Reedus happen to live in Europe, fans did the math and assumed Reedus wanted to film the series in Europe and blamed the actor for the departure of McBride and Carol from the show.
Jeffrey Dean Morgan isn't having any of that talk and took to Twitter.
"Some of you have gone WAY too far. TOXIC. Attacking norm for crap he has NOTHING to do with? Melissa made a call that was hers alone. She wants/needs a break. Respect that. Factors involved that are nobody's business. Norm, who's given more than anyone to you all. Just SHITTY," tweeted Morgan who plays Negan.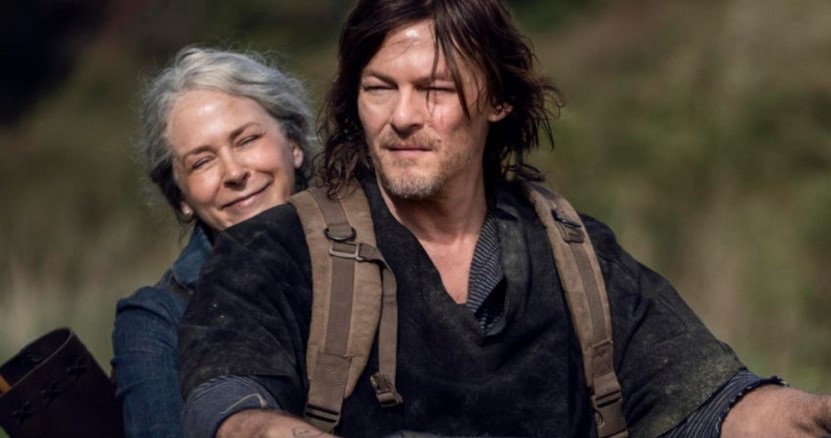 Norman Reedus had nothing to do with location claims Jeffrey Dean Morgan
A fan then remarked about Norman Reedus potentially wanting to relocate, which saw Jeffrey Dean Morgan state that isn't the case.
"Norman had nothing to do with picking location. That decision is all about story, ideas… MONEY. That's studio/network. Not actors. We can say yes and do, or no, and not do… MAYBE. SOMETIMES. If we're lucky and don't have contract yet. Rarely does actor have that power," tweeted the actor.
Another fan remarked to Morgan that she is sorry he had "to come out to this shitshow and reprimand the fans like kids."
"Me too," replied Morgan.
With Melissa McBride gone from the spinoff, it's now said the series will focus solely on Norman Reedus and Daryl Dixon, and with the news about showrunner Angela Kang also leaving the series, it's reported a strategic pivot is taking place now to meet the start of shooting overseas in the next two or three months, as the series is filming and will be set in Europe and gets released in 2023.
Jeffrey Dean Morgan and Lauren Cohan are also starring in a spinoff of their own, Isle of the Dead.
Jeffrey Dean Morgan tweets about The Walking Dead and Norman Reedus: