Melissa McBride has exited The Walking Dead spinoff series also starring Norman Reedus that is in development at AMC.
It is reported the series will now focus entirely on Norman Reedus' Daryl Dixon instead of on both Carol and Daryl.
TV line first reported the news with it first said the decision to jettison Carol was a creative one, but now an AMC rep is claiming it was about logistics.
AMC released the following statement about the departure of Melissa McBride:
"Melissa McBride has given life to one of the most interesting, real, human and popular characters in The Walking Dead Universe. Unfortunately, she is no longer able to participate in the previously announced spin-off focused on the Daryl Dixon and Carol Peletier characters, which will be set and filmed in Europe this summer and premiere next year. Relocating to Europe became logistically untenable for Melissa at this time. We know fans will be disappointed by this news, but The Walking Dead Universe continues to grow and expand in interesting ways and we very much hope to see Carol again in the near future."
Update: The showrunner has also exited the show.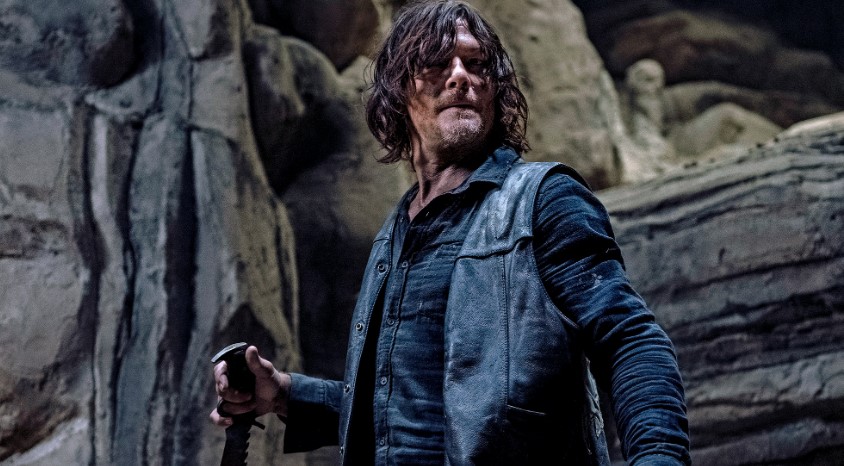 The Walking Dead spinof will now focus onNorman Reedus' Daryl Dixon
I'm actually hoping Reedus exits as well and stars in a Ghost Rider series on Disney Plus, but maybe I'm hoping for too much (or he can do both).
The Walking Dead spinoff featuring Carol and Daryl was announced back in 2020 where it was said to expand The Walking Dead Universe premiering in 2023 focusing on the popular characters Daryl Dixon (Norman Reedus) and Carol Peletier (Melissa McBride), but now the show is getting changed.
Worth a mention is that the cast of The Walking Dead has changed throughout the years and Norman Reedus and Melissa McBride are the only original characters left from the first season.
It has also been announced that Lauren Cohan and Jeffrey Dean Morgan are getting their own spinoff series, "Isle of the Dead," which follows the popular Maggie and Negan characters in a post-apocalyptic Manhattan in NYC.