Don't expect James Gunn, the new cast of Superman: Legacy, or DC Studios to appear this month at the big San Diego Comic Con convention.
Joining HBO, Marvel, Netflix, Sony, and Universal — James Gunn confirms he won't be at Comic Con (but at least DC Comics will).
A fan asked Gunn on Instagram if he is going to Comic Con, Gunn replied, "I won't be there this year but probably next."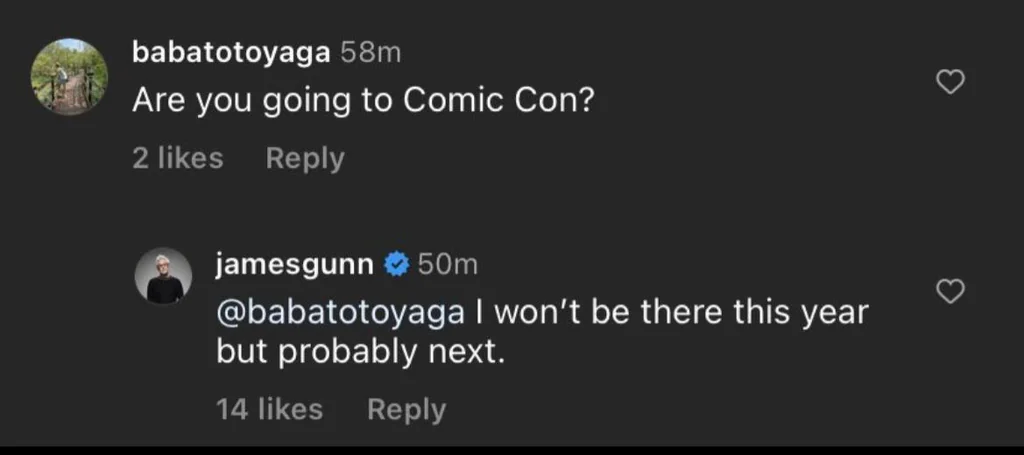 Superman: Legacy has started casting
Recently saw David Corenswet and Rachel Brosnahan announced as starring in Superman: Legacy as Clark Kent/Superman and Lois Lane.
It's also been said the role of Lex Luthor is getting cast, potentially played by Nicholas Hoult or brothers Alexander and Bill Skarsgard, with Bradley Cooper also rumored. It's even been suggested that Nicholas Hoult might actually be Gunn's choice to play the new Batman.
So James Gunn could have had a big Comic Con announcement and panel at Hall H this Summer if he wanted to, but we see Gunn chose to ditch the SDCC.
Gunn could have also made a big splash with Kevin Feige and Marvel also ditching the event.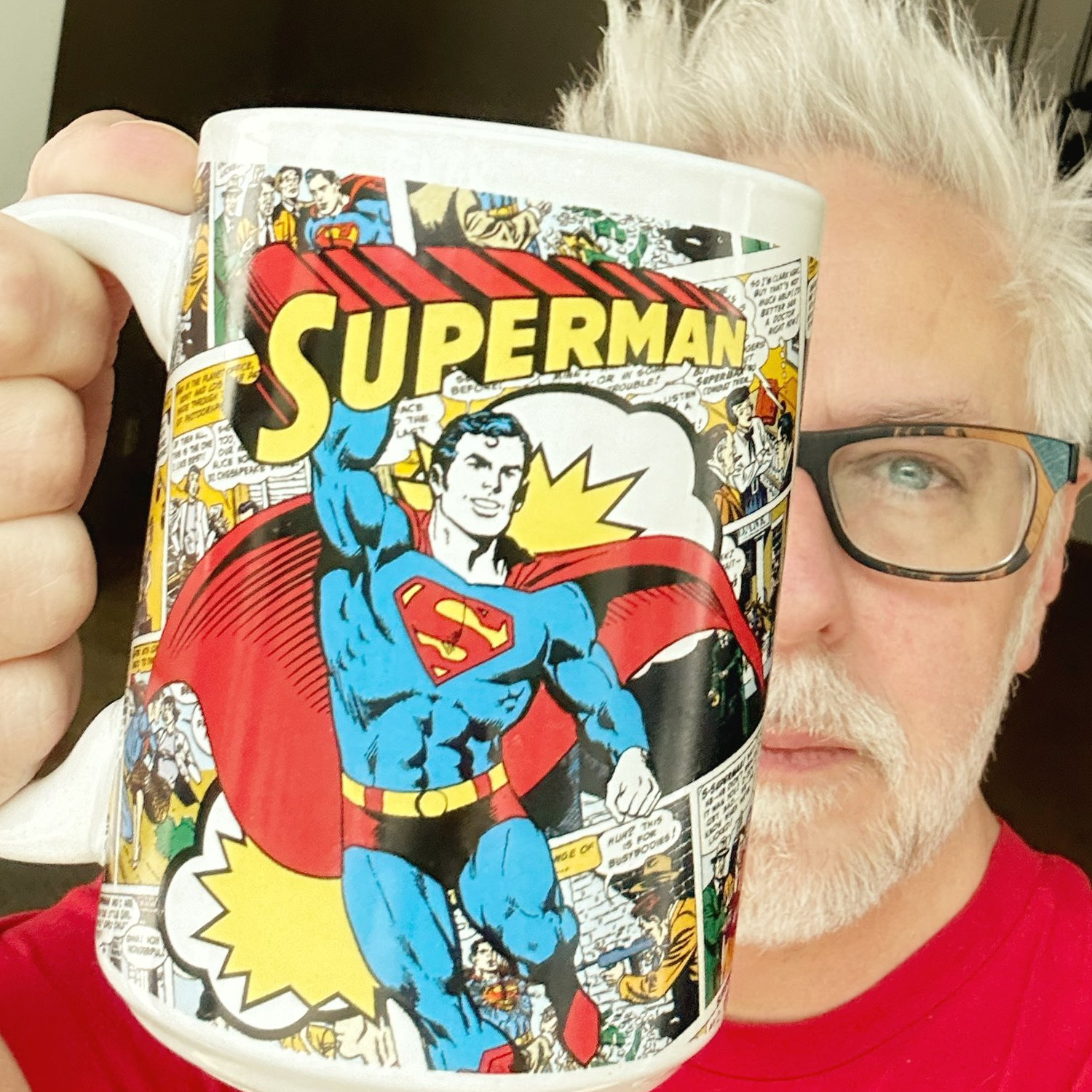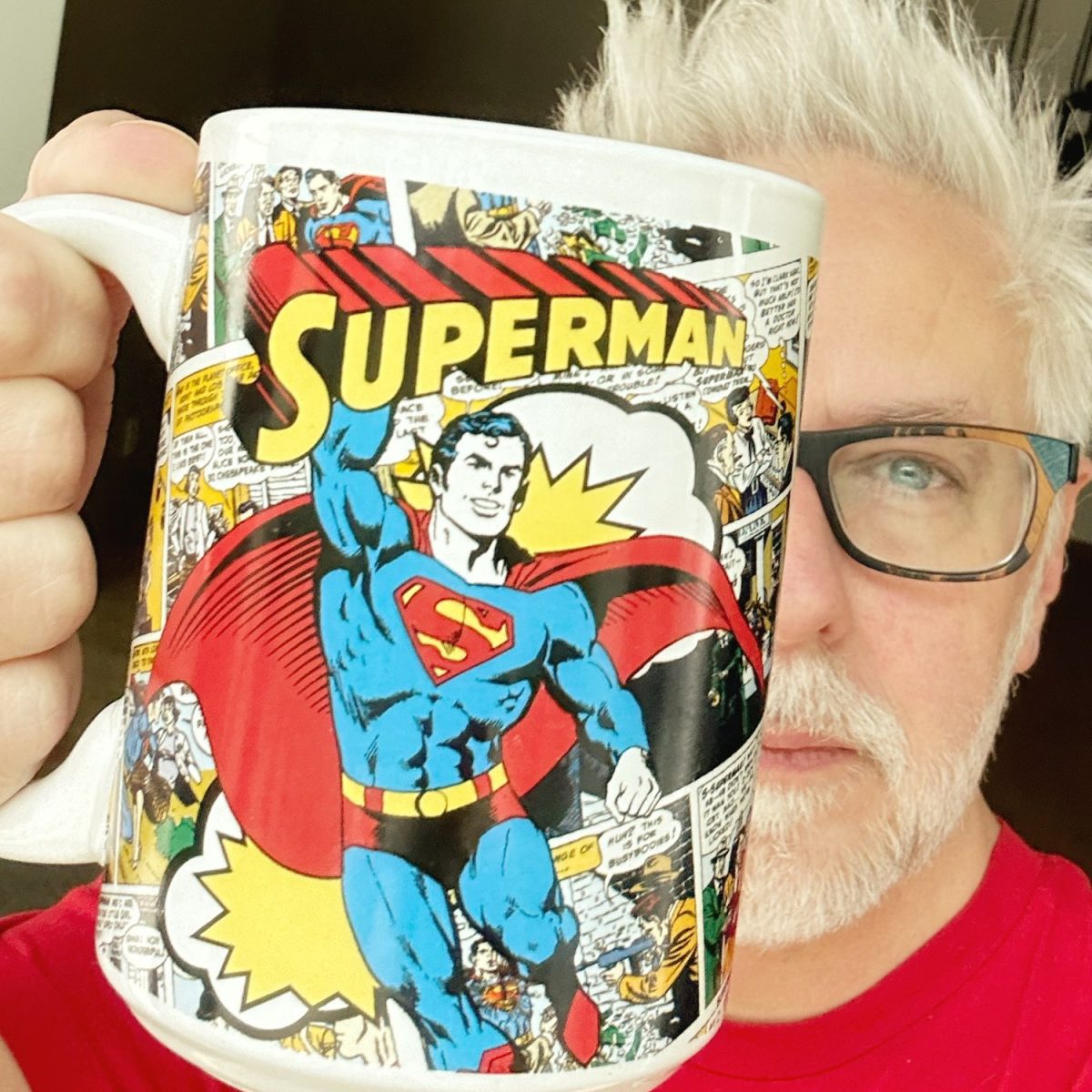 James Gunn fears Comic Con?
YouTuber Grace Randolph has put forth a reason that Gunn might have ducked out of Comic Con is because of all the bad publicity surrounding The Flash, as similar to what happened to Dwayne Johnson last year, the DC fans might have booed Gunn this year at Comic Con. 
Gunn said The Flash is probably the best superhero movie but it's really quite the opposite – it's awful – and with David Corenswet looking a lot like Henry Cavill, the DC fans might have booed James Gunn at Comic Con and his DC plans.
That said, Superman: Legacy doesn't get released until July 11, 2025, so per what Gunn says above, there is still another chance for the cast of Superman: Legacy, and everything else Gunn and Peter Safran have planned, to attend the SDCC next year.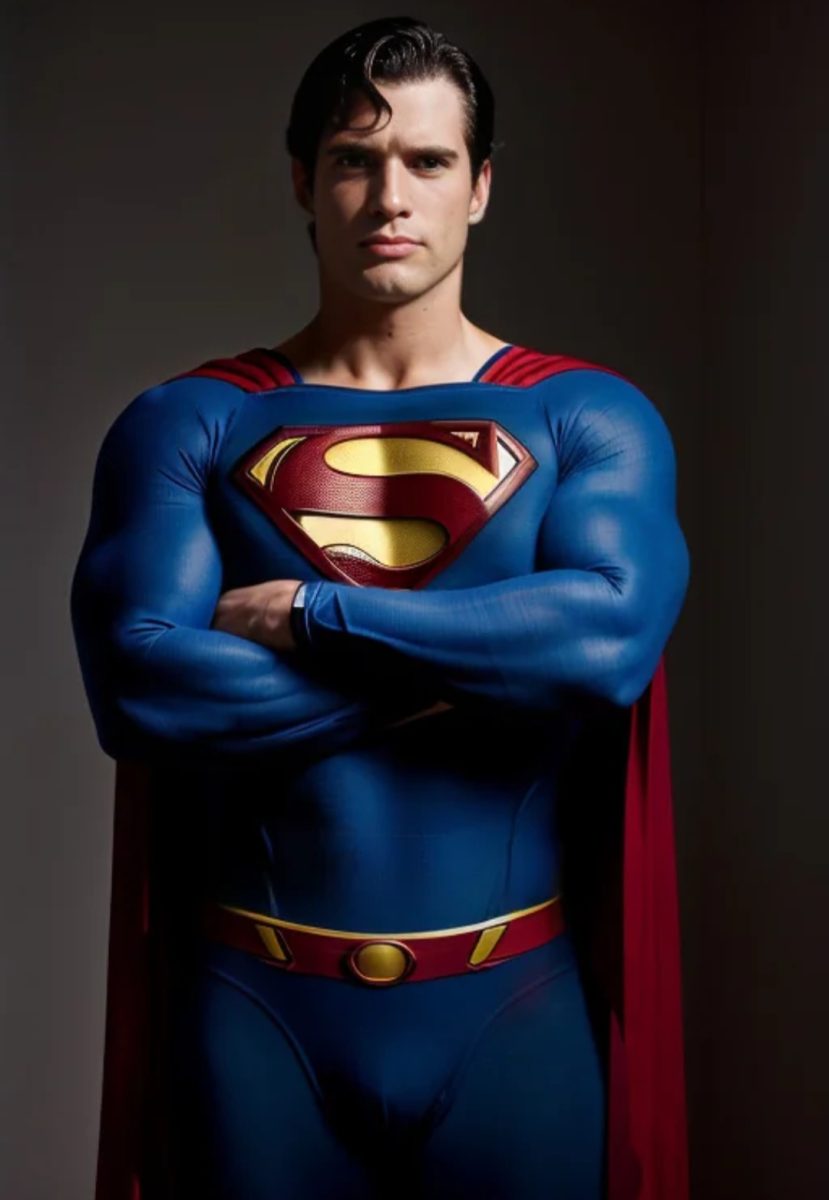 Why are the studios ditching the SDCC?
Regarding why all the studios are passing this year, it's thought to be because of the writers strike as well as an impending strike by SAG.
Reportedly if the actors also go on strike, they won't be able to do any promotion. So if the studios book Comic Con and the writers go on strike, obviously it would be a big waste. The SAG talks have been extended to July 12 and Comic-Con kicks off the next week, July 20, so hopefully, Comic Con will still be able to live up to expectations.
With Kevin Feige and Marvel bailing, that means no Loki Season 2, no Echo, no Brie Larson and The Marvels, no Ryan Reynolds, Hugh Jackman and Deadpool 3, and no Captain America 4 with Anthony Mackie and Harrison Ford. Feige and Marvel have also been feeling the heat with Jonathan Majors in a big controversy and now so is Namor actor Tenoch Huerta.
I'll be again attending this year and will be hanging out with my Hollywood buddies, so I'll see what I can drum up.
They recently told me Andy Muschietti's claims that they intentionally made The Flash's CGI look like that is complete BS.