Nicholas Hoult just might be James Gunn's choice to play the new Batman side by side David Corenswet as the new Superman.
Sure, Gunn said his Batman casting is "miles and miles away" (wait? Miles Teller?!) but maybe that is a stretch of the truth.
So with David Corenswet cast as Superman and Rachel Brosnahan cast as Lois Lane, along with Andy Muschietti announced on The Brave and the Bold, fans are wondering who will play Batman in the new DCU under Gunn and Peter Safran.
Nicholas Hoult was actually in the running to play the Dark Knight for Matt Reeves in The Batman, but didn't get the role, which went to Robert Pattinson, said to be Reeves' first choice.
So Hoult has also been said to be up to play the new Superman, which again went to David Corenswet, with it also claimed Nicholas Hoult might be up to play bad guy Lex Luthor.
However, according to John Rocha via The Hot Mic on Youtube, he heard a "left field suggestion" that Nicholas Hoult could actually play the Batman for James Gunn.
"This is really one left-field suggestion I heard, they're looking at him for Bruce Wayne as the new Batman. He had lost out on The Batman with Robert Pattinson, maybe he's the Batman they want to cast for this particular Universe," says Rocha.
Jeff Sneider adds that it passes the "smell test" as he doesn't believe that Nicholas Hoult was actually up to play Superman.
"I just truly don't believe this guy was really in the mix for Superman. He was just not right for that character, and I do think he's right, potentially to be the DCU's Batman," says Sneider.
Rocha also suggests this could have all been a ruse, particularly with Nicholas Hoult said to be up to play Lex Luthor, so Hoult may have never been up to play Superman, bought was brought in to test with Corenswet and Brosnahan as the new Lex.
Sneider also again says he heard Bradley Cooper is up to play Lex (Alexander Skarsgard is also rumored who looks similar), so if we take things one step further, maybe Nicholas Hoult was actually brought in to test his Batman alongside Corenswet's Superman.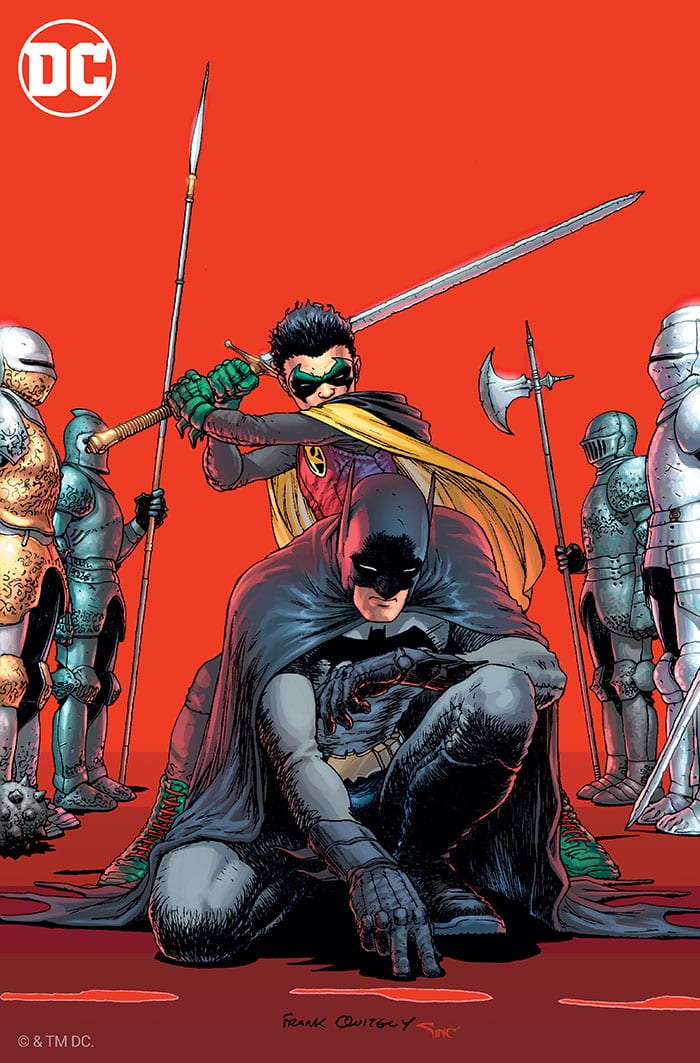 What is Batman The Brave and The Bold about?
The Batman The Brave and The Bold movie doesn't have a release date as of yet.
The official description offers "The Brave and the Bold – the DCU will introduce its Batman and Robin in this unusual father-son story inspired by Grant Morrison's comic series."
In the press event back in Janary, James Gunn described Batman's sone, Damian Wayne, as Robin "who is a little son of a bitch."
"This is the introduction of the DCU Batman," said Gunn. "Of Bruce Wayne and also introduces our favorite Robin, Damian Wayne, who is a little son of a bitch. Assassin, murderer who Batman takes on, who is Batman's actual son that he doesn't know exists for the first 8-10 years of his life….it's a strange father and son story about the two of them and based on Grant Morrison's run of the Batman."