It seems all but guaranteed we'll see the Iron Spider suit from the comics in The Avengers: Infinity War.
While footage has yet to confirm the Iron Spider suit, merchandise and promo art does feature the extra appendages.
Now a first look at the Diamond Select Toys Iron Spider figure for Avengers: Infinity War hits the net from C2E2.
The image of the figure features the four extra "legs" of Spider-Man, which I recently pointed out fits on the back as part of a promo image (see below).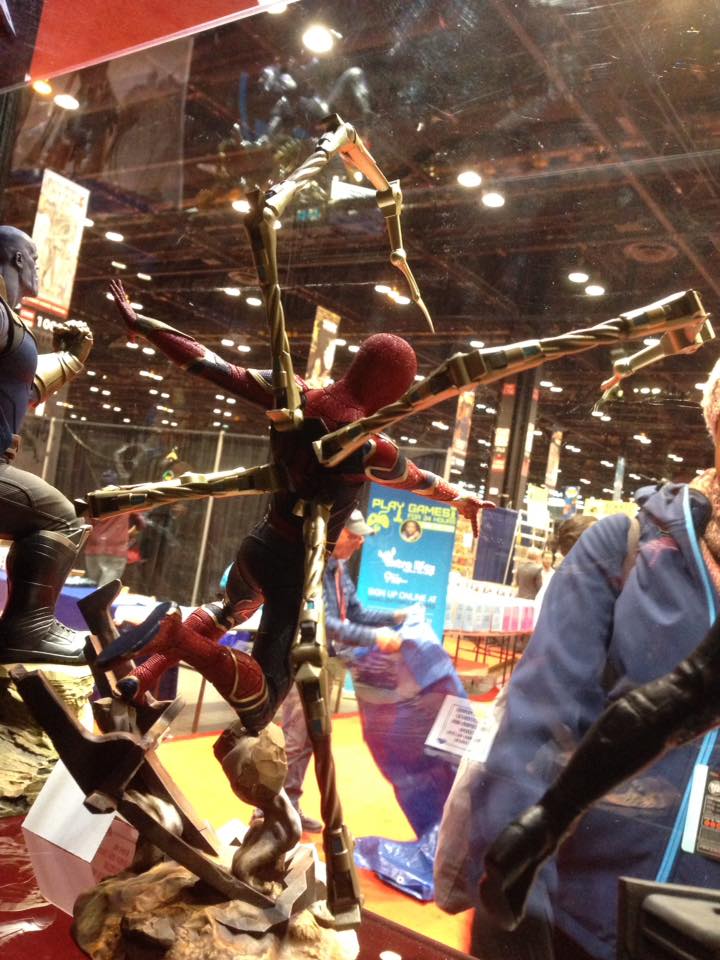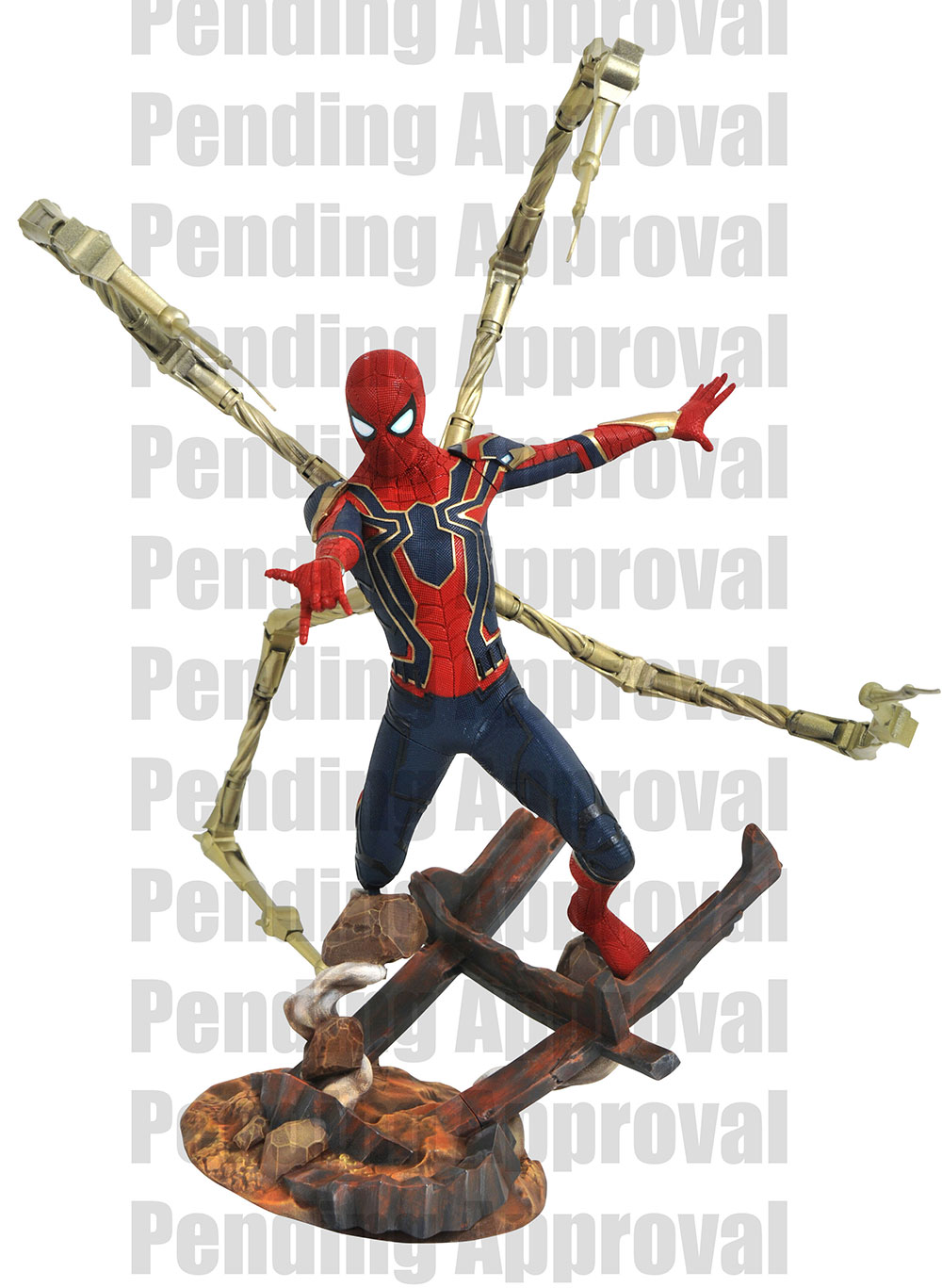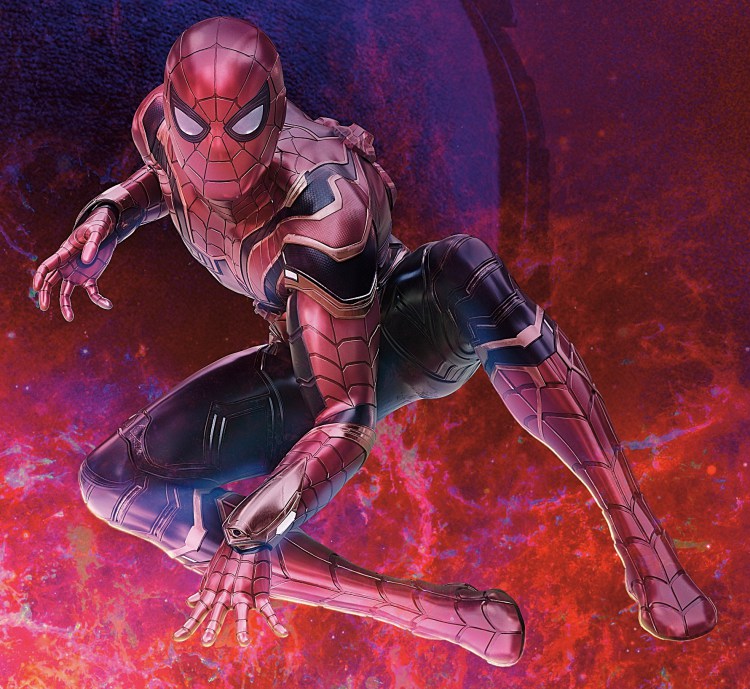 In the comics, Tony Stark gives Peter the Iron Spider suit, which looks to be the case in Avengers: Infinity War, but the movie version does look different (has four legs instead of three), which makes you wonder if there will be any other differences?
Features the Iron Spider suit has in the comics include that it is controlled by a computer in the chest piece and responds to mental control:
Cameras in the tips that can be used to see around corners; short-distance gliding capabilities; limited bulletproofing, built-in fire/police/emergency scanner, audio/visual amplification (including infrared and ultraviolet); a cloaking device; carbon filters to keep out airborne toxins; short-range GPS microwave communication system; ability to breathe under water, the suit can also morph into different shapes due to its "'smart' liquid metal" form; can "more or less disappear" when not needed due to reactions to neurological impulses; is able to look like other styles of costumes Spider-Man has worn over the years or even turn into his street clothes; part of the costume can detach itself from Spider-Man to cover an object too dangerous to touch, such as a radioactive elements.
With Thanos and his minions coming to Earth in search of the Infinity Stones in Avengers: Infinity War, Peter is going to need all the help he can get–and it looks like he gets it from the Iron Spider armor!