New art for The Avengers: Infinity War arts lands online featuring the Iron Spider suit, Thor and the Guardians of the Galaxy, and Hulk and Black Panther.
Interestingly enough, if you take a closer look at the Iron Spider suit art, you can see something on the back of Spider-Man, which may be where the additional appendages come out of his back.
Various merchandise and related art for The Avengers: Infinity War feature the additional "legs," which the comic book costume sports, so it's looking likely we'll see the Iron Spider suit in full from the comics in the film.
You can also see the difference from the below art compared to the above image from the movie where the below art has the additional attachments on Spider-Man's back. Has to be for the Iron Spider-Man legs/arms, right?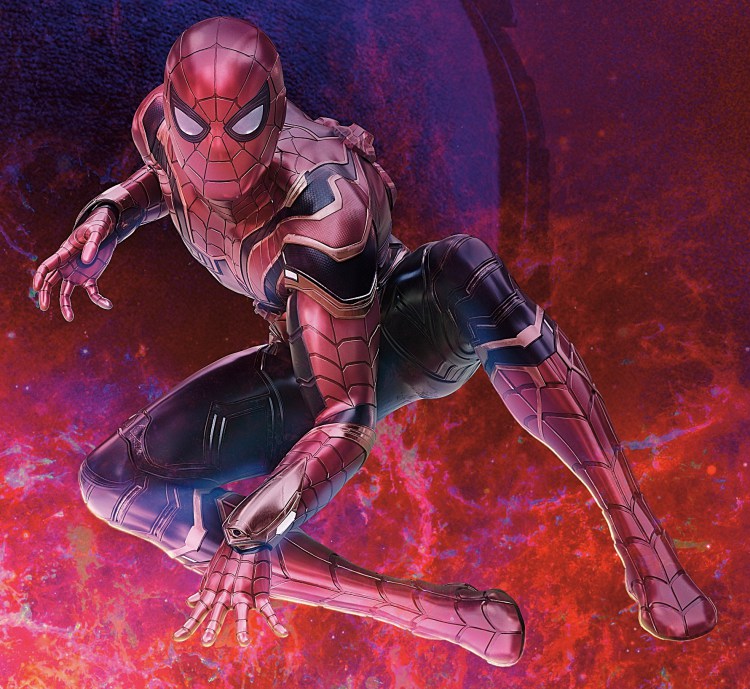 A description and image for an action figure from the movie also confirmed the Iron Spider suit, which when listed on the Marvel website was removed.
"This 7-inch scale action figure of Spider-Man features his "Iron Spider" look from the movie, and features approximately 16 points of articulation and interchangeable parts and accessories. Packaged in the full-color, display-ready Select packaging, with side-panel artwork for shelf reference. Sculpted by Gentle Giant Studios!"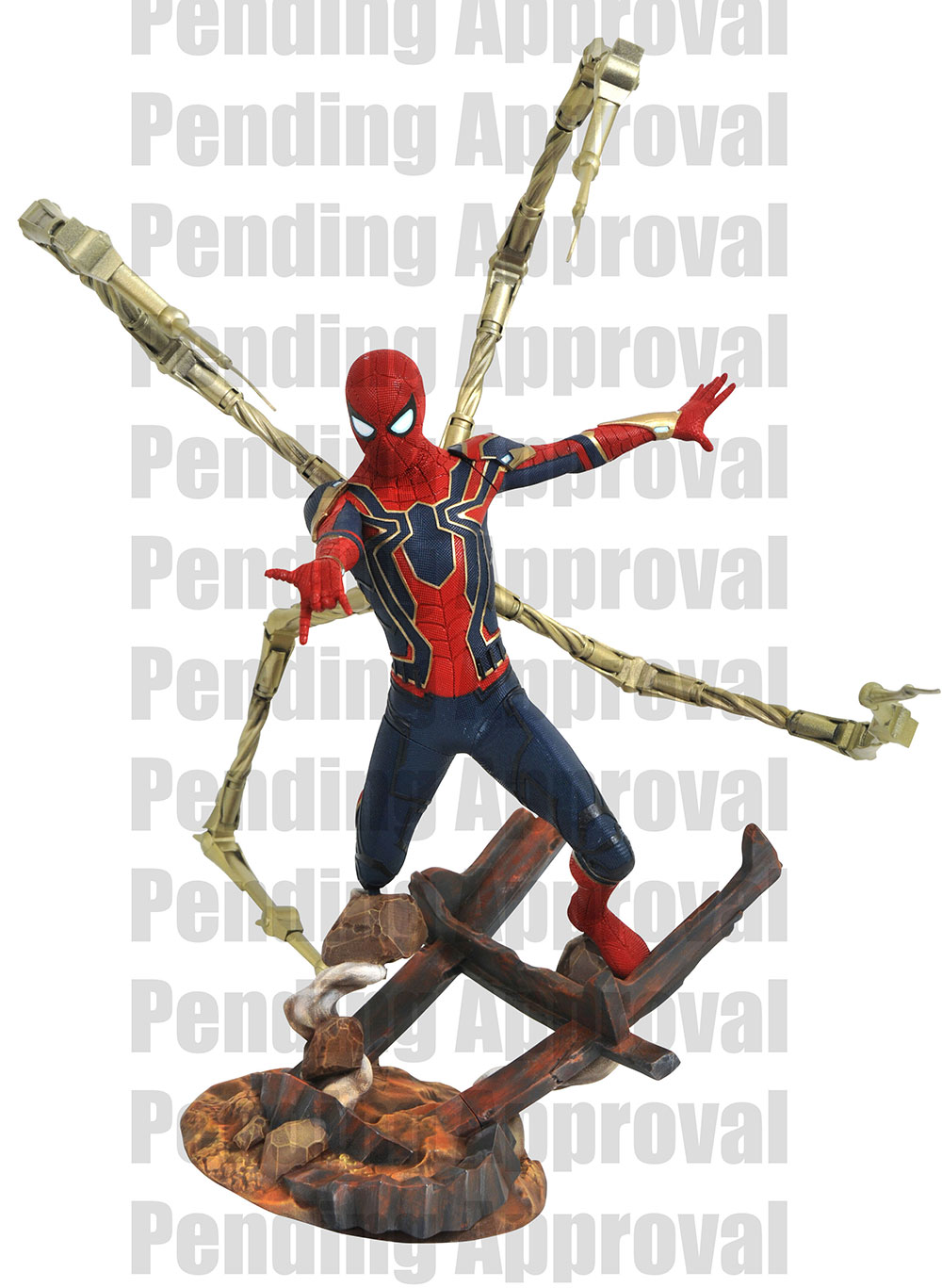 An unprecedented cinematic journey ten years in the making and spanning the entire Marvel Cinematic Universe, Marvel Studios' "Avengers: Infinity War" brings to the screen the ultimate, deadliest showdown of all time. The Avengers and their Super Hero allies must be willing to sacrifice all in an attempt to defeat the powerful Thanos before his blitz of devastation and ruin puts an end to the universe.
Anthony and Joe Russo direct the film, which is produced by Kevin Feige. Louis D'Esposito, Victoria Alonso, Michael Grillo and Stan Lee are the executive producers. Christopher Markus & Stephen McFeely wrote the screenplay. "Avengers: Infinity War" releases in U.S. theaters on April 27, 2018.