James Mangold has taken to social media to shoot down woke rumors surrounding Indiana Jones 5 involving Phoebe Waller-Bridge taking over from Harrison Ford.
Rumors surfaced from YouTuber Doomcock that test screenings were held for Indiana Jones 5 where they are claimed to be a disaster and audiences hate every different ending shown to them.
The rumors offer multiple endings were shown to test audiences that involve Phoebe Waller-Bridge becoming the new Indiana Jones at the end of the movie putting on the fedora and cracking the whip where Harrison Ford's character, Indi, dies.
The rumors even offer that time travel is involved where Phoebe Waller-Bridge's character actually replaces Harrison Ford in the past, which would be a big retcon and means Phoebe Waller-Bridge has always been Indiana Jones and not Harrison Ford.
A fan brought up the rumors on Twitter, where director James Mangold shot them down and offered there haven't been any test screenings.
"Nope. Haven't been any screenings at all," replied Mangold.
Mangold added, "Well, Paulo, it's up to you who you believe — an anonymous troll named 'basement dweller' & 'doomcock' or the actual director of the film. No one will ever replace Indiana Jones. Not in any script. Not in any cut. Never discussed," said Mangold.
This isn't the first time Mangold has responded to backlash surrounding the movie.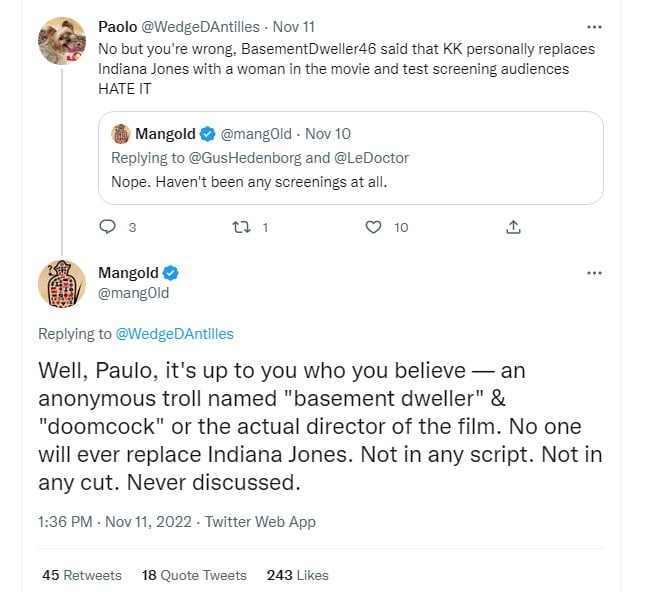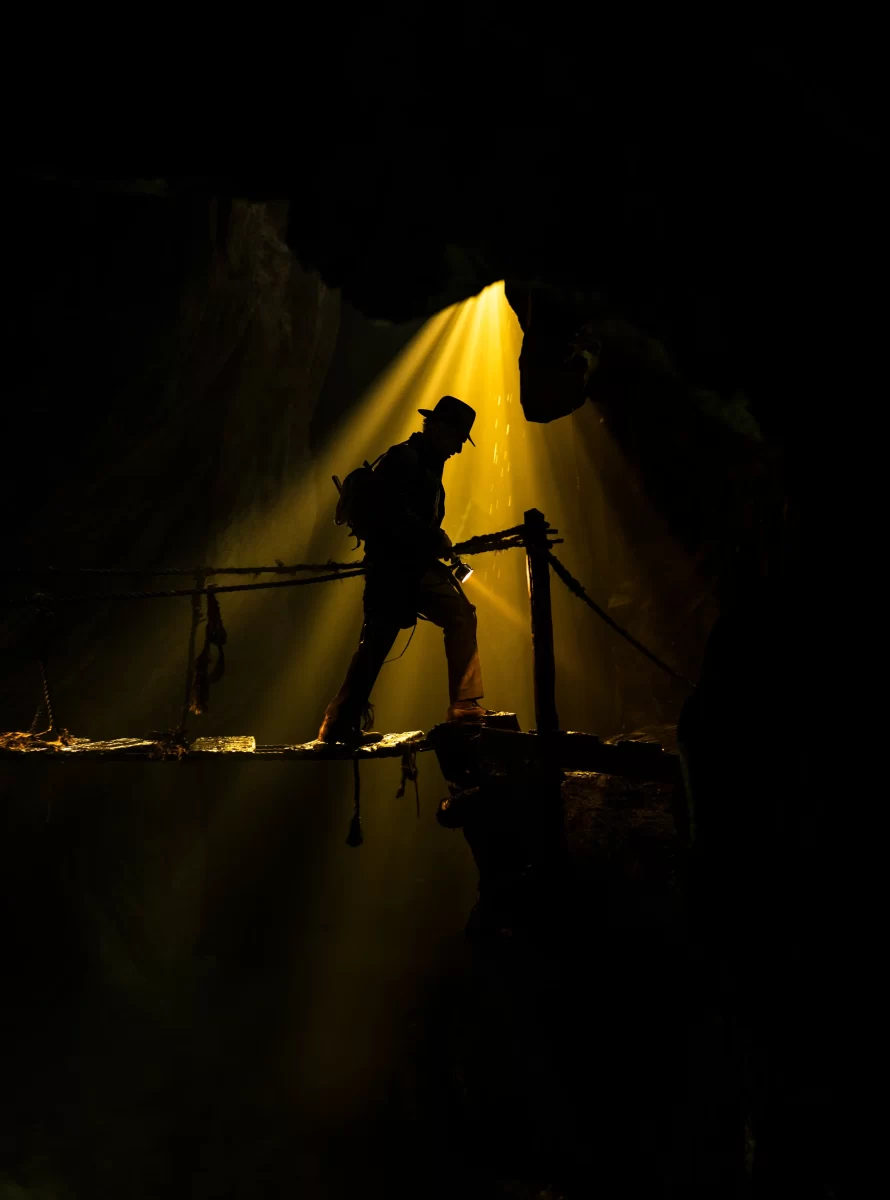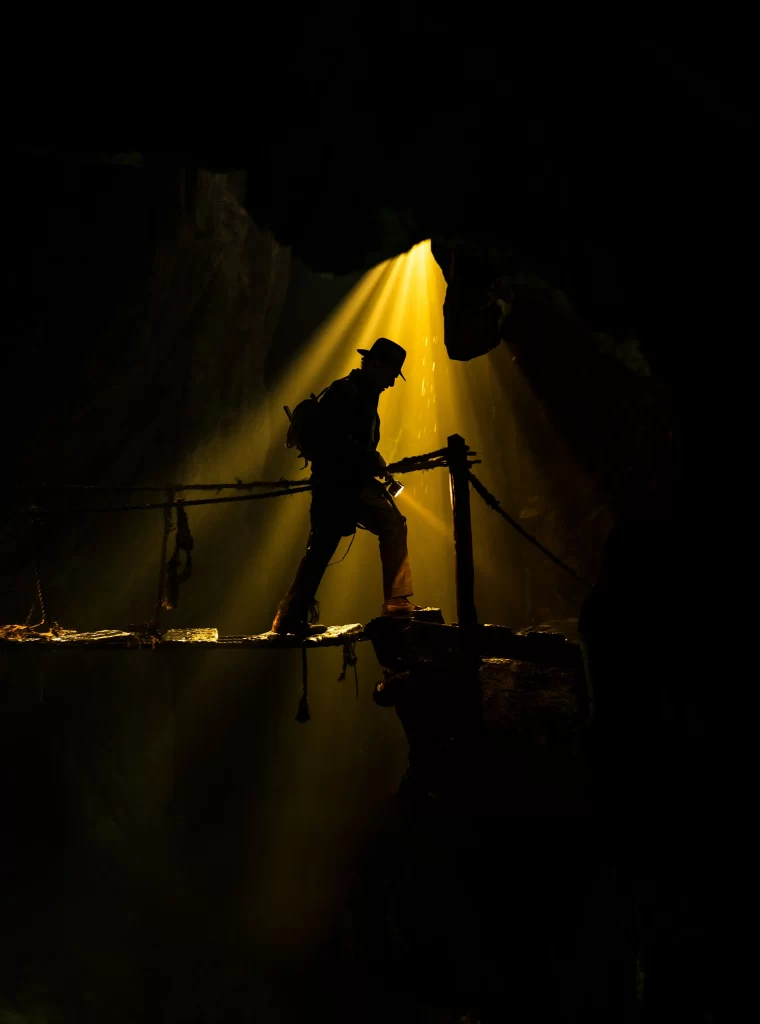 Indiana Jones TV series in the works; not woke, either?
On a related note, Doomcock points to himself accurately predicting an Indiana Jones TV series as evidence his rumors are right.
However, it should probably be said that since Marvel and Star Wars both have TV series that it isn't out of the question Lucasfilm would develop a series for Indiana Jones, another hugely popular franchise, and they also have Willow coming out.
Recently saw it and confirmed an Indiana Jones TV series is in the works for Disney Plus.
Jeff Sneider recently spilled the beans the TV series will follow Abner Ravenwood, a prequel set before Raiders of the Lost Ark.
Abner Ravenwood is the father of Marion Ravenwood from Raiders and the mentor to Indi who has never appeared in anything related to the Indi franchise.
So the TV series doesn't sound like it will be woke, either, if you can believe it.
What could have happened is that Doomcock's sources might have intentionally fed him bad info, which happens at times, so he should be careful what he posts without any corroboration from other sources.
Why all the thoughts of wokeness?
Well, Disney crapped on all the Star Wars fans with the new Trilogy, with the Boba Fett and Obi-Wan shows, and Marvel is doing the same with Phase 4, and so is pretty much all of Hollywood.
There are things like Ghostbusters, Doctor Who, etc, so you can't really blame fans for having their doubts.
Indiana Jones 5 has a June 30, 2023 release date.
The leaked trailer reveals Phoebe Waller-Bridge to be Indi's god-daughter.