[Cue the Hans Zimmer "Man of Steel" score]
Both Henry Cavill and Zachary Levi are back to training which follows Superman vs Shazam rumors from back in March.
Henry posted a new image on his social media of himself back at the gym.
"Hello, Old friend," he posted Instagram on Saturday.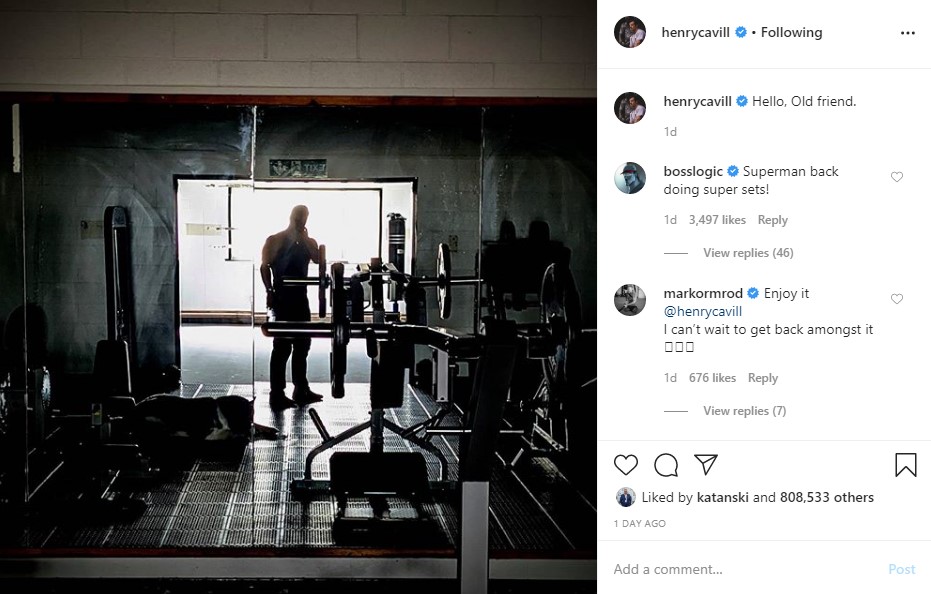 Zachary Levi teases training:
Two days ago saw Zachary Levi post a pic of his ripped body on Instagram.
"Still holding. Also, if you haven't already given my @flowsupps a try, and you're in the market for some genuinely tasty/quality supplements for maximizing the health and flow of your energy and life, give us a taste, would ya? I promise, it's good for what ails ya. Link in my biooooooo!!!" posted Levi.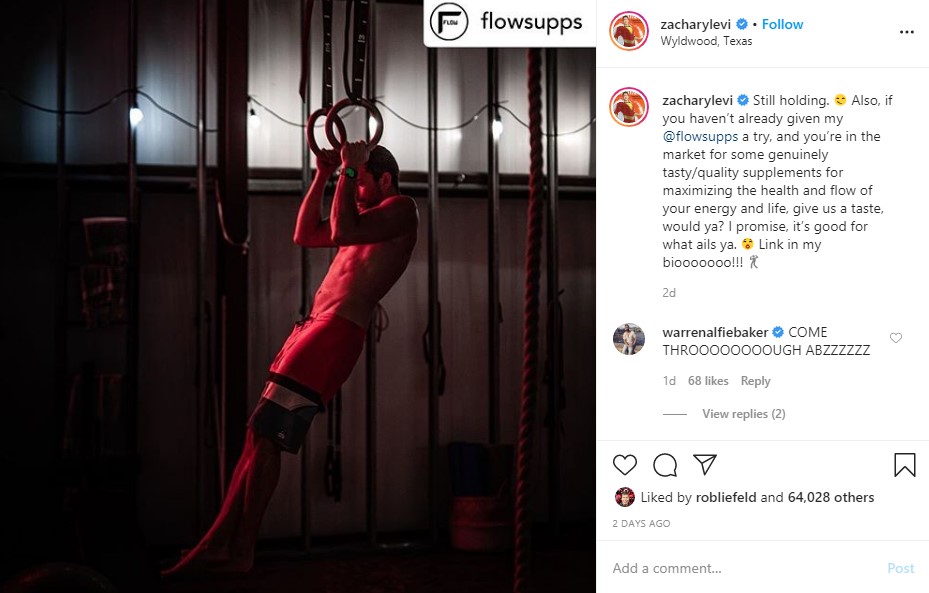 Superman vs Shazam rumor:
Regarding the Superman vs Shazam rumor, back in March saw it said that Henry Cavill is returning as Superman with the plan in place for an epic battle with Zachary Levi as Shazam in Shazam! 2.
Recall how Henry Cavill was supposed to cameo at the end of Shazam! but for whatever reason, it didn't happen, with a fill-in actor used for the scene.
Shazam! director David Sandberg recently had fun with the scene as he edited things just a bit and posted a humorous video on Instagram:
Henry Cavill Superman rumors:
Recently saw it reported that Henry Cavill will be returning to the Superman role for appearances in future DC movies.
However, a subsequent report has stated no Superman deal is done and that Warner Bros. is only looking at what it would look like if Henry returned as the Man of Steel in the DCEU.
Other rumors offer Warner Bros. has asked Zack Snyder to add things to his Snyder Cut that will lead to Man of Steel 2 and Justice League 2.
Recent rumors also offer that J.J. Abrams will use Henry Cavill as his choice for Superman in an upcoming film.
Shazam! 2 is supposed to get released Nov. 4, 2022 with it assumed the villain will be Mister Mind, the worm from Venus teased in the Shazam! post-credit scene who happens to have the power of mind control.