Contradicting recent reports, it's claimed that Henry Cavill back as Superman is not yet a done deal.
On Wednesday saw it reported that Henry Cavill is returning to the Superman role, but only as appearances in other DC movies and also that Warner Bros. has no plans in place for a Man of Steel 2.
The report came from Deadline, probably the biggest of the Hollywood Trade sites, so basically what that means, is that Deadline was fed the info from a Hollywood source to publish.
However, now The Hollywood Reporter is claiming otherwise, as THR says the situation is "complicated."
Before I continue, I believe it was THR who first said Henry Cavill was out as Superman, so keep in mind that various Hollywood sources use the different trade sites to leak info in order to further various agendas.
So for example, Henry Cavill's people may have leaked the info to Deadline, while Warner Bros. is using THR to say that might not be the case (it's all about getting leverage for the negotiations -- all about the money).
Getting back to what THR now says, in its e-mail newsletter which reports on gossip, THR claims that Henry Cavill is not in any negotiations to cameo in any of the upcoming DC movies.
They say Henry Cavill as Superman is not written into any script, which includes The Batman, Dwayne Jonson's Black Adam, or even The Flash Flashpoint movie.
The site does not there are "currently" no talks, but there is interest regarding what Henry Cavill back as Superman might look like.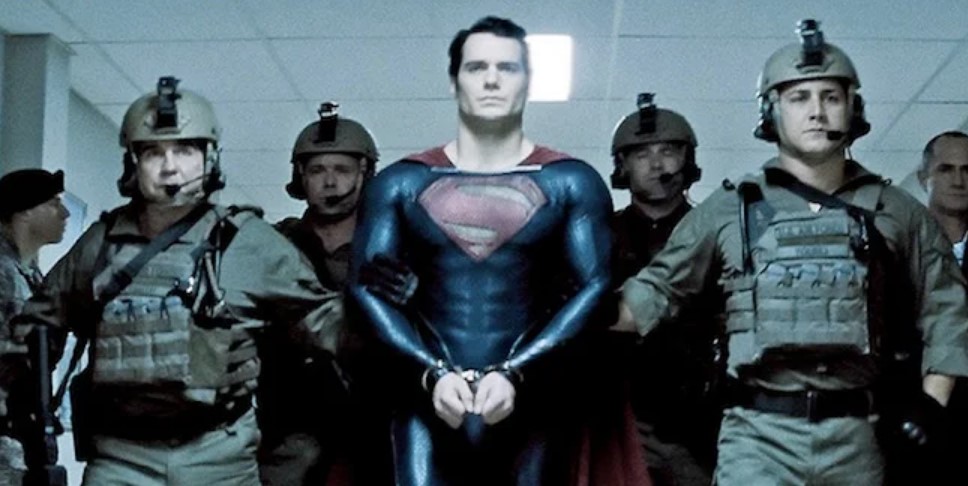 Henry Cavill Superman return said to be complicated
Here is the info from THR:
THE SITUATION with Henry Cavill and Superman is … complicated. Sources tell Heat Vision that Cavill is not in any negotiations for any cameo. And t hat the character is currently not in any written script. Not in Black Adam, not The Batman, not even in The Flash, which would be the most obvious project to insert the Kryptonian, seeing as the film deals with both time travel and an alternate Earth, and could serve as an easy entry point.

The keyword in all of this is "currently." There is, however, interest in and ideas about and exploratory talks regarding what a Cavill appearance might look like.

But remember, in Hollywood anything goes. Cavill as Superman was to have made a cameo appearance in 2019's Shazam! but when talks got too complicated, the scene was shot with just the Man of Steel's torso.
Again, it seems that a game is being played out using the Hollywood trade sites over the return of Henry Cavill as Superman, namely Deadline and THR, but from my 12-year experience reporting on the news, when Deadline reports on something it does turn out to be true.
Interestingly enough, AT&T did delete a tweet seemingly confirming the return of Henry Cavill as Superman, so perhaps the deal isn't done just yet.