Amid all the recent controversy surrounding Jeremy Renner, it is being claimed that the Hawkeye Disney Plus series has been shelved and postponed indefinitely.
Update: Disney has informed a reporter for The Verge that the claim of the cancellation is "completely inaccurate," with the reporter offering that sources within the studio have "vehemently denied it."
Original article continues:
Kevin Feige and Marvel recently announced plans for the Hawkeye series this past Summer, but following Renner being accused by his ex-wife of attempted murder and suicide this past October, it's reported Hawkeye now isn't happening.
To be clear, Renner's domestic issues aren't being specifically blamed, but it seems to add up.
Likewise, Hailee Steinfeld, who was said to be starring as Kate Bishop in the series, who Renner passes the baton to, to become the new Hawkeye, has distanced herself from the series on more than one occasion.
"That's not something that's necessarily happening," Steinfeld said in November. "We're going to wait and find out, I guess."
October also saw the 23-year-old actress offer: "That, I don't know about! I don't know. I have no idea what you're talking about."
A rumor from Daniel RPK in October also offered that Marvel is looking for a new Hawkeye and that Jeremy Renner is out: "Just heard something. Heard Marvel are considering some options just in case they'll decide not to use Renner for the Hawkeye show."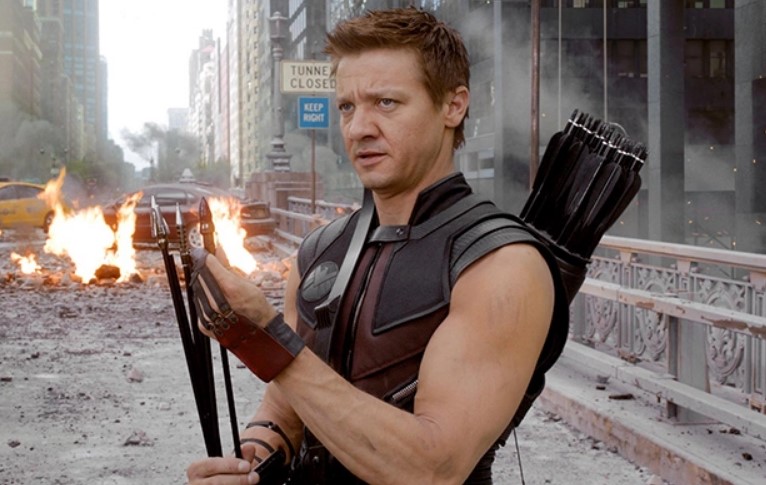 Jeremy Renner could be done as Hawkeye
Regarding the issues plaguing Jeremy Renner, this past October saw his ex-wife claim the actor tried to kill her and himself. The alleged incident took place November 2018 while Jeremy Renner was drunk and high on coke at a club where he had conversations telling someone he wanted to kill her and that he "could not deal with her anymore, and he just wanted her gone." It's claimed that back at their house, Renner actually fired off a gun, which fortunately didn't hit or hurt anyone.
Renner has since disputed the allegations claiming that his ex-wife is sexual disturbing, a liar, a drug abuser and looking for a quick cash grab.
The report, by Charles Murphy, doesn't blame Hawkeye being placed on hiatus on Renner's domestic troubles but blames it on "changes to the future of the Marvel Cinematic Universe necessitated the production delay," which sounds like obvious spin in Disney and Marvel's favor, to be honest.
The cancellation of Hawkeye marks another blow to Marvel under Kevin Feige as recently Doctor Strange 2 director Scott Derrickson parted ways with the studio.