Marvel releases a Guardians of the Galaxy #1 trailer featuring Nova, as Wednesday sees the release of the new comic book from writer Al Ewing and artist Juann Cabal.
The pair have some big shoes to fill as they replace Donny Cates who did a rather stellar job with the Guardians as Cates returned them to the more fan-favorite and popular version from the 2008 Dan Abnett and Andy Lanning comic book run, compared to the goofy James Gunn and Bendis versions.
It's hoped by Timelord and I that Ewing continues to take the Guardians of the Galaxy in the direction of what Abnett intended and that Ewing doesn't go back to the goofy version (we're worried because Gunn is back on Guardians of the Galaxy 3, and you know how that goes with the movies and comics…).
What's also interesting is that Nova is front and center in the comic and trailer, plus Nova gets released Thursday in the Marvel Contest of Champions game; Timelord and I are also guessing plans are in place for Nova to debut in the MCU in the near future, which rumors suggest.
Check out the Guardians of the Galaxy trailer below as well as a preview for the first issue, which is now available in local comic book shops and digitally.
I've also recently relaunched the Cosmic Book News Forums, so stop on by and sign up and chat with me, Timelord and other like-minded cosmic fans!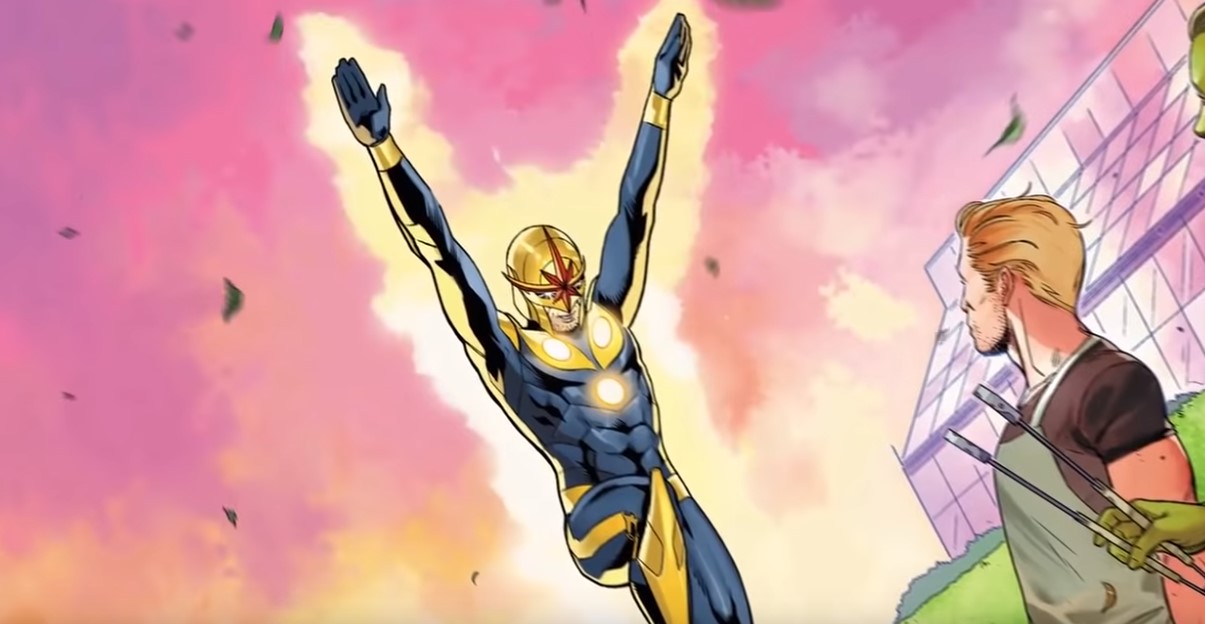 Guardians of the Galaxy #1 trailer with Nova:
Guardians of the Galaxy #1 preview:
Once, they were a team of misfits. Now they're a family, and they've earned their peace. But the universe is not a peaceful place — and it's only getting worse. The Great Empires are in turmoil. The rule of law is dead. And amidst the chaos, the Gods of Olympus have returned — harbingers of a new age of war, reborn to burn their mark on the stars themselves. Someone has to guard the galaxy – but who will accept the mission? And will they survive it? Al Ewing (IMMORTAL HULK) and Juann Cabal (FRIENDLY NEIGHBORHOOD SPIDER-MAN) bring you in on the ground floor of a whole Marvel Universe of action and suspense!